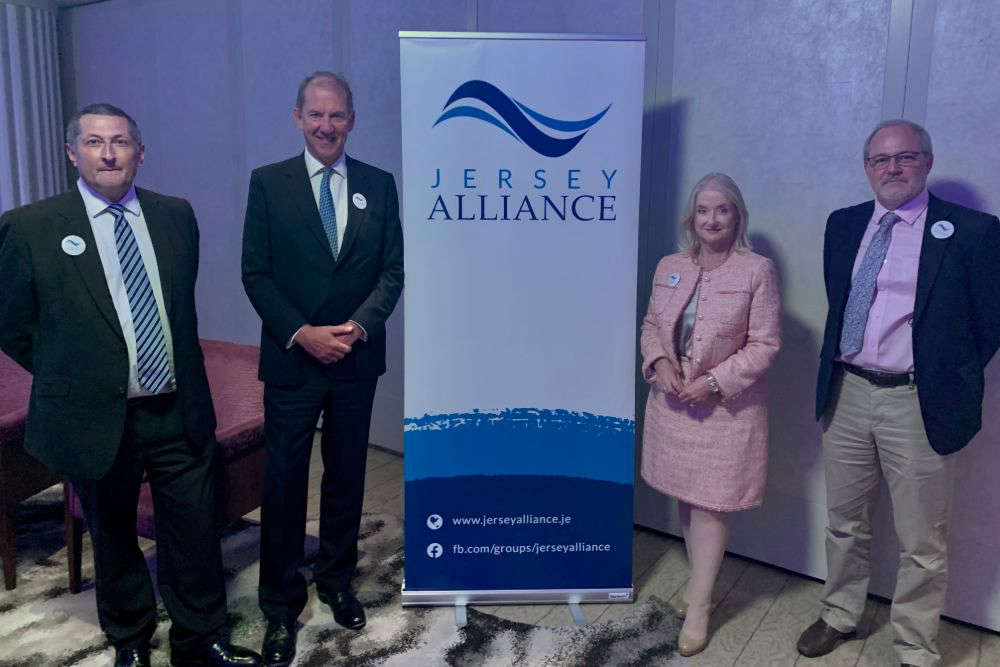 The Jersey Alliance Party says its plans for housing mean that Andium can build 5,000 new properties by 2030.
The housing provider has set a target to build 3,000 by that time.
Policy Director Sir Mark Boleat says the issue is land and planning permission.
"If they've got the land and if they can get the planning permission, then they can get undoubtedly produce many more houses that will not only help people needing to rent, but also some of those houses would be for first-time buyers and there can be help on the deposit, which for young people is the big problem."
The new political party - one of four set to field candidates in June's election - has published its first policy paper.
Other actions being proposed include:
Allowing more homes to be built without parking.
"Currently, driveways, roads and car parks comprise 7% of the land area of Jersey. There are 145,000 vehicles registered in Jersey, an average of more than three per household.
Since 1966 the population has increased by 60% and the "car population" by 220%.
The provision for car parking has got out of hand.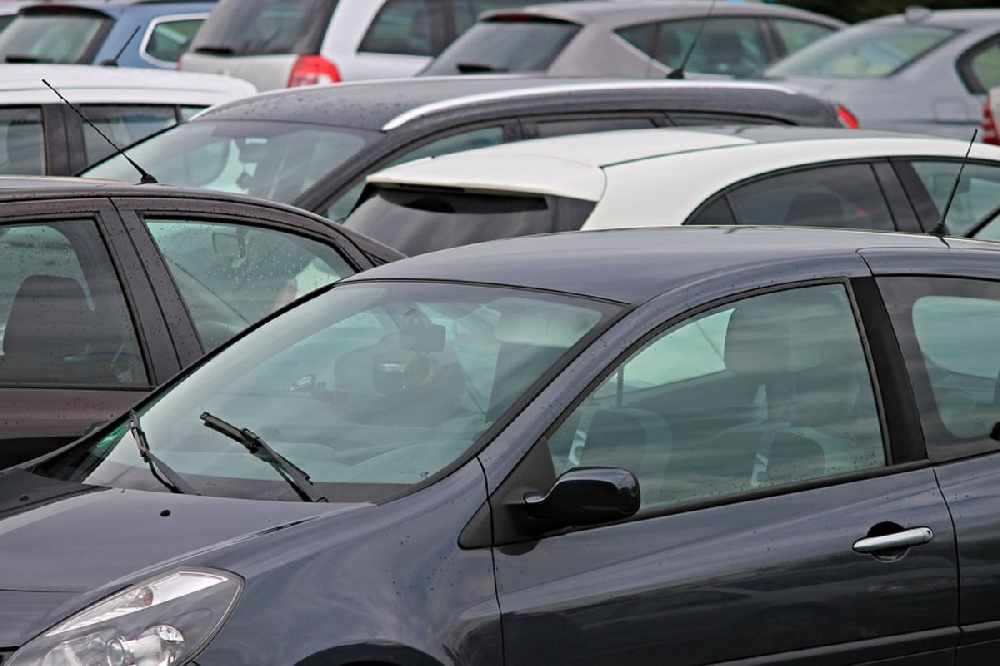 The Gas Place story illustrates how muddled decision-making has prevented the building of much-needed social housing units. In 2017 the site was acquired by Andium Homes in the private market with a Planning Approval in place to deliver 253 open market new homes.
However, the States Assembly required Andium to provide a large underground public car park of between 150 and 200 spaces, which reduced the viability of the scheme such that only 122 units could be provided, and the car park proved to be unacceptable for planning reasons. It is clear that the provision of much-needed social housing has been frustrated because of the requirement on a social landlord to build an underground public car park as if this has no cost.
Gas Place should now have on it 250 social housing units; conflicting public policy decisions means that the site remains empty."
It has vowed to reduce the number of parking spaces in new developments after making changes to its transport policy, such as an improved bus service and extending shared car schemes.
Only allow people who are residentially qualified or who make a demonstrable beneficial contribution to the island to buy or rent housing
"In respect of demand, it is sometimes suggested that there is unrestricted immigration into Jersey. This is not the case. Jersey has some of the strictest controls in the world about who is allowed to buy or rent housing. The housing qualifications are well known to people in the Island and are enforced.
However, it needs to be recognised that Jersey does need teachers, nurses and people to work in agriculture and hospitality. Jersey cannot now, and has not for many years, been able to provide all the workers that are needed in these sectors. Therefore, some immigration is essential, and policy restricts immigration to those who will make a significant contribution to the Island.
"The recently published population policy reflects this but currently there is inadequate data to enable policy to be implemented effectively."
Remove constraints on the Jersey Development Company requiring pre-contracts before it can start construction
"It has been criticised for selling housing units before construction has commenced, which inevitably means they are more likely to be sold to investors rather than to occupiers. However, the company is not doing this on its own volition but rather because it is required to do this by the law establishing the company. This lists a series of requirements that are termed "risk mitigation", but which probably have the effect of doing the opposite and which are contrary to housing policy.
The law should be amended so as to place responsibility for risk mitigation measures on the board of the company.
It is clear that Jersey is able to expand substantially the provision of new housing without adversely affecting the natural environment, which should be regarded as sacrosanct. Indeed, Jersey needs to go further in ensuring that all the environmental impact, in its widest sense, of all new developments is carefully considered. Protection and enhancement of the natural environment is very much a poor relation in considering planning applications compared with protection of the historic built environment."
Help people to pay for housing by income support to meet rental payments
"In an ideal world people in similar circumstances would be treated similarly but the current position is a long way from that. Equally, it has to be recognised that tenants cannot be subject to significant rent increases in a short period of time.
The objective should be that low-income tenants should continue to have all of their rent met by income support and otherwise social rents should be a maximum of 80% of market rents. This last point has received a great deal of political attention and needs to be seen in context.
Only about 6% of Jersey families are affected by the level of Andium rents and there are many families facing much higher housing costs for whom the priority must be increasing the supply of housing."
Expand schemes to help first-time buyers
"There are already schemes in place to help first-time buyers. Andium runs the Homebuy scheme by which first-time buyers are able to defer up to 25% of the purchase price. Eligibility for this scheme is limited by income, with a ceiling of £45,000 for those seeking a one-bedroom flat and £75,000 for those seeking a two-bedroom house.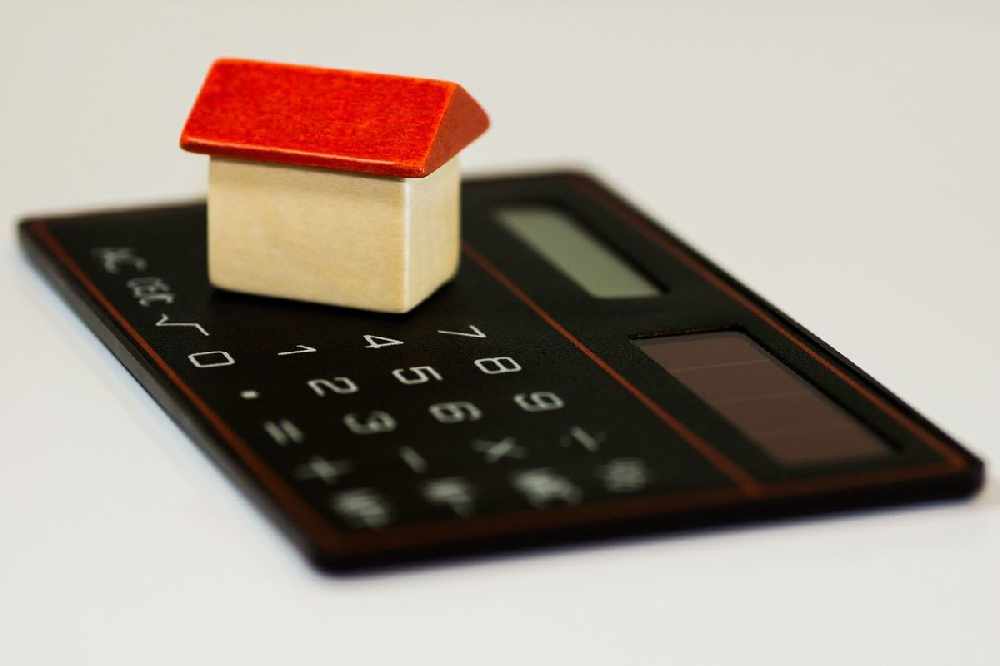 58 people were able to purchase their homes using the scheme in 2020. Andium currently expects to sell 1,200 homes to first-time buyers by 2030, which will be of huge help to a significant number of Jersey families. However, the scheme is not only limited to people with incomes under the threshold but also to Andium's housing stock, the sales contributing significantly to the resources that Andium needs to continue its house-building programme. There seems no reason why the scheme cannot be extended to units purchased on the open market.
Longer-term, the link between housing, education and the economy is important. The various schemes to help first-time-buyers are necessary, but ideally, economic productivity is increased so increasing incomes and the ability to pay for housing."
Alliance is the third political party to announce its housing policies ahead of June's election.
The Progress Party unveiled its plans in June 2021, which included using States-owned land to build affordable homes using a shared equity scheme.
Reform Jersey has vowed to officially declare a housing crisis and present an action plan to resolve it if it's elected to government.
Sir Mark Boleat says the Jersey Alliance will publish policy papers to form the basis of its manifesto over the next two months.
"Policies must be consistent with each other and in line with an overall vision for Jersey. The Alliance's vision for Jersey is neither new nor radical, but rather reflects the proud history of Jersey, what the people of Jersey have said in various surveys, significant desk research and consultation with people and organisations.
On June 22nd, the people of Jersey will elect members of the States Assembly with party politics playing a significant part in campaigning. This will give voters the opportunity to express support for a series of policies and for a Government in waiting rather than individual candidates. This is why it is important that our policy papers are published in a concise, timely fashion in an easily consumable format to promote debate and give Islanders a clear understanding of our intentions to further improve and enhance their life and wellbeing."
In response to the party's paper, Reform Jersey leader Senator Sam Mezec called its policies 'entirely at odds' with their elected members' voting records in the States Assembly.
"The gist of their overall policy appears to be to increase the supply of housing by reducing standards and attempting to control population growth; this rings hollow, due to the immense effort which Alliance States Members have put in recent years into opposing propositions brought to the States Assembly to provide more affordable housing. They say they wish to provide more support for first-time buyers. Still, they consistently voted against increasing the provision of first-time buyers' homes in the government-led developments on South Hill and the Waterfront. Most of their members also previously opposed allowing Andium to develop homes at Ann Court and Ville de Manoir.
Instead, it appears they wish to cram more homes in town without improving access to amenities and open green space. We are already hearing feedback from our constituents who are extremely concerned over the impact this will have on their living standards.
The Alliance puts great weight on their stated ambition to combine their housing policy with tougher controls on population growth. However, in just two weeks, the States Assembly is being asked to approve a Common Population Policy, drafted by the Alliance member Deputy Rowland Huelin, which itself commits the government against taking any concrete action to control population growth, in support of spending several years collecting more data instead. How can we have confidence that they will get a grip on this issue after the election when they have failed to do so whilst in power now?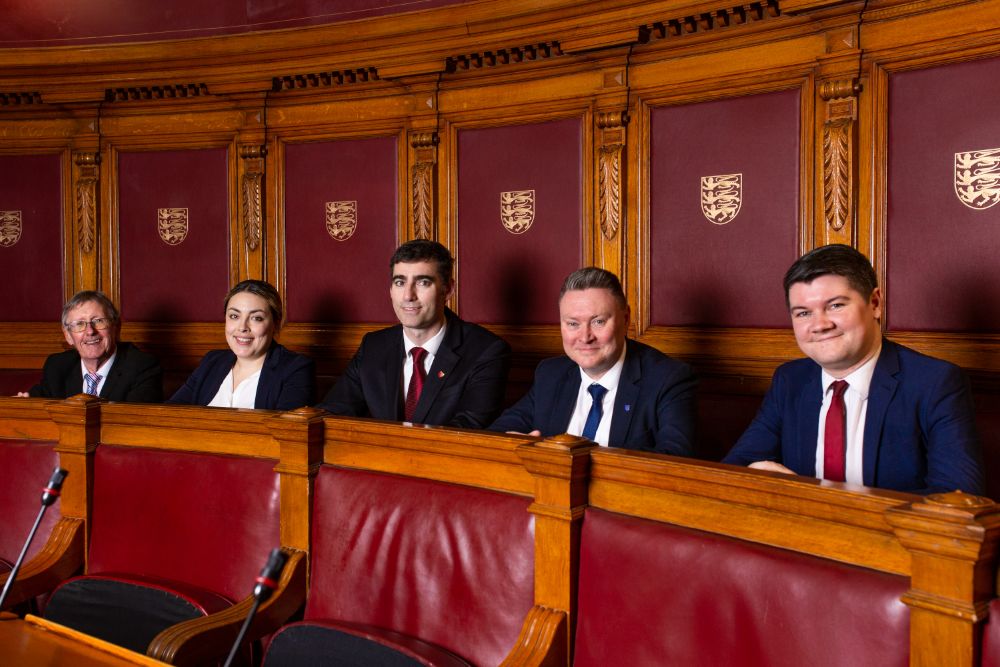 It is clear that these policies lack credibility and will not resolve our housing crisis. We believe this stands in clear contrast to the housing policies announced by Reform Jersey in December, which were based on the extensive work undertaken by the Housing Policy Development Board and were tailored to Jersey's unique context."
Senator Kristina Moore has also been critical on social media.
The irony! ⁦@jerseyalliance1⁩ kick off with policy on Housing. They've had 4yrs to deliver, instead they've blocked at every opportunity, think back to Ann Ct, Cyril LE M house & affordable housing at Ville de Manoir, St Peter. Here's the 2019 vote https://t.co/0w7JyqUtMP

— Kristina Moore (@Moore4Jersey) January 21, 2022