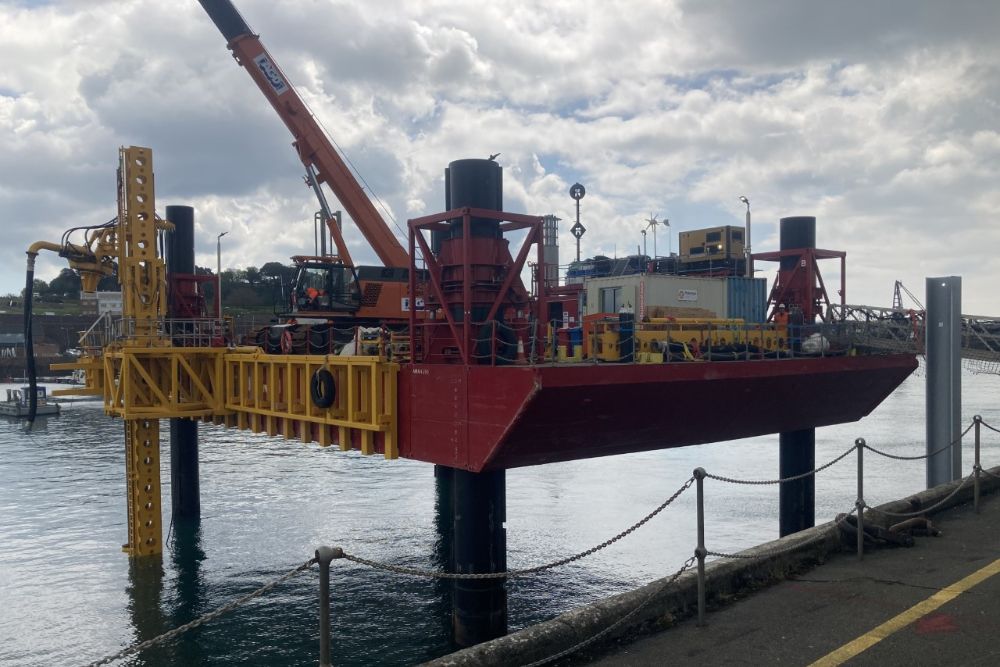 Work has started to build new 24-hour access berthing pontoons as part of a major refurbishment of Albert Pier in St Helier's Harbour.
It means larger vessels can go there and free up berths in other marinas for smaller vessels.
The support structures for the pontoons have been delivered in stages over the last month and are now being installed into the seabed.
The next stage of the project is to demolish the Albert Pier terminal, which Ports of Jersey has been described as 'ageing' and 'now beyond repair'.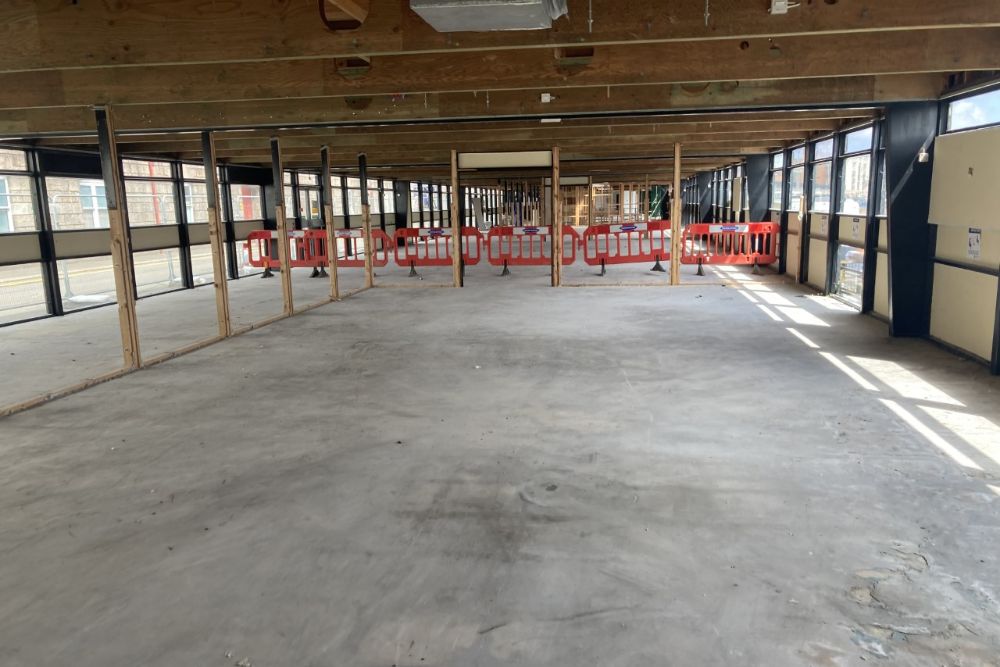 Manche Iles Express moved to the Elizabeth Terminal earlier this week.
Work on the refurbishment was due to start before the coronavirus pandemic, but the crisis meant work had to be delayed.
Christelle Mangematin, who is the project manager, hopes the scheme will be completed by October or November.
"Our marinas are very attractive for our boating community.
"I think it's going to be good for the island to have attractive marinas and good facilities to accommodate boats coming from France, the UK, and other places in Europe.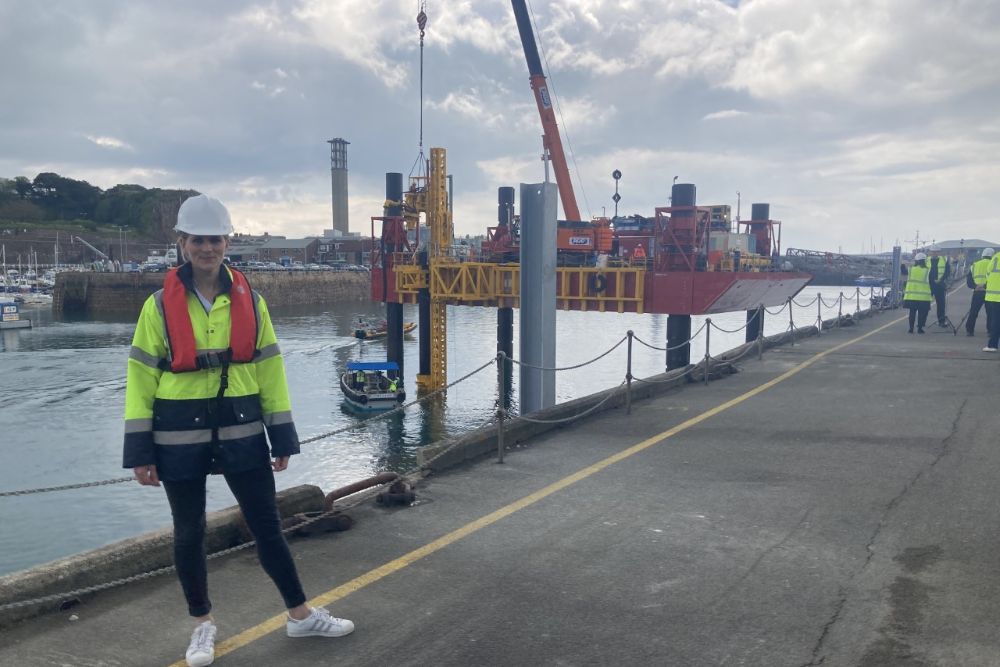 "It's already quite busy with our local boating communities."
£5million has been budgeted for the work, which is being funded by Ports of Jersey. No government money is being spent.
Disruption is expected in the summer while the power and fibre is installed along the quay to feed the top of the ramp on marina berth 1 and give the services to all the pontoons.
Bill Sadler, the Jersey Harbourmaster, says we'll start to see improvements very shortly and the benefits are wide-ranging.
"It'll (the project) have a real visual impact on the harbour as well. Hopefully in two to three weeks, when the terminal goes down and we see the pontoons going in, it will look very different down here.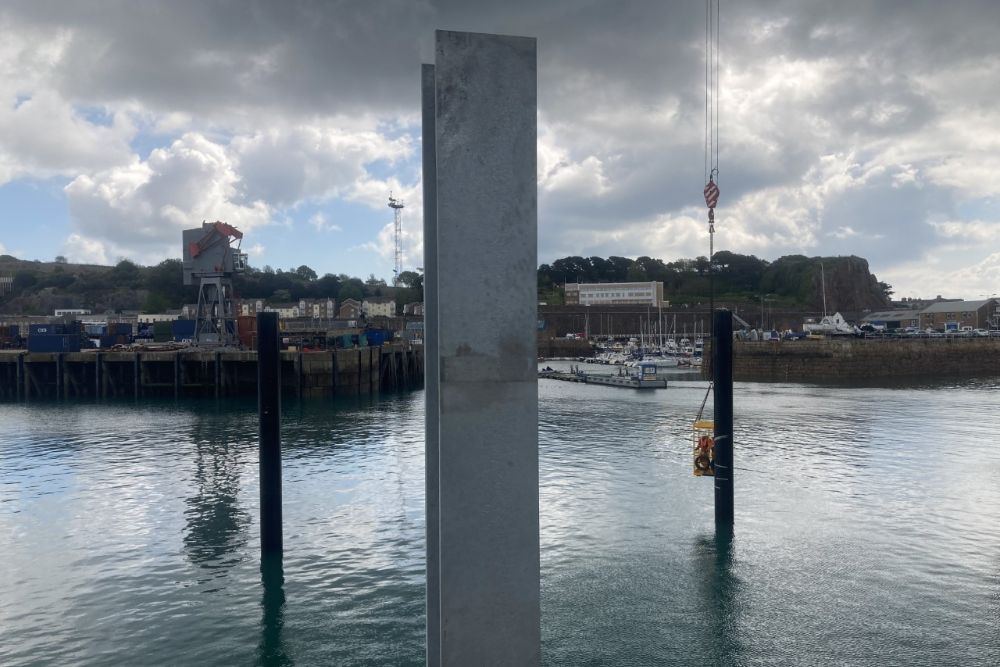 "Any vessels that we can attract to the island are often sold on the island, so that add sales to our local boat traders and those boats that stay on island and need maintaining and looking after, which maintains our blue economy."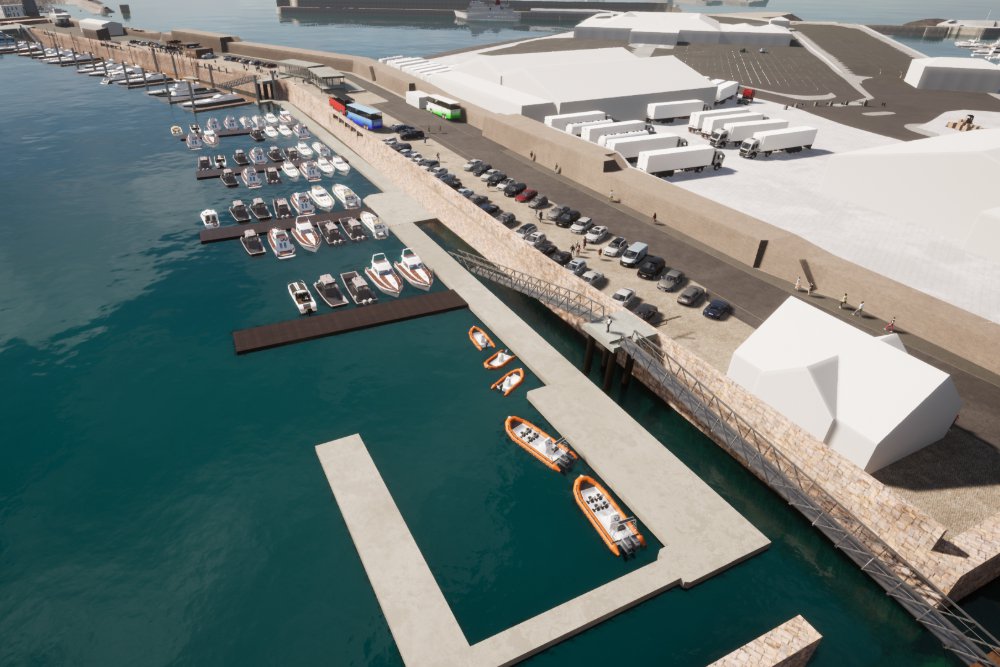 An artist's impression of the final layout of the pontoons.