From 8am on Monday, Jersey will be in a 30-day lockdown to reduce the spread of Covid-19.
The Chief Minister and Health Minister issued a joint statement on Sunday evening, imposing tighter restrictions on islanders' movements.
They say the 'time has now come', going on to describe the situation as 'a national emergency'.
"From 8 o'clock tomorrow morning (Monday 30th March), the Government is telling everyone in Jersey to stay at home."
All islanders who are 'not performing essential services' are required to stay at home.
The restriction is expected to last through all of April. It means schools will remain closed to the majority of children beyond the end of the Easter holidays.
"This means that from 8 o'clock tomorrow morning unless you are in an essential role and are required to come to work, you must stay at home for the next 30 days. Stay home and slow the spread of the virus. Stay home and protect each other. Stay home and protect our health staff. Stay home and save lives."
The government says that unless you are engaged in essential work you should only leave your home in the following limited circumstances and for no more than two hours a day:
To shop for food, medicine and other basic necessities, as infrequently as possible. If you can do any of this online, or you can help others to support them staying at home, you should do so.
For daily exercise - walking, cycling, running, exercising or caring for animals - providing you maintain social distancing.
For medical reasons, if you are advised to by a healthcare worker or required to do so having called 999
The announcement followed news of the second death in Jersey of a patient that had contracted coronavirus whilst in the care of Health and Community Services.
As of 4pm on Sunday the number of confirmed cases in the island was 63, with 101 test results pending.
The Health Minister, Deputy Richard Renouf, says the delay in receiving results back from the UK - caused by the volume of tests being taken - means health officials here 'do not know what effect our measures are having.'
"While the number of positive tests is still relatively low, Dr Muscat has advised the Government that now is the right time to impose further restrictions on our community, to slow the spread of the virus through the Island.
This is because without timely results showing us what social distancing is doing to the spread of the infection, there is a risk that the measures are not working as well as they could. And we will not risk lives."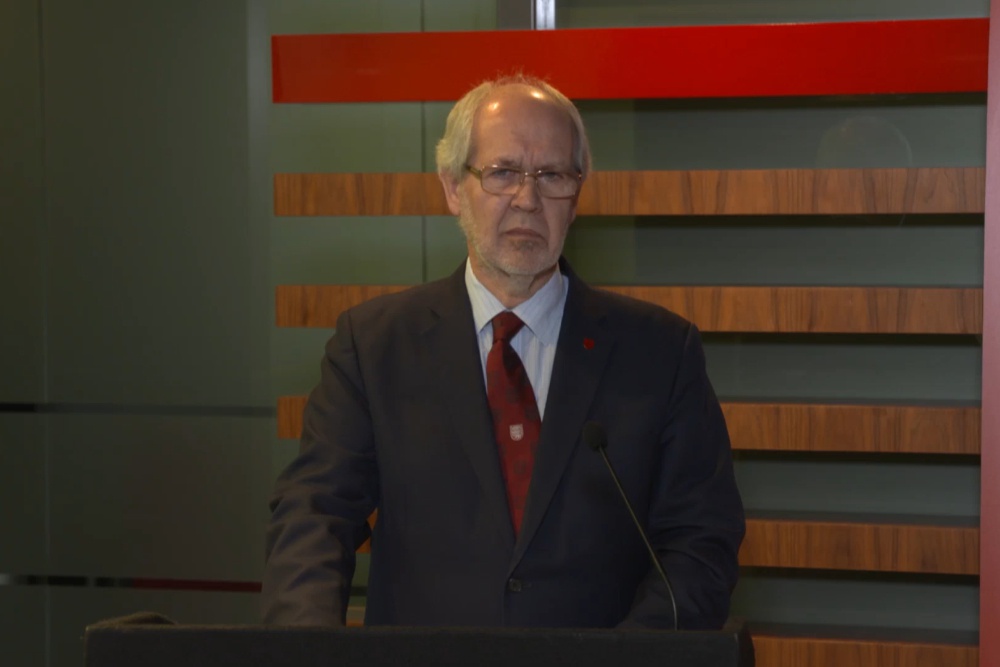 Health Minister, Deputy Richard Renouf
The Ministers say there is specific guidance for people doing essential work and they will know already if their work is considered essential.
Anyone who is unsure should contact their employer for advice - or check on gov.je.
Essential workers must stick to the stay-home guidelines when you are not on duty.
"This is not a free pass to go outdoors whenever you like. This is not about maximising how much time you can spend outdoors or trying to bend the rules. Everybody must play their part in limiting their exposure to other people. We all have a social responsibility to be sensible and to follow the guidance. This does not, will not, and should not feel normal. This is about Islanders protecting our most vulnerable from a virus without a vaccine."
All non-essential shops and public spaces will be closed. Exceptions will be listed at gov.je.
All public gathering of more than two people, other than from the same household, are banned.
Only family members from the same household should exercise and play together. Children should only be taken food shopping if there is absolutely no option to leave them at home.
You must not have visitors such as family and friends to your home.
The majority of schools will remain closed until further notice.
Parents and carers are responsible for ensuring children and young people in their household comply with the restrictions.
Funerals should only be attended by immediate family.
Workers who must be together should minimise gatherings and keep to the strictest form of social distancing possible.
"We are introducing these restrictions to slow the progress of this virus, to protect our Island and its health service, and to save lives.
"Most Islanders will need to contract the virus at some stage over the next few months. That is how we build immunity. There is no other choice.
"But we need to make sure we don't all contract it at the same time, as this would put pressure on our health services and would deny the most vulnerable the care that they will need.
"Those who do not follow these restrictions will be putting these people at risk. They will be costing more lives. Please think of your neighbours, your friends, your family and your Community.
"This is not advice: this is an instruction which will be backed by powers of enforcement. The police will be able to disperse gatherings and impose fines on those who flout the restrictions."
The Ministers say a support programme, drawing on government resources and community volunteers are being mobilised to help those who might struggle emotionally and practically with the 'stay at home' order.
"Don't panic, maintain good hygiene in your home and, if anyone in your household develops flu-like symptoms, you should follow the published household isolation advice.
"The Council of Ministers, following the advice of our medical experts, will keep these restrictions under review.
"We are all in this together
"We must act together for our Island's health and future.
"The next weeks and maybe months will be hard. None of us really know precisely what lies ahead, but I firmly believe in the strength of our Island Community spirit which will pull us through."