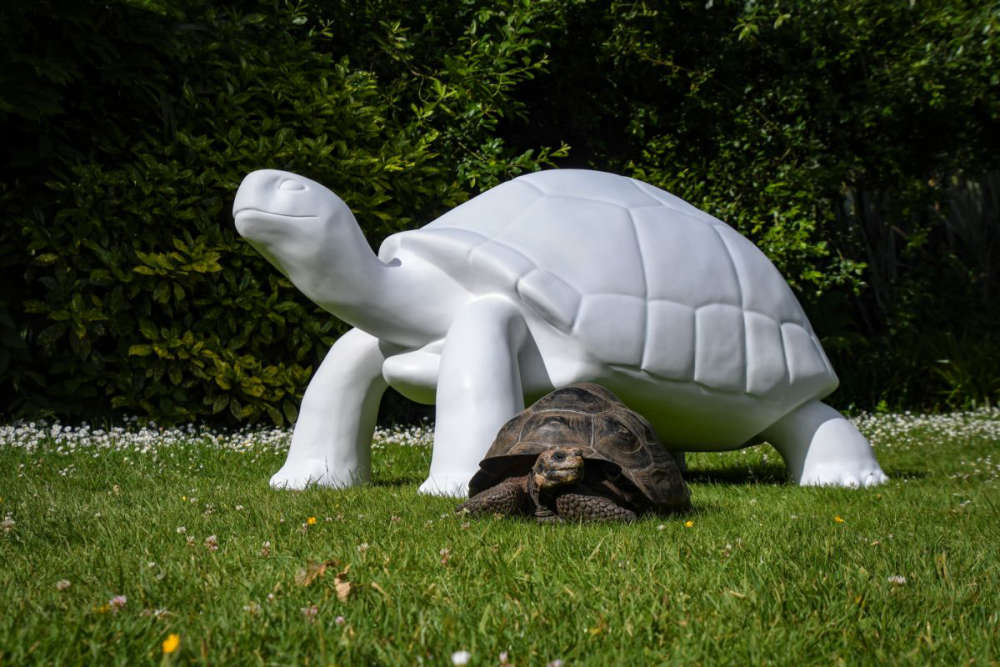 Dozens of giant tortoises will appear across Jersey next summer.
Durrell has chosen the charismatic creature for its new island-wide sculpture trail.
Chelonians - which include tortoises, turtles, and terrapins - are the most threatened vertebrae group.
The amphibian and reptile house at Jersey Zoo homes some of the most endangered species, but Durrell says it's in urgent need of improved and more sustainable facilities.
CEO Lesley Dickie says the 'Tortoise Takeover' will mark the launch of a campaign to raise money towards building a new Tropical House to protect the species into the future.
"From the highly endangered ploughshare tortoise in Madagascar to the amazing Aldabra giant tortoises that we deploy on Round Island off the north coast of Mauritius to act as 'ecological engineers', Durrell has a long history of working with tortoises.
Not only are these ancient creatures important actors in their ecosystems, but they also hold key cultural values across multiple countries."
The specially commissioned sculpture was unveiled at Government House this evening at an official launch event.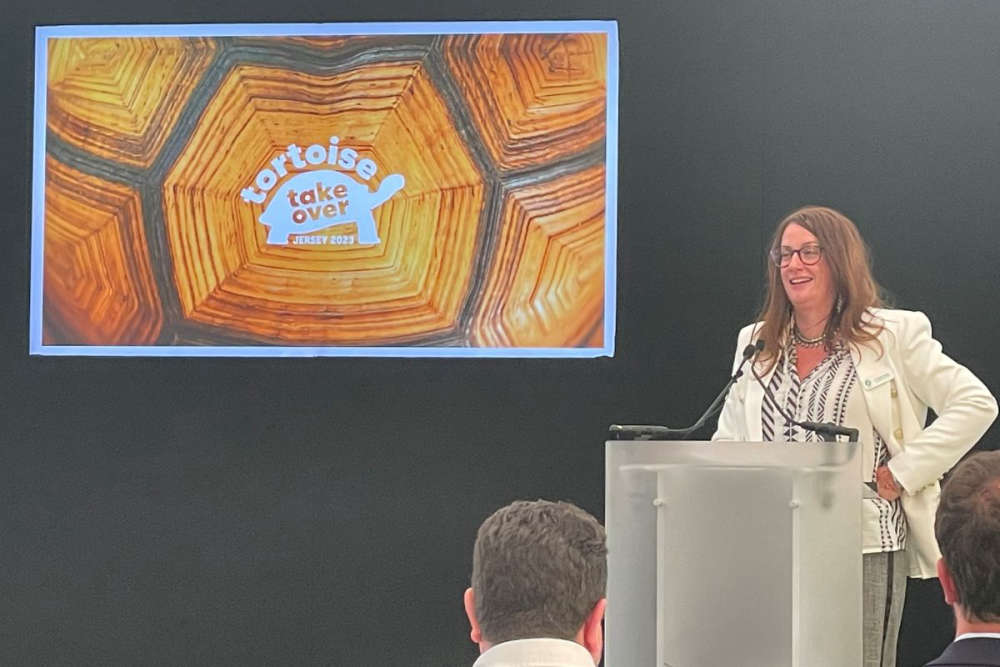 Dr. Lesley Dickie unveiling the 'Tortoise Takeover'.
This new trail follows the success of the 2019 Go Wild Gorillas.
Like the gorillas, the tortoise sculptures will be placed in wild spaces, coastal lookouts, and urban hangouts.
Each one will be sponsored by a local business and designed by artists.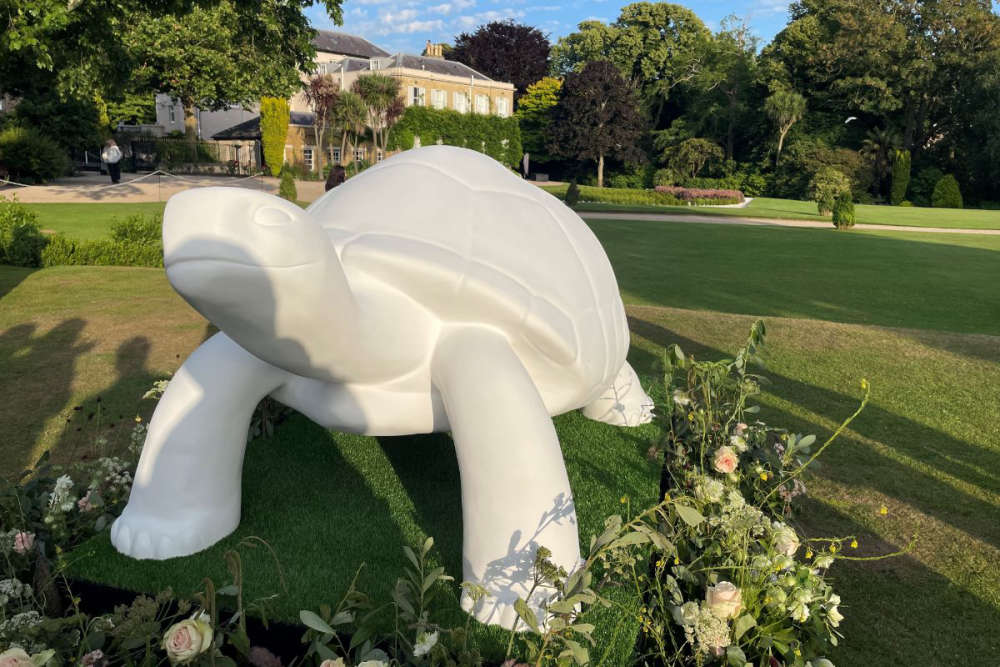 Young tortoises will also be decorated by schools and community groups to form a 'shop window' trail.
When the trail is complete, the sculptures will be auctioned to raise money for the new Tropical House.