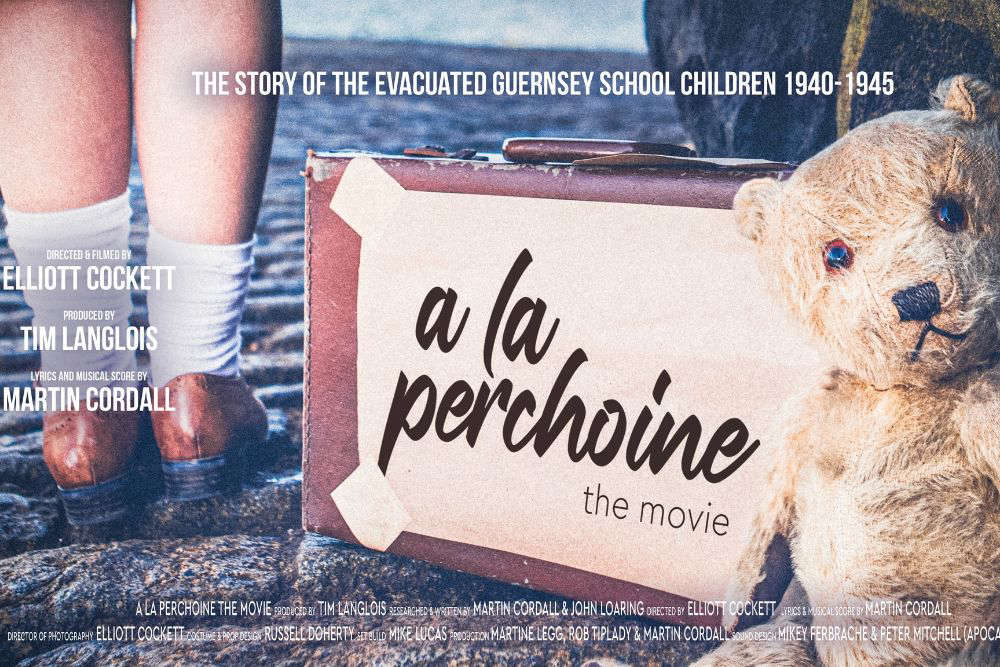 A new musical movie about the wartime evacuation of Guernsey schoolchildren, exactly 82 years ago, premieres at Beau Sejour tonight (20 June)
'A La Perchoine' was filmed entirely on the island and features 600 Guernsey pupils in its cast.
It is being screened in the Sir John Loveridge Hall to an expected audience of 1200 each night for the next four nights.
The first showing of the 'truly local production' comes 82 years to the day after the events it depicts.
On Thursday 20 June 1940, 4,700 children and around 500 teachers and helpers waiting to board a range of passenger and cargo vessels for the journey to Weymouth, and onwards by train to the north of England and Scotland.
'A La Perchoine' tells the story of what happened to these children. It was first produced in 1990 as a stage show and has been made into a full-length film.
Producer Tim Langlois says tonight will be quite a spectacle:
"I wanted to make this a premiere like they have in London but for Guernsey. A Guernsey film, all made locally, filmed locally by local talent. Why not give them what they deserve, so we've got a 1200 seater cinema in the Sir John Loveridge Hall with the biggest screen that Guernsey's had, the biggest cast, and all done locally."
The proceeds will go to Ukraine:
"If people come along they are not putting money into my pocket.. or to anybody at 'A La Perchoine'. All the profit - every penny - is going to the children of Ukraine from the children of Guernsey as a sign of hope. Our grandparents went through what you're going through now. Here's a sign of hope for you."