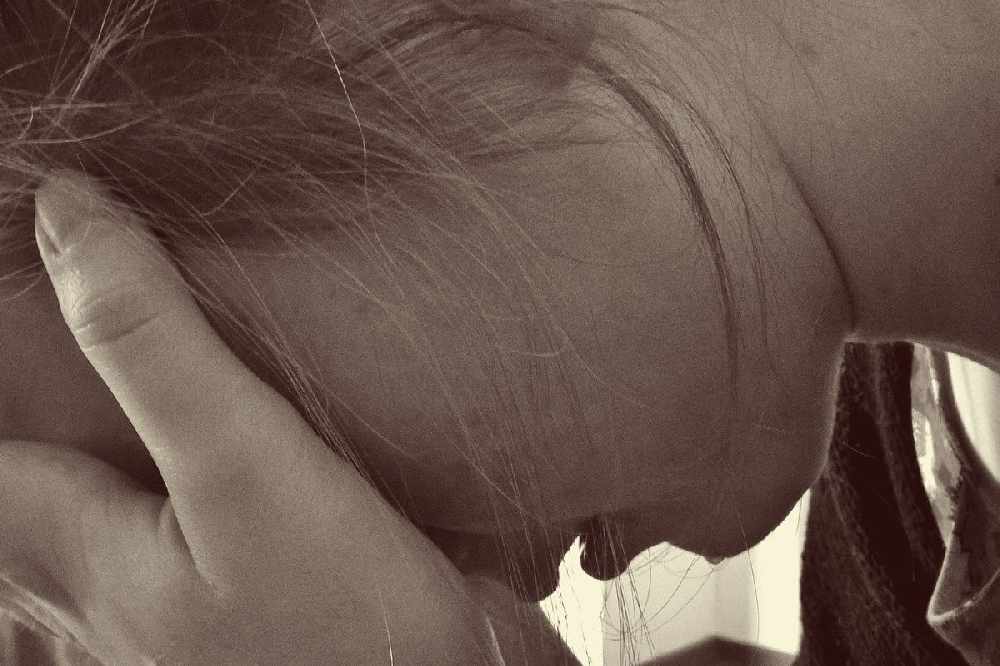 Young people have bravely shared their experiences of Jersey's mental health services during this year's Youth Parliament.
One girl who was admitted to Robin Ward for three months said she felt dismissed by staff, isolated from her friends, and is still traumatised to this day.
The teenager said children that suffer with poor mental health should not go there, and she doesn't want other young people to experience what she went through.
She called for something between Orchard house and Hope house for children age eight and above that is separated into age groups.
The Youth Parliament had surveyed 288 young people in Years 8 to 13, with 56% saying they felt mental health support was inadequate.
37% said they has suffered with poor mental health in the last year, and 23% said they didn't know where to get help.
The young people addressed States members in the Chamber:
"We believe this survey is a clear indication of the severe extent of the struggles young people are facing. We hope that you will listen to what we have to say today, and act on it in order to create better futures for the people of Jersey.
We want you to take notice of this crisis that we are experiencing, and we need you to help us. You have the power to make a difference in the lives of so many people, so we are asking you to take this opportunity and improve the support available for those suffering with poor mental health."
States members also heard from a teenage boy placed in Orchard House, who also said young people should not be treated in the same place as adults.
"Our main concern is that, despite having a new budget to turn things around, that budget could be spent on the wrong thing. You've heard our experiences. Let us try to make sure that all the other young people in crisis get the right support. Don't let it happen to anyone else."
A number of politicians took to social media to praise their testimonies:
Devastating accounts of real life experiences from young people about their treatment under our mental health service. So brave of them to speak out. We owe it to them to deliver better care for our young who are in crisis @trevor_pointon https://t.co/BqzEZPxMMf

— Kristina Moore (@Moore4Jersey) September 28, 2021
Currently in the public gallery listening to the @JeYthParliament - some excellent presentations so far on environment and mental health issues. We are very lucky to have these young people sharing their views with us.

— Louise Doublet (@LouDoublet) September 28, 2021
Some extremely brave young people speaking about their personal experiences of our mental health system at the Youth Parliament today.

I really hope many will listen to them and include them in discussions on how we improve. https://t.co/KQAtRrTdcN

— Senator Sam Mézec (@SamMezecJsy) September 28, 2021
The Assistant Minister with responsibility for mental health, Deputy Trevor Pointon, told the Youth Parliament there isn't another appropriate facility at the moment, but that the new hospital will help address that:
"That new hospital is going to have dedicated provision under the umbrella of paediatrics, but for children with mental health problems. It will be a unit that can gear-up and gear-down and offer support as it is needed."
In May, Jersey's government announced a 16 point strategy to address mental health problems amongst young people - including a wellbeing cafe and a seven-day-a-week CAMHS helpline.
A revised Government Plan, published earlier this month and to be debated by the States Assembly in December, includes promises to invest in a 'new model of community-focused Child and Adolescent Mental Health Services (CAMHS) and on-island patient care to support people experiencing acute or long-term mental ill-health conditions.
The Young Parliament also presented their views on education and the environment.
A huge well done to our members who presented this afternoon @StatesAssembly

Thanks to those members that came to watch. Hopefully given members lots to think about and looking forward to working together soon! pic.twitter.com/VVNzZqQ4TY

— Jersey Youth Parliament (@JeYthParliament) September 28, 2021
After a request from Channel 103 for further comment, the government says it has nothing more to add at this stage.