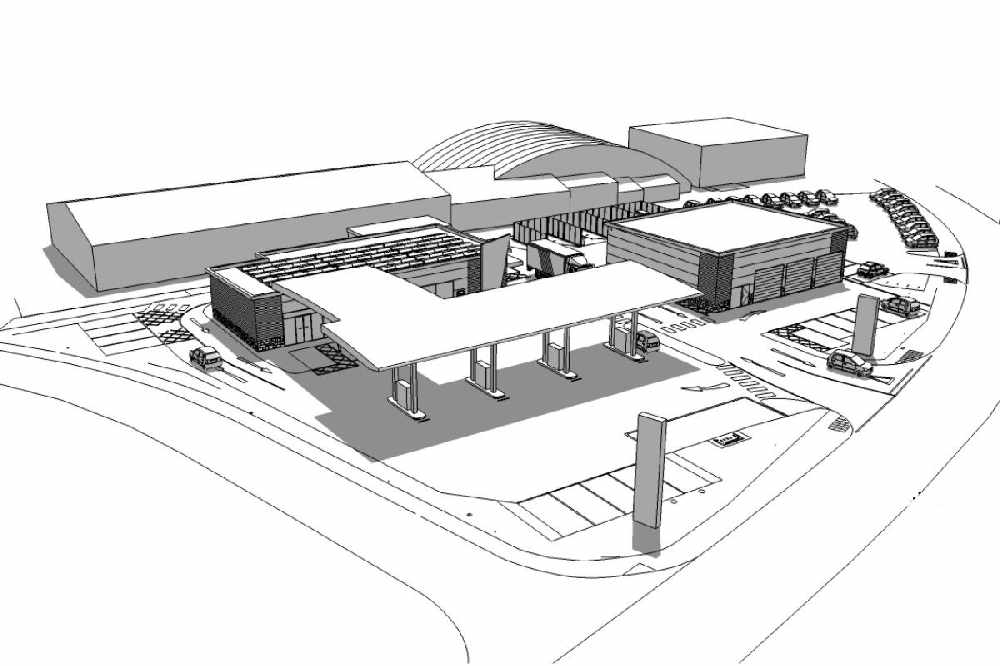 Work starts this week building a new Roberts Garage forecourt in St Peter.
The 50,000 square foot site - where the Airport Car Centre used to be - will be redeveloped, with a petrol station, shop and car wash there.
There will also be a vehicle serving workshop and charging points for electric cars.
Planning permission for the development was given in April, with Roberts leasing the site from Ports of Jersey on a 25-year agreement.
The new forecourt is due to open in early 2020, creating 16 new jobs.
"Roberts Garages is extremely pleased to now be in a position to move forward with this exciting project by building a site that meets the highest environmental standards. This is a substantial development for us, resulting in a superior 'one stop shop' development that we are confident will not only meet with needs of all those residents in the west of the island, but provide a further offering to our current customer base." - Ricky Davey, Managing Director.