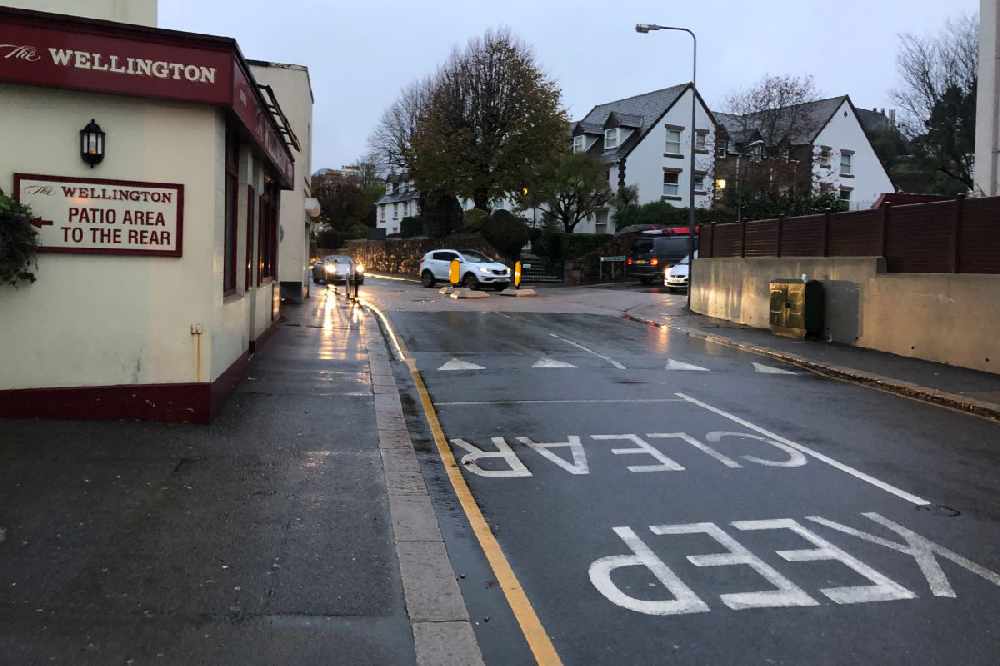 A woman (72) is in hospital with serious injuries after a car crash on St Saviour's Road.
She was driving an electric BMW that hit the Wellington Pub just after 7pm on Sunday.
No other vehicle was involved.
Police say her injuries are not life-threatening or life-changing. She has suffered a broken wrist and collarbone.
Her 83 year old husband, who was a passenger in the car, escaped largely unhurt.
It's understood the car had been travelling down Wellington Road and turning left when it hit the building and continued on towards the Animals' Shelter, with several more points of impact.
People living nearby described a loud bang and witnesses say the car suffered extensive damage.
All emergency services were called to the scene.
The road was closed for around three hours.