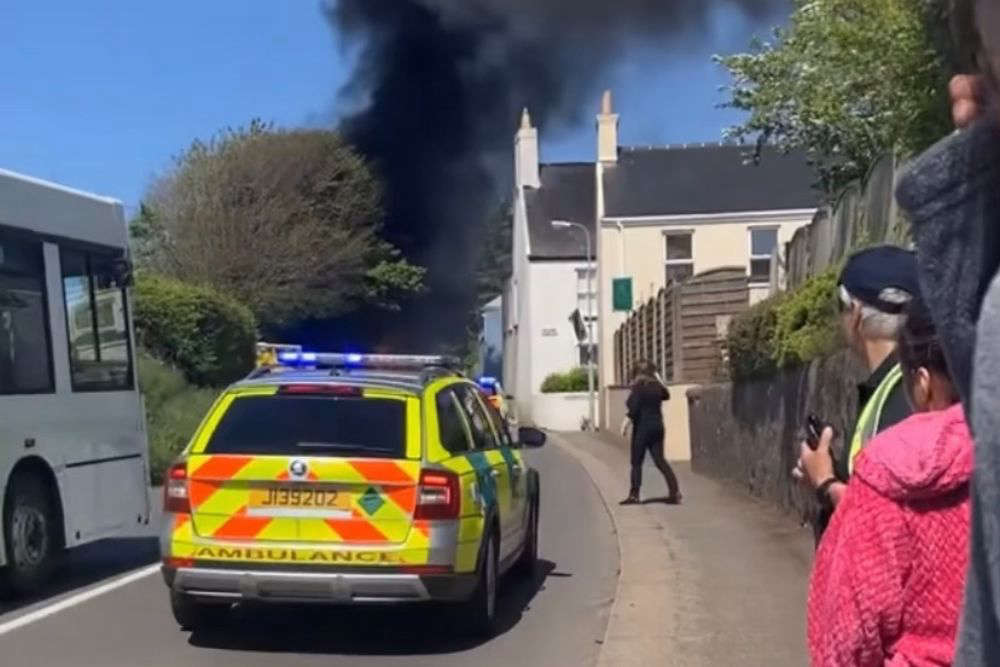 A 67-year-old woman is in a 'critical but stable' condition in hospital following yesterday's (16 May) crash in St Saviour.
Both cars involved caught fire after the collision at the junction with Rue des Friquettes and Rue des Pigneaux, with all three emergency services attending.
La Grande Route de St Martin was closed from Five Oaks to Maufant for more than six hours as a result.
A family was also involved. A 36-year-old man and his children were sent to the hospital from the scene but were later discharged.
A school bus, which wasn't caught up in the incident, was evacuated as large plumes of black smoke could be seen coming from the scene.