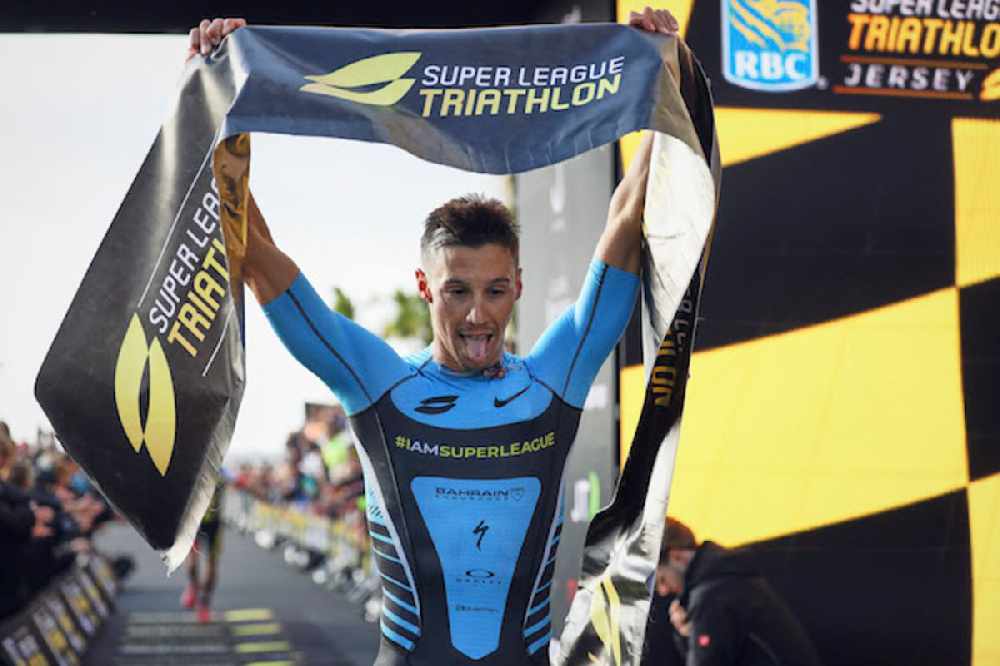 France's Vincent Luis and Cassandre Beaugrand were the winners of this the Super League Triathlon staged in Jersey this weekend.
Professional athletes batted strong winds and poor weather which forced some of the legs to be abandoned and the amateur challenges cancelled.
The bike leg was pulled from the finals on Sunday as wind speeds reached 50mph.
World Champion Katie Zaferes (USA) finished second, and Rachel Klamer (NED) third.
In the men's final, Luis was joined on the podium by compatriot Pierre Le Corre in second place, with Hayden Wilde (NZL) third.
Earlier on Sunday organisers cancelled the Age Group Enduro, Age Group Sprint and the GO TRI elements of the event which would have seen amateur and beginners triathletes take on the course.
Jersey's Ollie Turner and Guernsey's Josh Lewis had strong local support after both being given wild cards for the race. Despite strong performances before a cheering home crowd on Saturday, they did not make the finals.
More than 1,200 children and adults took part in the RBC Race for Kids, raising money for Mind Jersey.
It was the third year Jersey has staged the SLT.
A five-year government grant of £250,000 pa will see it return to the island until 2022.