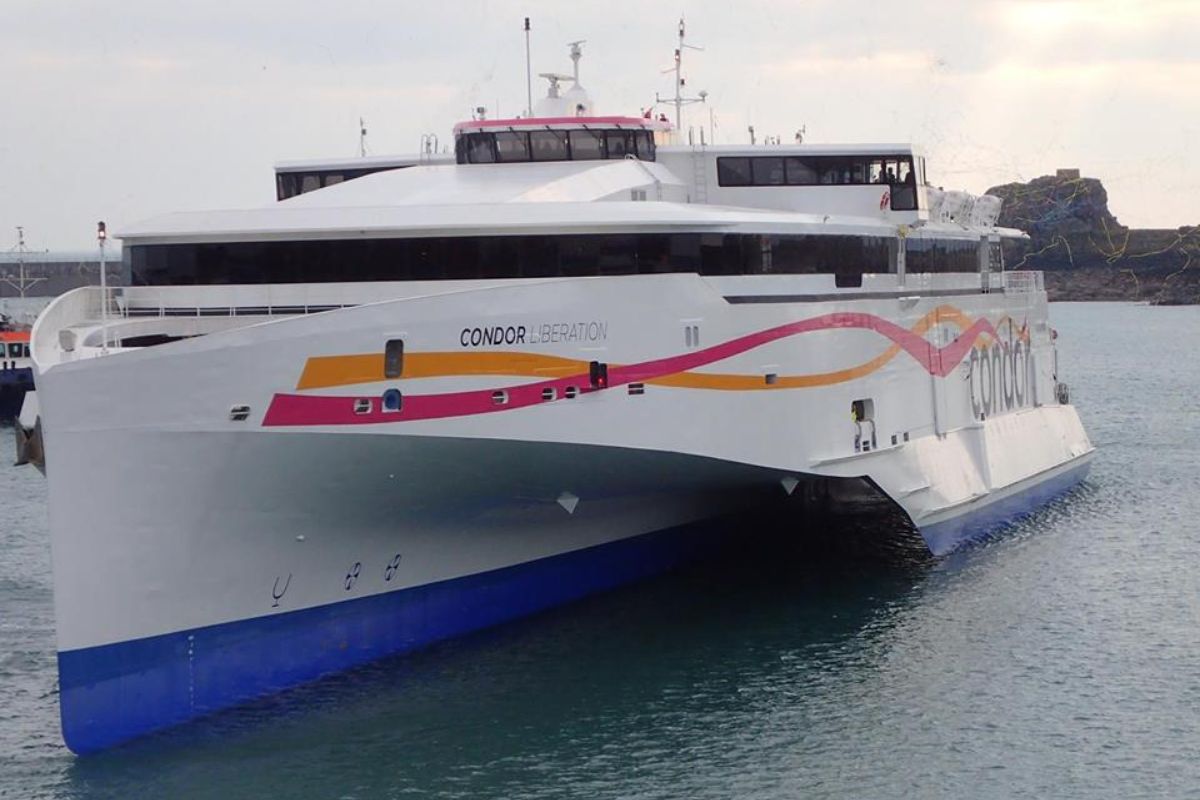 All Condor Liberation sailings between Saturday 21 December and Monday 23 December have been cancelled because of the stormy weather.
The Rapide is running today and tomorrow morning, but won't be running tomorrow afternoon and on Sunday.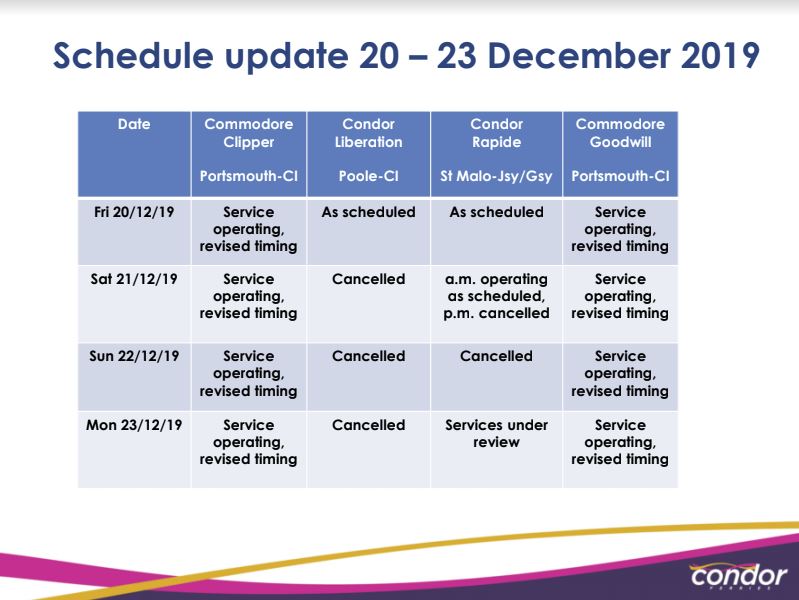 Condor says it's telling passengers of alternative travel options over the next few days.
"The weather over the past couple of weeks has been challenging and unpredictable and our teams are working tirelessly to minimise any disruption and maintain services. We are aware that Christmas is a special time for everyone so we are publishing this schedule in advance so our passengers and business clients are aware of what travel options are available. This has been made more difficult due to a rapidly changing weather situation." - Paul Luxon, Condor CEO.
The Clipper and Goodwill are maintaining freight services up to and including Monday 23 December.
"We share everyone's disappointment at the obvious inconvenience and uncertainty caused by this sustained period of atrocious weather. Our crews onboard, operational teams ashore and in contact centre are working extra shifts to revise schedules, rearrange travel and ensure that the Islands stay connected and supplied. I would like to thank them for their resilience and determination."