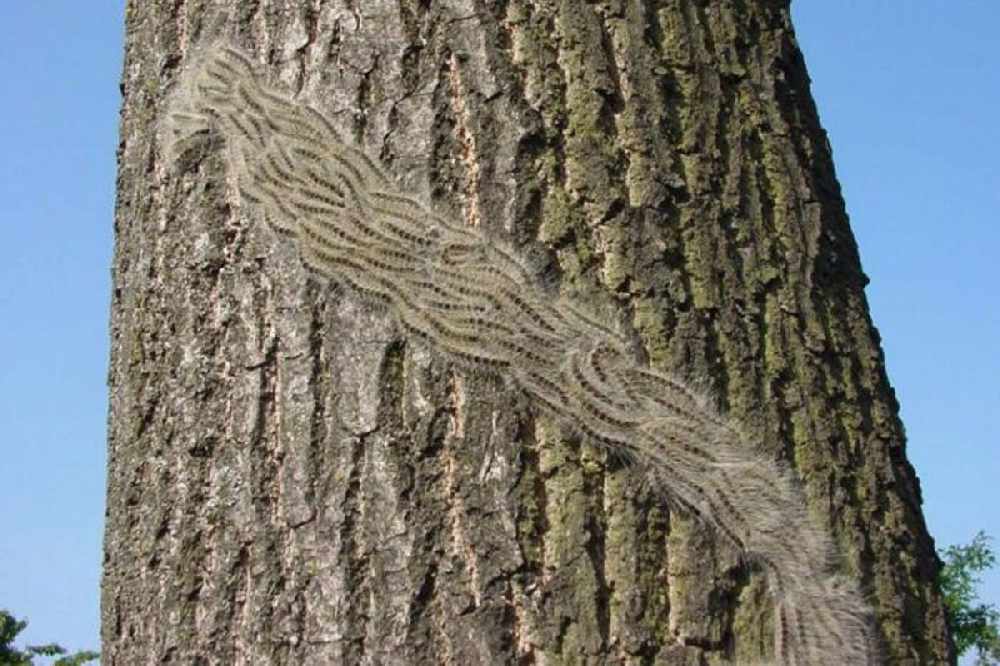 Credit: Jersey Trees for Life
Anyone out walking in Jersey is being asked to keep clear of any Oak Processionary Moth.
The caterpillars that nest on oak trees have been spotted in St Catherine's Woods.
People who touch them can get a very uncomfortable skin reaction.
Jersey Trees for Life has issued a warning with photos an islander that developed a rash last week.
Anyone who sees them should report it to the Environment Department.