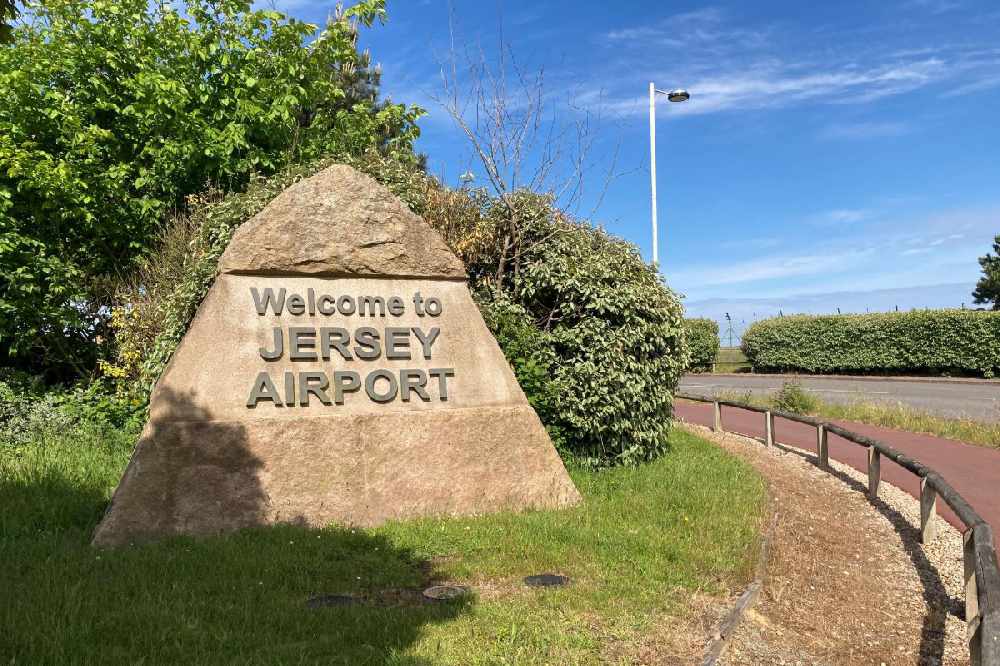 The number of people visiting Jersey between January and May 2022 is down by more than 40% on the same period in 2019.
There were only 8,170 day visits in the first five months of this year - an 80% drop.
Holiday visits are down by 50% and business trips have fallen by 21%.
Visits from the UK have dropped by a third, while Channel Island visitor numbers have more than halved.
Despite this, Visit Jersey's Amanda Burns says this is where they expected to be in their post-pandemic recovery.
"If you think about the last two years that we've gone through, it's been beyond catastrophic so it's really important that we recover as quickly as we can and there's a still long way to go. I know that lots of businesses are still struggling.
But we're pleased with the results that we've seen from the May data and they are sort of tracking as we anticipated.
While we're not going to get to 2019 levels this year, I am confident that certainly over the coming years Jersey is such a strong product and such a great visitor destination to come to that there are lots of opportunities for us to realise."
Passenger exit survey data has been released for the first time since 2020 because of the coronavirus pandemic.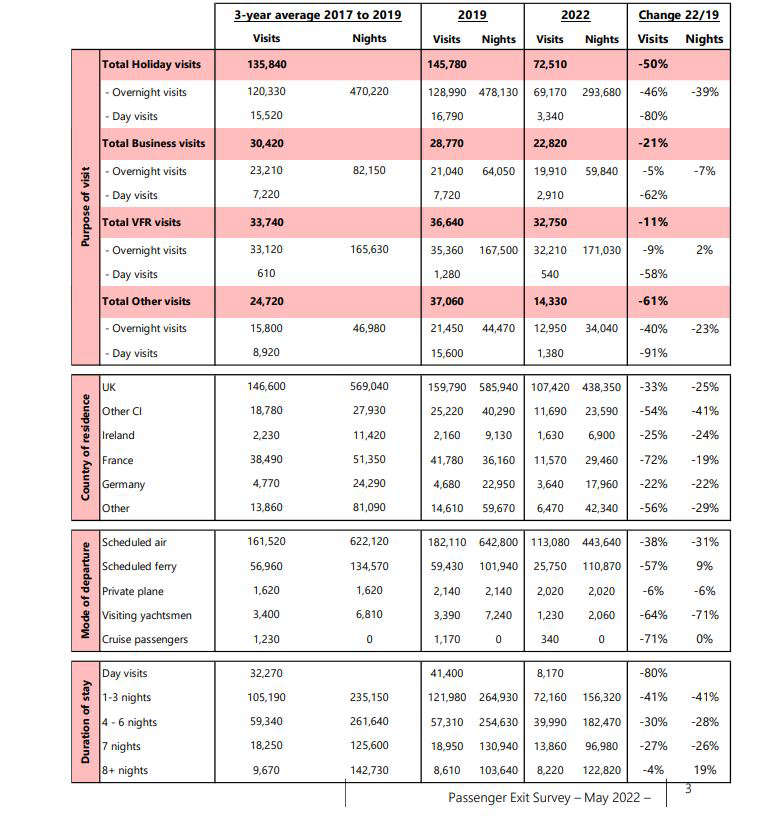 The number of people coming to the island from France is down significantly.
Ms. Burns says the UK as the main market is recovering well.
"We're back to three-quarters of the levels that we were welcoming to Jersey from the UK market in 2019, so that's great news.
Also, the German market is recovering well and they're just down 17% on 2019 numbers.
However, unfortunately, we have seen a huge decline in visitors - in particular, the day-trip market from France which isn't welcome news and we'll be looking at how we can address that."
There are some more positive figures though, with visits to friends and family and business visits up in May 2022 when compared to May 2019.
The travel industry continues to struggle with the impact of the coronavirus pandemic, with caps placed on passenger numbers.
Passengers still can't book British Airways flights to Jersey from Heathrow Airport.
A new campaign is due to launch at the end of this month to encourage and welcome more visitors to Jersey in September and October.
"That campaign will be honing in on the things that you can do during those seasons.
There is so much to see and do, so many events and attractions, and tapping into the motivation of our target audiences.
We know what inspires them to travel and we're really pleased that Jersey can offer that over and above many other destinations, so there's a huge opportunity.
We're doing everything we can to encourage more travel to Jersey throughout the year and we look forward to sharing those plans for our marketing activity in the coming weeks."