Jersey's new politicians have gathered in the States Chamber for the first time this morning to bid farewell to the departing Lieutenant-Governor.
Air Chief Marshal Sir Stephen Dalton was sworn into office in Jersey in March 2017 and has completed his five-year term of office.
Constable Simon Crowcroft, the island's longest-serving States Member, gave a speech thanking His Excellency and Lady Dalton for their service to the island:
"Everyone who has met them has been impressed by their warmth and interest, their energy and positivity, their ability to put people at ease, the fact they listen intently and speak from the heart...
We are so very grateful for everything His Excellency and Lady Dalton have contributed to island life over the past five years - especially during extremely difficult and testing times.
We wish them, and their family, good health and happiness as they move on to pastures new."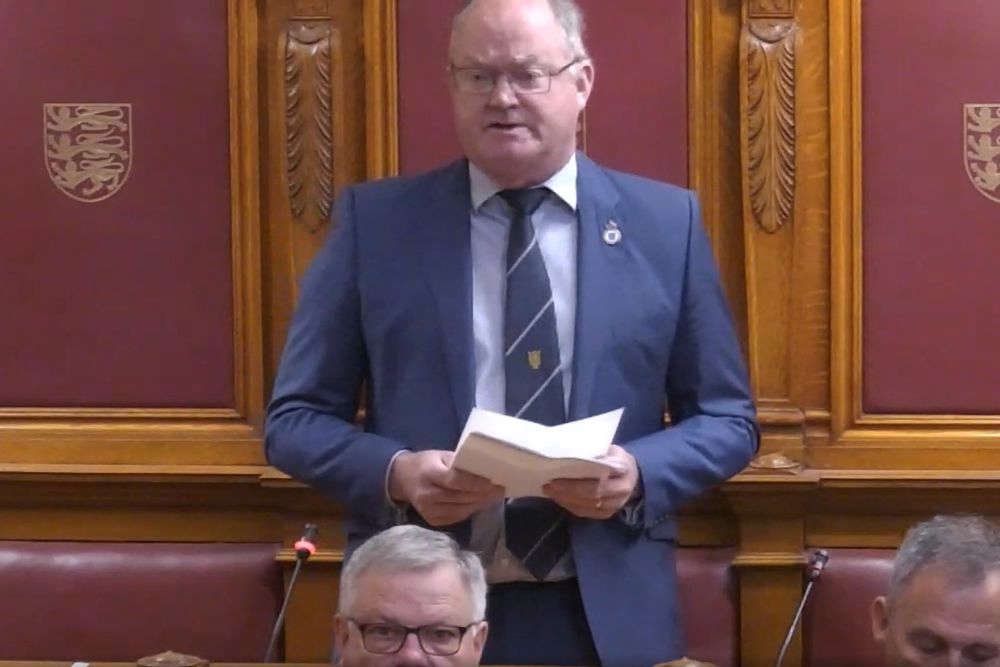 The Father of the House, Constable Simon Crowcroft
During the States sitting, the Lieutenant-Governor said that he and Lady Dalton will leave with 'overwhelmingly positive' memories of the island:
"We have had a very special, enjoyable, and engaging time in Jersey. We have met many wonderful people, and witnessed some wonderful events and occurrences.
Our memories of our time here will be overwhelmingly positive and colourful, and we shall never forget that so many Jersey people do quite so [many] extraordinary things to help people less fortunate than themselves."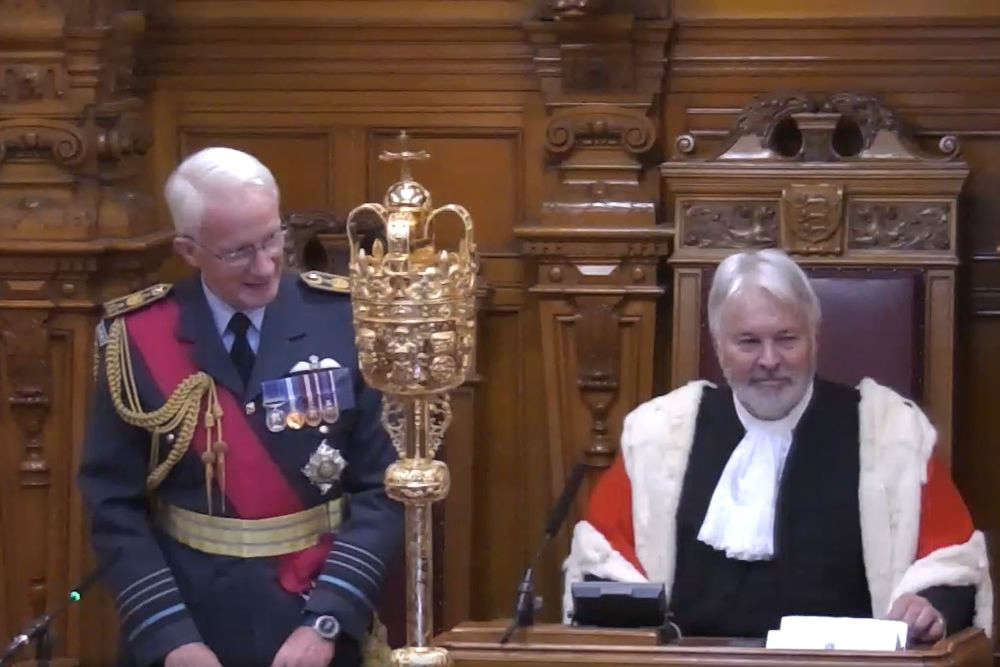 Air Chief Marshal Sir Stephen Dalton addresses the assembly alongside the Bailiff, Timothy Le Cocq
After the formal ceremony in the States Chamber, the departing Lieutenant-Governor was greeted by a Guard of Honour in the Royal Square.
Vice Admiral Jerry Kyd CBE will take over as the Queen's official representative in Jersey in October.
I am delighted and honoured to have been announced today as the next Lieutenant-Governor of the Bailiwick of Jersey from October. A loyal Crown Dependency with a remarkable history and an exciting future, I am looking forward to being Her Majesty's representative there.

— Vice Admiral Jerry Kyd (@VAdmJerryKyd) May 31, 2022