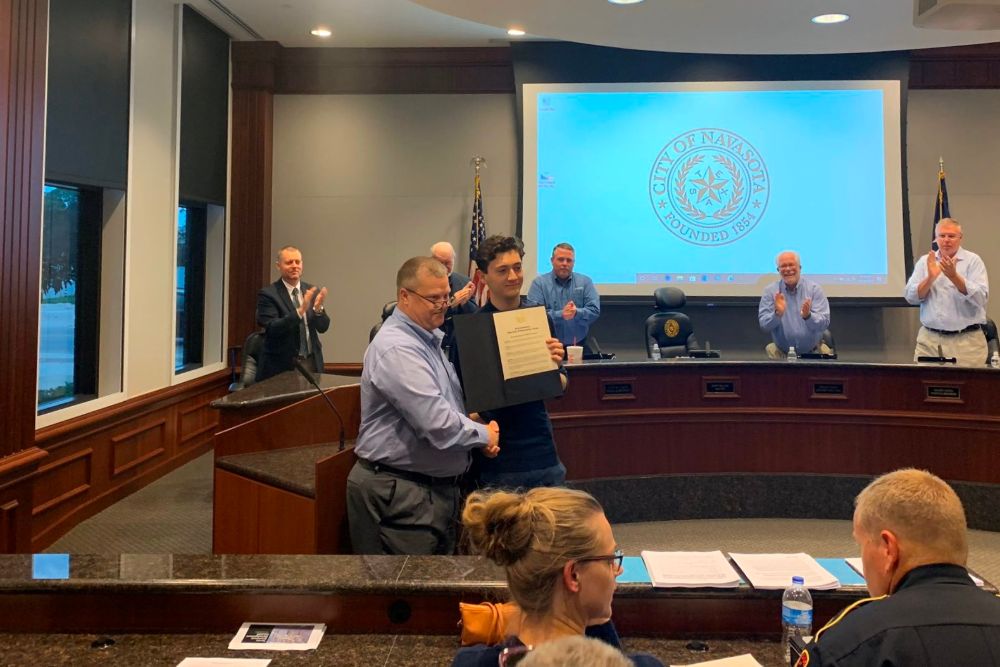 A St John Ambulance volunteer from Jersey has had a day dedicated in his honour.
The Mayor of Navasota, Texas has declared 28th October will be 'Tom Martin Hughes Day' after the 18-year-old visited the city to spend time with local students about being an active citizen and sharing his story about the power of volunteering.
In a proclamation before the City Council, Mayor Bert Miller said:
"I, Mayor of the City of Navasota, do hereby proclaim Monday, October 28th as 'Tom Martin Hughes Day' and call upon all citizens in Navasota to show appreciation for all of Tom Martin Hughes' dedication and hard work towards volunteering."
Tom, who also works as an Ambassador for the anti-bullying Diana Award, says he never expected to receive the dedication.