The owner of Tamba Park says no one was injured and minimal damage caused in a blaze that broke out near a toilet block on the site yesterday afternoon.
Jonathan Ruff says the fire was an accident, and that he wants to let the professionals figure out what caused it.
Firefighters and police officers were called to the site in St Lawrence yesterday afternoon.
Thick black smoke could be seen billowing across the island - and even from Guernsey.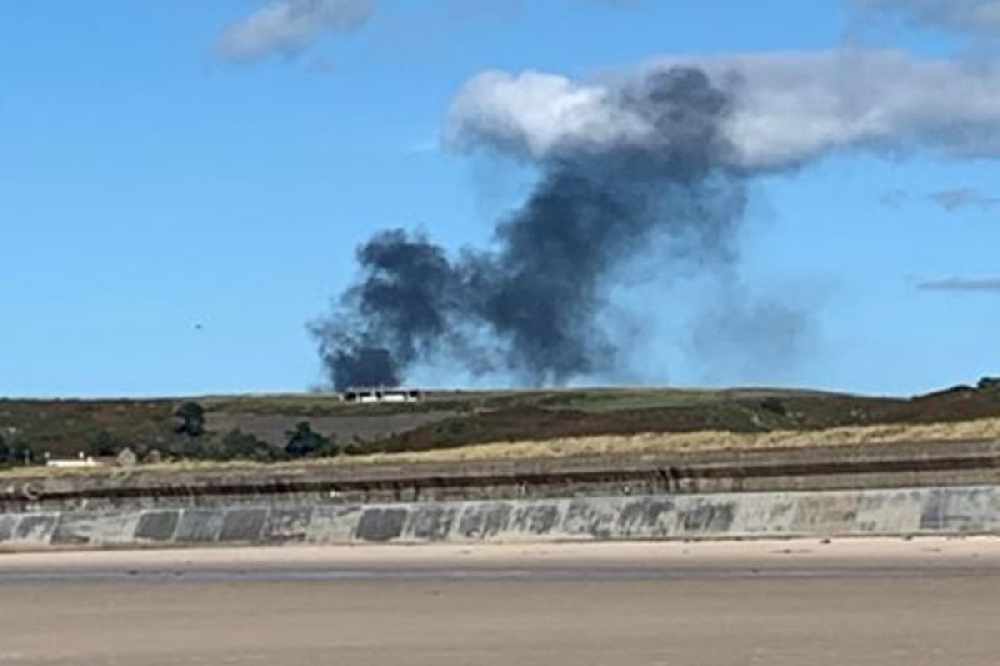 The blaze was quickly brought under control, and an investigation is ongoing to work out what caused it.
On Facebook, Tamba's owner, Jonathan Ruff, called out dozens of people for 'gossiping' online:
"On a serious note: 1) It's not an insurance job we are not covered for this. 2) It was an accident! How it happened, we don't know, we will let the professionals figure that out. 3) The fire looked worse than it was due to burning plastic, less than 5% of the glass/plastic was effected...
"It's sad to see what we have become when we would rather post 'insurance job' or 'suspicious' before we say 'I hope everybody's ok.'"