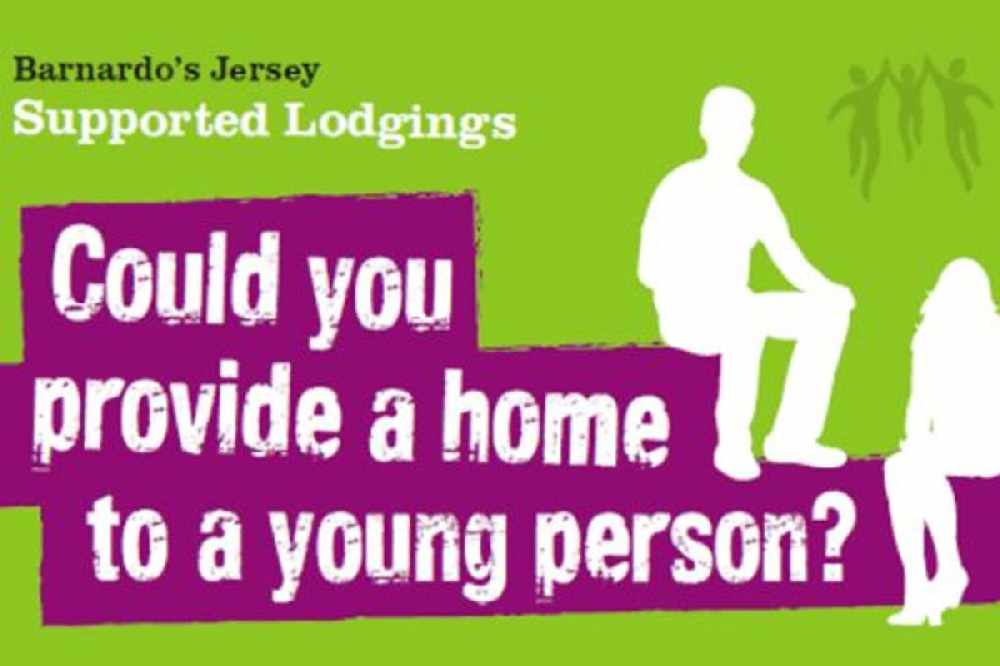 Credit: Barnardo's Jersey
Barnardo's has re-launched a two-year pilot project to give more support to young adults in Jersey, after problems meant it couldn't go ahead as planned last year.
It's making another appeal for host families to give a stable home environment for 18 to 21-year-olds, whether they be care leavers or those who live in unsuitable accommodation.
The project initially wants to recruit four host families, with a six-month review before looking to expand.
The same project was launched last year, but it was pulled after the host families recruited didn't stay with it.
"We have an opportunity in Jersey to make a real difference in the lives of young people who most need the support. We know through research, through our own experience that the best way to do that is to provide genuine, love care and support to young people.
"We firmly believe that supported lodgings is a way of bringing together people that can offer that and young people who most need that." - Nick Cook, Assistant Director.
The £96,000 donated from the Philip Gower Charitable Foundation remains intact for the scheme, which is based on similar Bernardo's services across the UK.
Potential host families will be subject to a criminal records check, interview and thorough assessment. Single people, couples and families are all eligible and it doesn't matter if they're full time, part-time or unemployed,
"Supported lodgings providers don't have the same responsibilities as parents or foster carers, but they still make a dramatic difference to a young person's future prospects.
"Even the simplest things – such as returning home and being asked if you've had a good day – can mean so much to a young person who is
alone and unsure of their place in the world.
"They just need to know they have someone to turn to, someone who will look out for them.
"The right support at the right time, as they transition into adulthood and independence, can provide them with everything they need to become successful young adults." - Sammy Price, Bernardo's Team Manager.
You can get more information on the service by calling 01534 510546 or emailing [email protected]