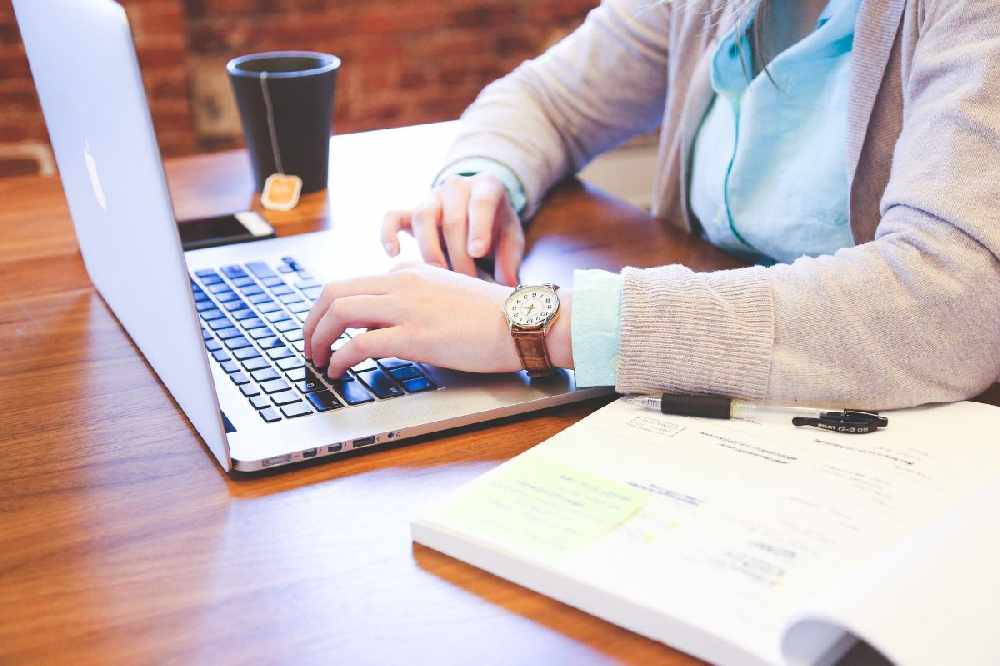 Jersey students and their families have repeated demands for 'clear guidance' from Jersey's government on festive travel following a UK announcement of a travel window for those at university in England.
Frustrated islanders have contacted Channel 103 following our story this week with boarding school student Jack Rondel about the lack of information about how they can return home safely for Christmas in the midst of the coronavirus pandemic.
Mollie says coming home seems 'pointless' if she just has to isolate from family:
Other families, like mum Michelle, have been in touch to see they have opted for their child not to attempt to come home at all:
"Our son is at university and staying put in UK because: a) the fear of bringing Covid into the island unwittingly as a-symptomatic or catching it while travelling home; b) not all of us have the capacity to isolate for 2 weeks, I am lucky that I'd be able to do this with him but my husband cannot; c) the uncertainty of not being able to return back to the UK after Christmas."
Today the UK government has announced a 'travel window' to reunite with family for the festive holiday.
Universities will be shifting to online learning and staggering departures for students between the 3rd and 9th of December, after the national lockdown there ends.
Talks are taking place this week about the situation with bringing Jersey students back, amid concerns about the lack of flights and the self-isolation rules for arriving passengers.
In a statement released before details of the UK's 'travel window' emerged, Jersey's Assistant Education Minister Deputy Jeremy Maçon said he hoped to have a plan together before this weekend:
"Officers from my department form part of a 'Travel Cell' established to monitor closely the dynamic picture of Jersey's connectivity as a second wave of the pandemic takes hold in the UK and across Europe.
"The Cell is meeting again this week and I hope to be able to advise you of an agreed plan by the end of the week. Contingency arrangements are also being worked up by the Government of Jersey for students who cannot self isolate at home.
"We are aware that some of the returning students may not be able to do this safely and the matter is being reviewed and the situation closely monitored."
Just a quick update on University Students returning for the Christmas period. 👇 https://t.co/79NRHrP4I3

My email :- [email protected]

More detail will follow once competent authority ministers have approved the proposals pic.twitter.com/YtFyiIRMqE

— Deputy Jeremy Maçon (@DeputyMacon) November 10, 2020
A group of Ministers are said to be reviewing 'all the options available' regarding a plan for students travelling back to Jersey.
Mother Veronique Charman has two children based in Bath and Aberythwyth, and has already had to rearrange flights because of airline cancellations.
She says without clear guidance from the government, it's been very hard to arrange travel:
"Obviously being based in Jersey, you have to plan in advance as flights and transport are very expensive. We have two children in two different locations and we have booked flights for them based on the original information we had of when their courses were due to end.
"One of the flights booked has already been cancelled so we've had to go and purchase another ticket. Now, reading what's happening in the UK, we wonder whether we'll have to bring them back home earlier."
Veronique says parents want to know what they're supposed to do to ensure their children won't be spending Christmas "locked up in a room on their own alone".
"I think we need to know if they're going to be allowed back on the island and whether they're going to have to self-isolate and for how long. We don't really know what the region situation is in the UK in terms of colour and whether they're going to respect that, and if that'll change after the UK lockdown."
"We just want to have an idea so we can plan our Christmas accordingly, but also whether they're going to be able to come back after the 9th of December if they're booked on transport after that, or are they going to be stuck there, which obviously would be disastrous as the situation hasn't been good for them over there."
In a final plea, Veronique says she needs reassurance for herself and her children going forward.
"Give us some clear guidance for parents so that we can go ahead and plan or make a change of plan if we have to, liaise with the UK government to find out what's going to happen for the Jersey students, do they have to get back between the 3rd and the 9th of December?
"I'm sure others are in the same situation and maybe are booked to come later, are there going to be ways for them to come back to the island? Will the UK government let them come back?
"We need to have clear guidance so we can start planning and changing bookings to make sure they're not stuck on their own."