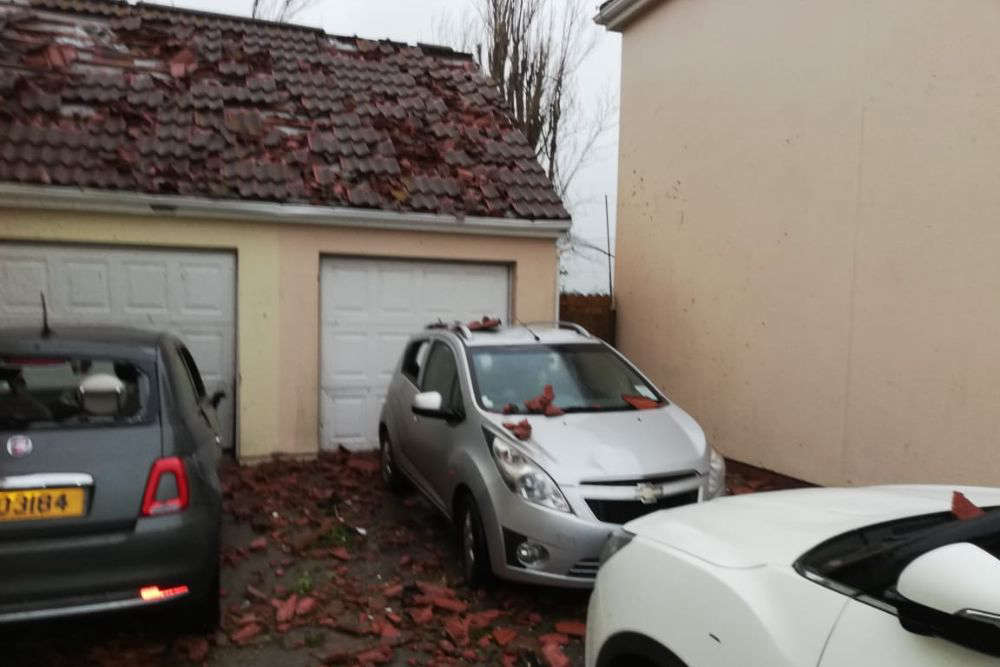 A preliminary report has found that the tornado that struck St Clement during Storm Ciarán was the highest intensity seen in the British Isles since 1954.
The twister is thought to have been T6 on the International Tornado Intensity Scale, which is based on the Beaufort Wind Scale.
According to TORRO, the UK's tornado watch organisation, a T6 tornado is classed as a 'Moderately Devastating Tornado'.
TORRO PRESS RELEASE on the Jersey tornado of early November 2023 pic.twitter.com/Gdce3jj0av

— TORRO (Tornado & Storm Research Organisation) (@TorroUK) November 6, 2023
The last time a tornado that strong made landfall in Britain was in west London in 1954, and is 'easily the strongest' in the Channel Islands.
150 people have been displaced from their homes and are in emergency hotel accommodation.
The group say they did an in-person site investigation at the weekend (4 & 5 November).
It found that the tornado made landfall in St Clement, and travelled for 8km before exiting at Fliquet.
The Bailiff, Sir Tim Le Cocq, has set up a relief fund to help those who have been forced to move out of their homes.
"The generosity and community spirit of islanders comes to the fore in times like this.
"Sometimes people want to help but just don't know how they can do so we have set up a fund to allow people to contribute to help fellow islanders in real need.
"It will be targeted initially at those displaced and in need of immediate help as a result of Storm Ciarán. It is not intended to affect any of the marvellous work that is being done voluntarily throughout the island, nor to any specific parish initiatives."
The clear-up operation following Storm Ciarán is in its fifth day.
The majority of government-owned roads have reopened, while some parish routes are still impassable.
Over 700 homes and businesses have been reconnected to the power grid, with fewer than 100 homes left without electricity.
30 engineers have been drafted in from the UK to help repair damage to overhead power cables.
BALLIF'S APPEAL
Account name: Jersey Community Foundation
Sort code: 40-25-33 •
Account Number: 31896032 •
Put 'Bailiff's Appeal' as the reference if you are making a bank transfer