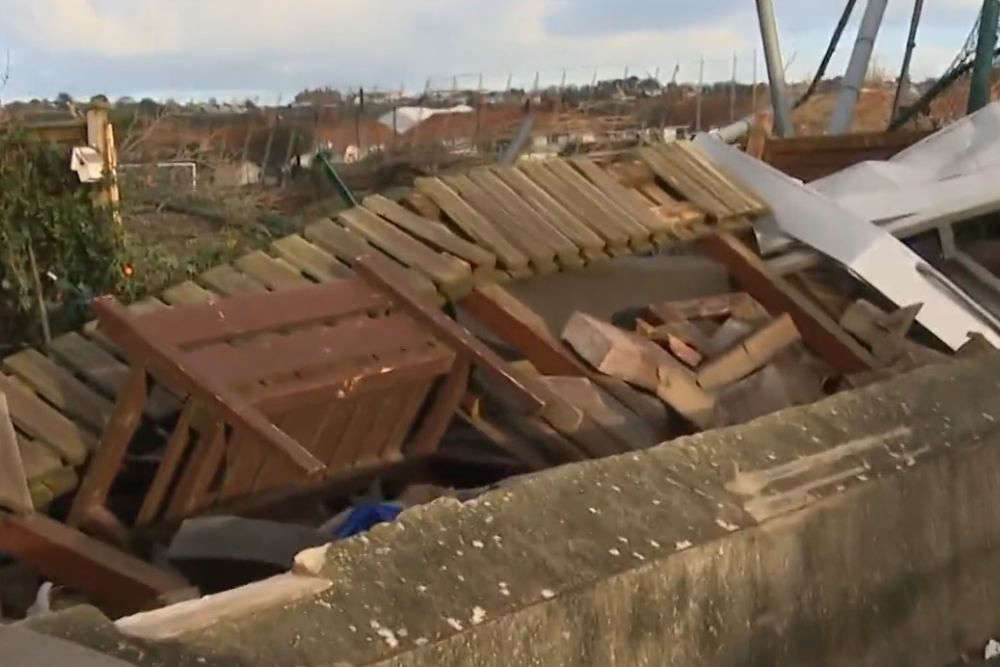 The number of islanders living in hotels because of storm damage to their homes has risen to more than 100.
The government says the number of displaced islanders has risen.
It has previously been reported that 124 people had been forced to leave their properties, with 84 of them in hotels. That has risen to more than 100.
Samarès School, Hautlieu School and Victoria College will all stay closed on Monday (6 Nov) as they sustained damage during Storm Ciarán.
Most other schools are expected to open, but parents will hear from their children's head teachers.
Planned roadworks in Beaumont have been delayed, as officials continue the clear up operation on the islands roads.
The Infrastructure and Environment Department has begun surveys roads and coastal paths for damage that may have been sustained during the storm.
People are being told to continue avoiding country and costal areas.
Further wet and windy weather is forecast this weekend, which could cause further trees to be uprooted or loose branches to fall.
Ferries are expected to dock in the island this evening and tomorrow morning, bringing in supplies for supermarkets.
Many islanders remain without power as Jersey Electricity continue to reinstate broken power lines.
JEC has set up a dedicated phone line - 01534 505422.
People are being encouraged to check on vulnerable neighbors, friends and family.