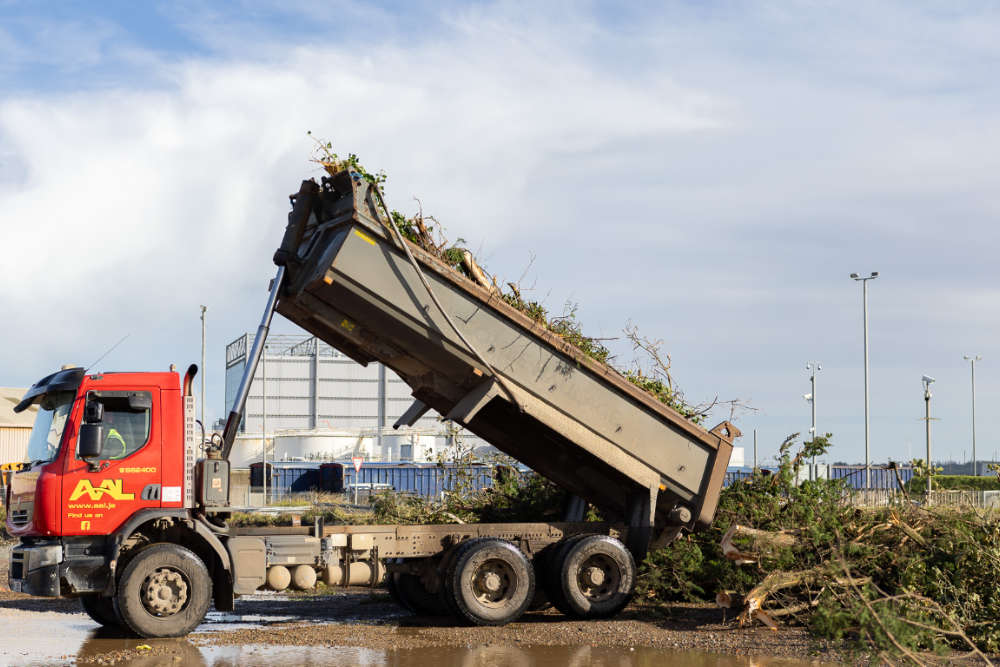 As the clear up from Storm Ciarán enters a sixth day, here is what you need to know about the ongoing closures and recovery efforts.
Hautlieu school will be shut until Thursday (9 November) at the earliest because of substantial storm damage to its roof. Its 16+ options evening has been postponed to 28 November.
Samares has reopened its early years areas, but the rest of the primary is closed for repairs, and could remain so for the rest of the week.
Home learning is being provided.
Victoria College has reopened today (7 November).
Education Minister Deputy Inna Gardiner says the work to ensure the safe opening of schools has been a 'huge task'.
@innagardiner said: "I am hugely grateful to all who have worked so hard following the unprecedented events of the last few days, to ensure that our schools can open safely. It has been a huge task and one which has been very well done, with lots of different people involved." pic.twitter.com/lcSchXHiHg

— Children, Young People, Education & Skills (@GovJsyCYPES) November 6, 2023
Main government roads have been cleared, but Highways inspectors remain concerned about overhanging branches, unstable trees and walls on many routes.
Parish officials are still working on clearing parish roads.
Landowners need to inspect their properties, particularly roadside trees.
Extra planning and building officers have been put on duty to give advice on what repairs might need planning permission - Call 01534 445508, visit Customer and Local Services or email the address and photos to property to [email protected] and [email protected].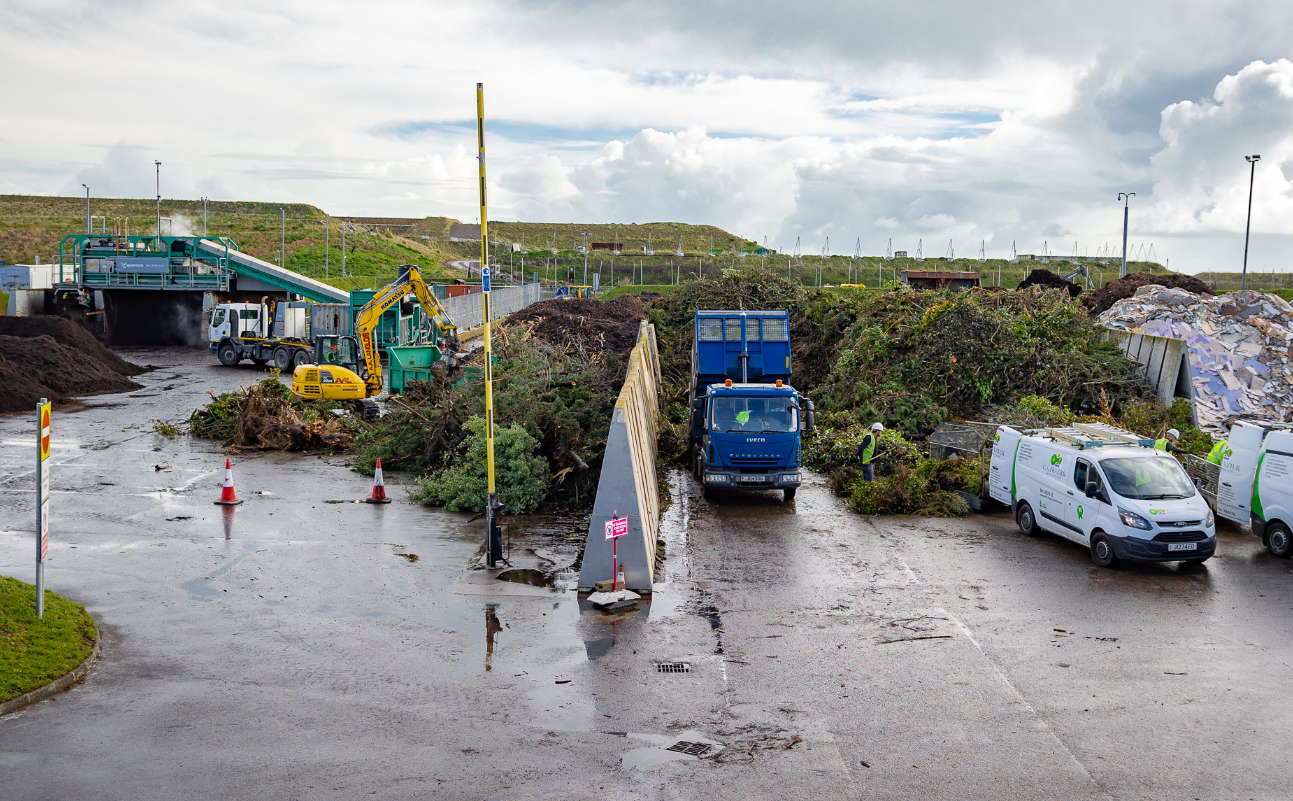 'Don't dump your debris' elsewhere is the message to islanders.
The Household Green Waste site reopens tomorrow (8 Nov), and islanders are asked to hold on to their debris until then while Infrastructure staff prioritise the huge number of commercial deliveries at La Collette in the aftermath of the storm.
Les Quennevais sports centre has been given the ok to reopen on Tuesday.
We are pleased to confirm that indoor facilities at Les Quennevais will reopen tomorrow, Tuesday 7th November, as normal. We are very grateful to our members and regular users for their patience and understanding and we look forward to seeing you soon.#ActiveJersey pic.twitter.com/CSmca1R8yE

— Les Quennevais SC (@LQSportsCentre) November 6, 2023
The Alcohol and Drugs services base at Maison le Pape in the Parade closed until at least Wednesday morning. Some clinics and appointments have been moved.
Jersey Electricity says fewer than 80 customers are still without power, but that the outstanding repairs are more complex and will take longer.
"These final repairs often involve intricate work on transformers, individual lines, or connections to homes. Each job might restore power to a single household or a small neighbourhood, but it requires nearly the same amount of time and resources as the larger repairs do."- JE.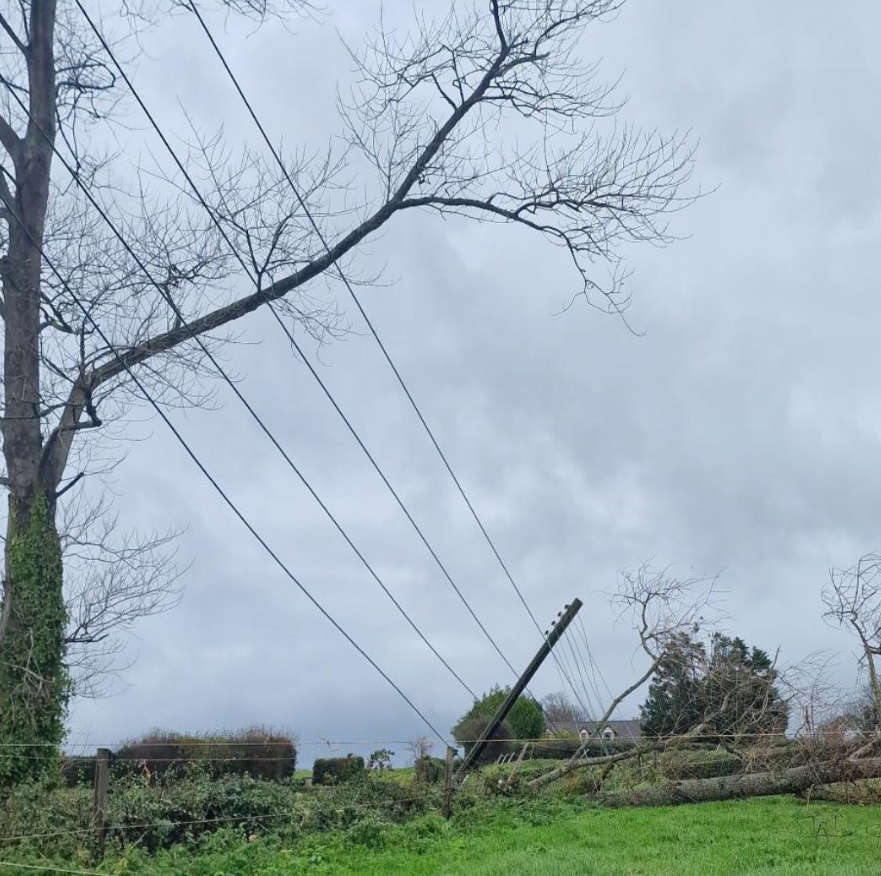 100mph winds brought down powerlines, leaving around 800 homes without electricity.
80 engineers and 30 support staff are working on restoring supplies. 30 workers have been brought over from the UK.
Jersey's Bailiff has launched an appeal for islanders affected by Storm Ciarán.
Any money donated will be directed at those forced from their homes and in immediate hardship.
BALLIF'S APPEAL
Account name: Jersey Community Foundation
Sort code: 40-25-33 •
Account Number: 31896032 •
Put 'Bailiff's Appeal' as the reference if you are making a bank transfer
The Storm Ciarán Helpline has closed, with islanders directed instead to Customer and Local Services (including Housing Advice Service), 01534 444444 or email [email protected]; the Children and Family Hub, 01534 519000 or email [email protected]; mental health crisis, call 01534 445290; your parish hall, or to report a fallen at lovejersey.gov.je
READ MORE: Storm Ciarán: Tornado Strongest In Britain Since 50s