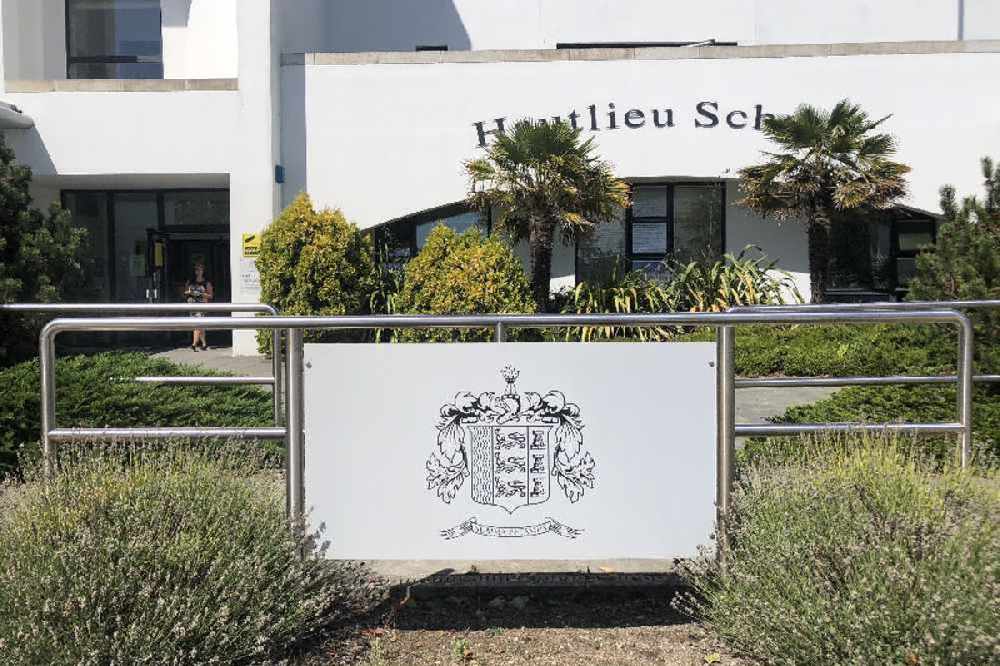 Hautlieu School is still closed because repairs have been delayed by the high winds and rain.
A week on from Storm Ciarán and the most powerful tornado to hit the British Isles in 70 years, bad weather continues to hamper the recovery efforts in Jersey.
It is now hoped Hautlieu will reopen on Friday (10 November).
Parts of Samarès school remain closed.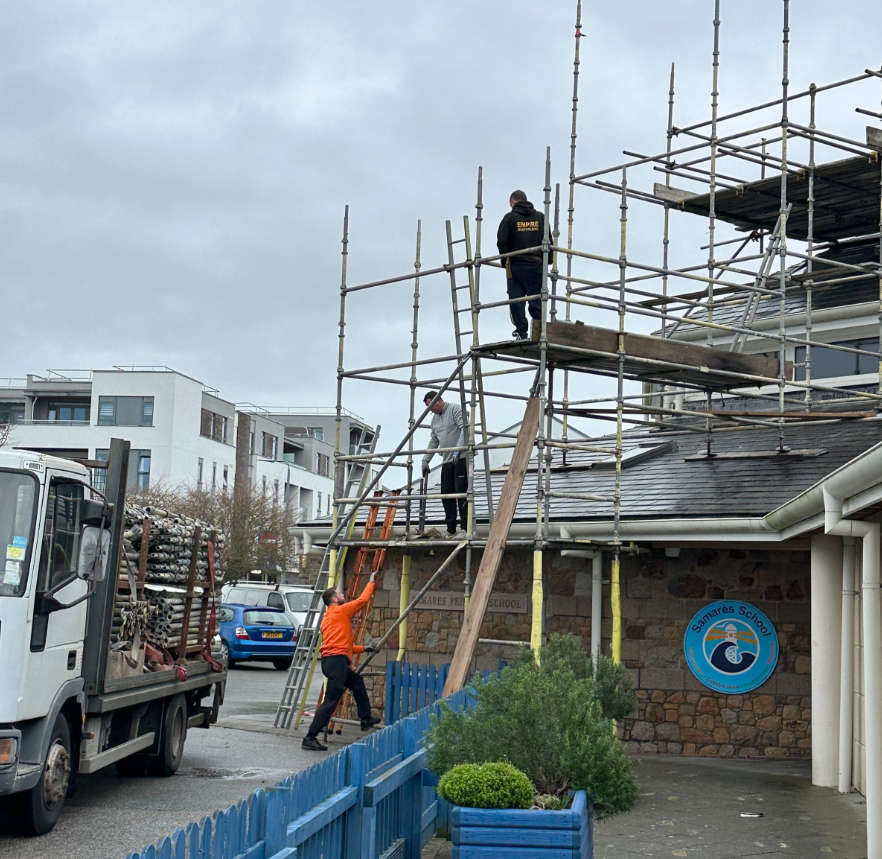 Storm damage at Samares School. Credit: GoJ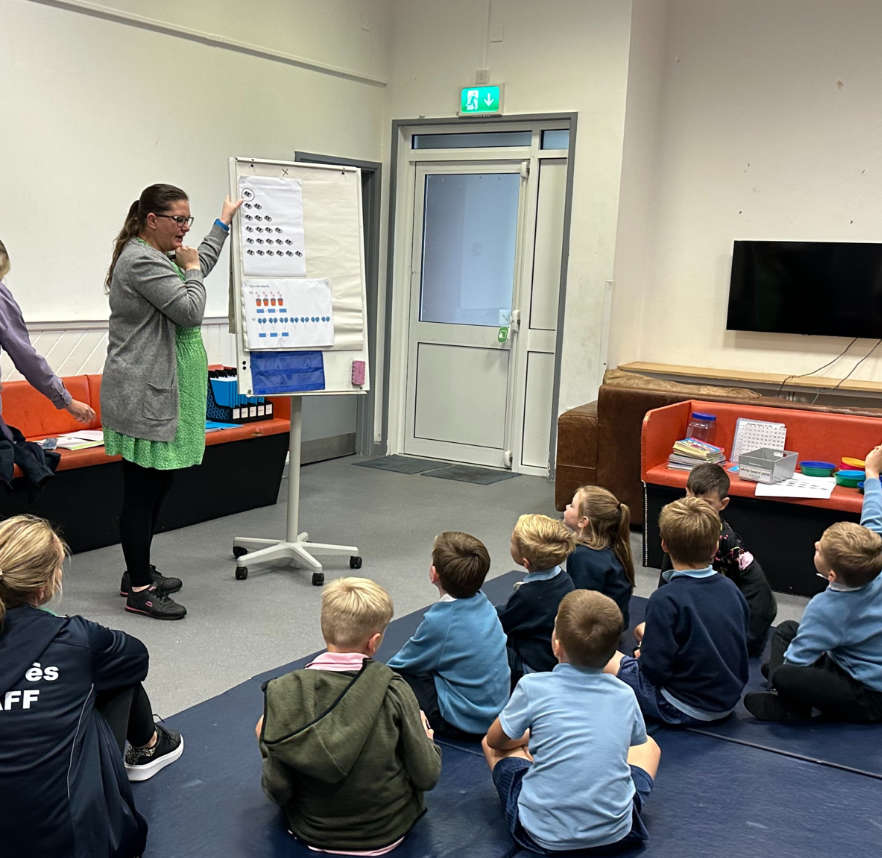 Pupils are being offered a mix of home learning and face-to-face learning at locations near the school. Credit GoJ
Islanders continue to be warned about the risks from overhanging branches and unstable walls, and the advice remains to avoid countryside and coastal paths and not go beyond any taped off areas.
The Railway Walk remains closed, and this Saturday's Parkrun at Les Quennevais has been cancelled for a second week because of the storm damage.
November 7, 2023
Tonnes of debris continue to arrive at La Collette as the clear up continues.
More than 300 commercial deliveries a day have been recorded since last Friday. That's vans, pick-up trucks and HGVs.
Around 1400 vehicles used the Household waste facilities last weekend. They reopened yesterday following their usual Monday & Tuesday closures.
Senior Operations Manager, Piers Thame told Channel 103 the green waste will be composed to make soil improver which is supplied to the farming sector and sold to the public.
"We've had to bring in extra staff to keep the material moving.
We are trying to find avenues for our commercial customers to take large volumes so we can keep it processing through, to give us space to operate.
We want to avoid (green waste) going into the general waste. It is not something we would choose, and is not something we need to do at the moment."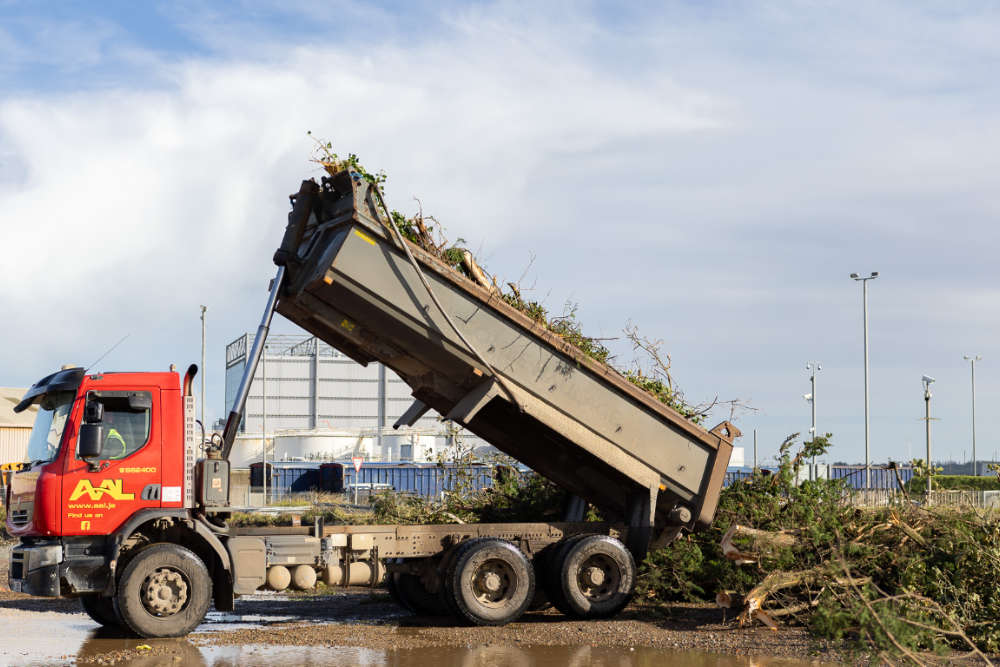 Credit GoJ
Jersey Zoo says it will reopen on Saturday (11 November).
The wildlife park in Trinity suffered extensive damage, with scores of fallen trees and several damaged buildings.
One flamingo and a chestnut-backed thrush died and the zoo's organic farm - which provides food for the animals - was destroyed.
Durrell has put the cost of damage at £200,000, and has set up a JustGiving Fund for people who want to contribute towards the restoration.
"While we hope that most of this will be covered by our insurance, this isn't guaranteed, and will take some time to submit and process a claim.
The destruction of our onsite organic farm will have immediate and long-term consequences. Last year, the use of eco-friendly farming methods resulted in the harvest of over 3000kg of produce. This food is used to feed the zoo's animals, some of whom have extremely specific dietary requirements. The loss of our organic farm will mean that we will need to purchase additional food to feed our animals."