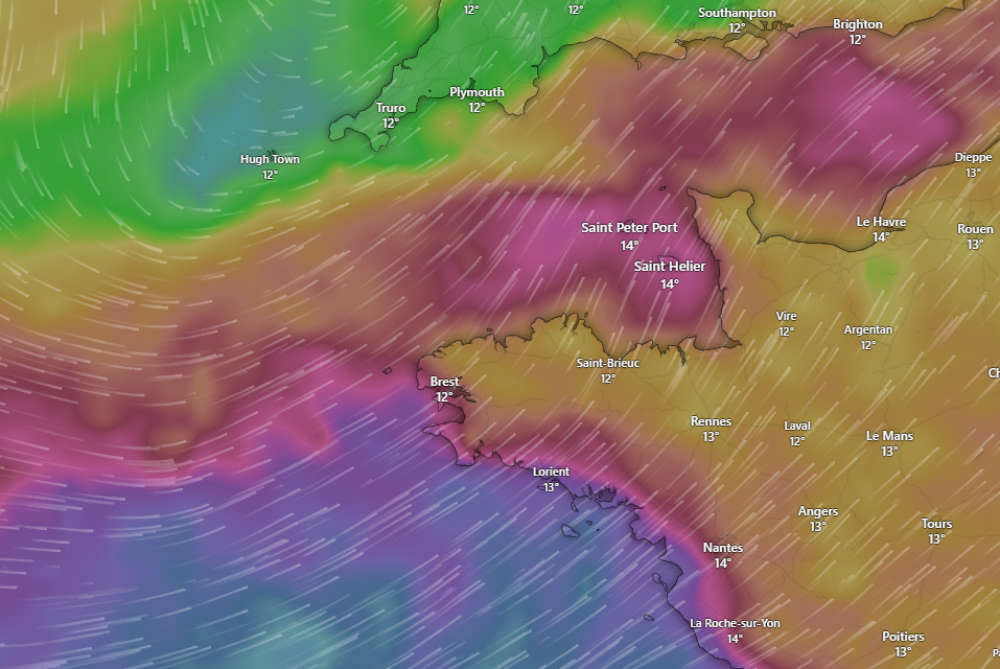 Islanders are being advised to take care this weekend as Storm Domingos creates strong winds, but nothing like what we've just experienced.
Spanish named Storm Domingos is set to affect parts of Spain, Portugal and France on Saturday.
The fourth storm of the season is not expected to directly affect the Channel Islands.
Jersey Met says there will be wet and windy weather conditions, but there are no signs of any significant storms or heavy rainfall events, which will affect the Channel Islanders over the next six days.
Occasional gales and rainfall will be seen over the weekend, but the effects will not be comparable to last Wednesday and Thursday.
Forecaster Paul Aked says please do not panic as information is available to islanders.
"To some extent, it will just pass us by, but we're conscious that there's a lot of tree damage, a lot of structural damage, and things that are loose and already fragile, so the winds that we're seeing could affect us and could see further damage, but certainly nothing that we saw Wednesday night and Thursday.
"We should all take care and follow the advice of the government on how to behave over the weekend.
During Wednesday night and Thursday morning, the islands were battered by Storm Ciaran.
Jersey was hardest hit, and a tornado caused destruction to parts of the island.
Jersey Met says it will discuss the information and data with colleagues over the next few weeks to determine the path of the tornado.