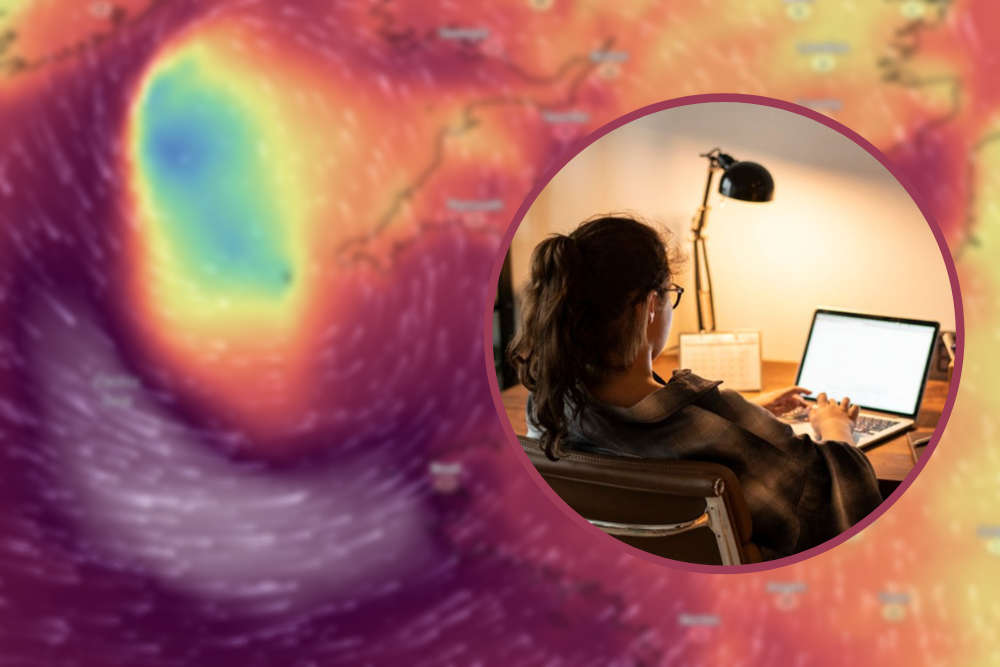 Islanders are being advised to 'stay at home' on Thursday (2 Nov) due to 'significant risks' of the incoming Storm Ciaran.
Winds up to 95 mph are expected to batter the Channel Islands late on Wednesday and into Thursday.
All government-run schools will close their doors to students on Thursday, with assessments of 'risk and damage' to be made for Friday.
The hospital day centres will be closed, and all home births suspended. The emergency department is also asking people to only attend for 'life-threatening or serious illnesses'.
Chief of Police and chair of the strategic coordination group, Robin Smith says we can expect structural damage due to red weather warnings.
"That's of course some concern, an enormous concern, I have since briefed the Council of Ministers and the Chief Minister.
"We've decided that we will close schools on Thursday in the interest of public safety and of course the safety of our children.
"I know parents will want to get organised because of that so very quickly that's all out on our government website."
Jersey Coastguard has also released a statement asking islanders to stay away from the coast during the stormy weather.
Large waves are forecast, with strong winds, meaning people are at risk of being swept away or hit by debris.
Boat owners are also being advised to check their vessels today (31 October 2023) for the following:
Check mooring lines are secure and add additional lines if required;

Check for any loose items on deck and secure;

Sails are secured with extra sail ties if appropriate;

Tenders and inflatables are bailed and secured/stowed appropriately.
All commercial flights will also be cancelled and the airport closed to passengers all day on 2 November.
Emergency and medical flights will continue, with all other flights resuming on Friday after a 'visual inspection' of the airport's infrastructure.
Condor has already said it expects the longest disruption in its history, with no high-speed sailings expected for more than seven days and significant disruption expected on its Clipper and Goodwill services.