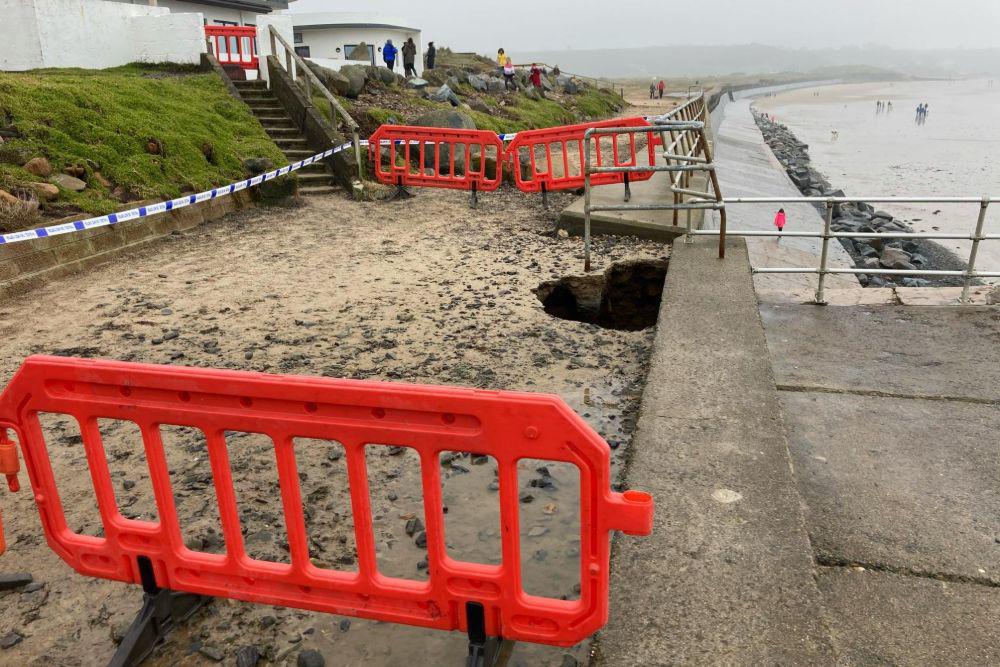 We're being urged to stay away from the path outside El Tico in St Ouen's Bay because of a deep sinkhole.
It opened up overnight on Saturday.
The area has been cordoned off with barriers while repairs are made.
Police say it presents a hazard and is dangerous.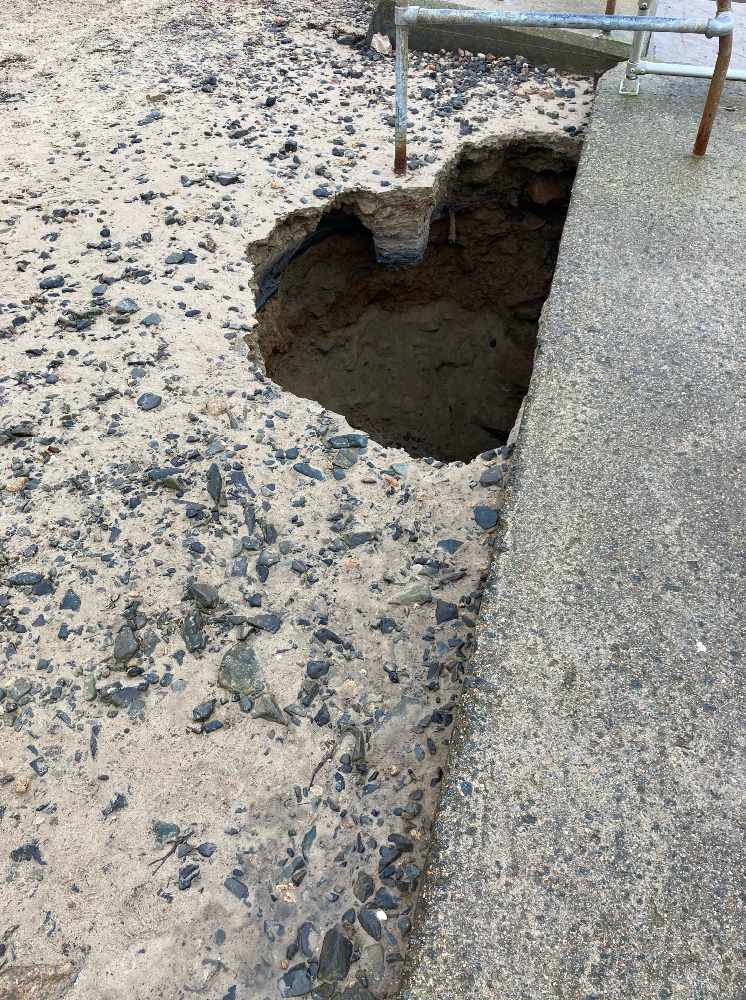 St Peter Honorary Police are also asking people to avoid the nearby beach steps.
Please avoid the sea wall area behind El Tico.

Access to the nearby steps is also temporarily prohibited for safety reasons. https://t.co/kz1X02mRx0 pic.twitter.com/46S602s219

— St Peter Honorary Police (@StPeterHonPol) January 31, 2021
Prolonged rainfall has also caused a landslide near Gouray Church.
Meanwhile, Old Beaumont Hill in St Peter will be closed until Thursday after because of an unstable roadside bank.