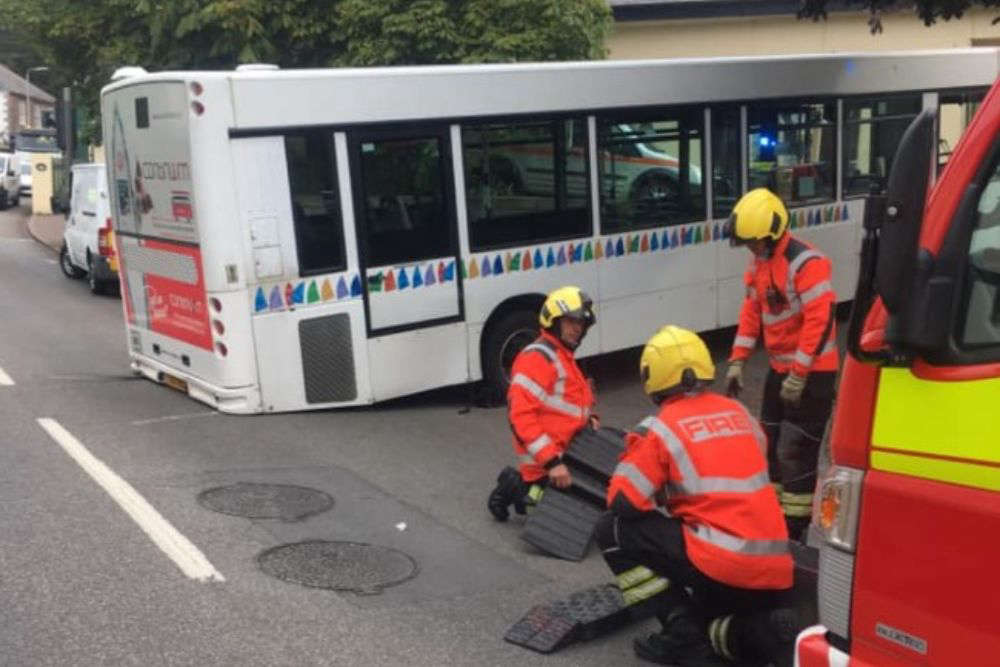 A bus attempted to turn to avoid the earlier crash, blocking St Saviour's Road (Image: Jersey Fire & Rescue)
A 52-year-old woman has been taken to A&E to be checked after being involved in a crash on St Saviour's Road this morning.
She was riding a black Piaggio 125 moped that collided with a silver Toyota Yaris, driven by a 25-year-old man, near the junction with Springfield Road.
Jersey Police say her injuries aren't believed to be serious.
The emergency services were called at around 6:45am on Monday morning.
While officers were dealing with the accident, St Saviour's Road was closed at around 7:20am for about an hour.
Police say the worst of the school-run traffic problems were caused by a bus trying to turn right at the bottom of St Saviour's Hill to avoid the traffic and blocking the road in both directions.
St Saviour Honorary Police have remained at the scene for several hours directing traffic.