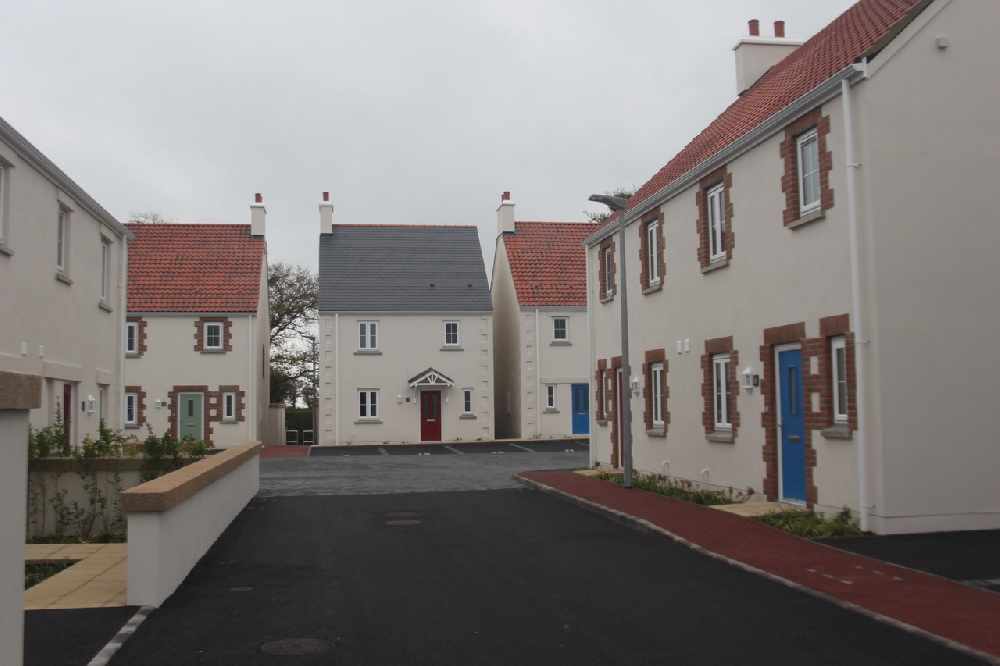 The construction of 'Clos Le Troquer' has been completed, providing 20 new homes to first-time buyers in St Martin.
The site of a former bus and coach depot on La Grande Route de Faldouet has been developed into housing.
The Parish of St Martin Housing Association says new owners of the 20 properties are due to move into their homes as soon as this weekend.
Work started last June and was completed at the end of October despite some delays and setbacks caused by the weather and lockdown.
Chairman Michel Le Troquer says the association is happy to provide these new and affordable homes.
"This project has enabled families to get onto the housing ladder and we hope they will be very happy in their new homes for many years to come.
"It was difficult for them because we couldn't have a proper open visit day where people could go and see the house. We had to find special ways of letting people come up for a viewing, in and out of separate doors. It was very difficult for them, but we're all excited for them to move in."
Clos Le Troquer is named after the former parish constable, which he says came as a happy shock.
"It was an unexpected decision that the committee decided to name the development Clos Le Troquer but I'm honoured and a little embarrassed by their decision.
"However, it is also something special for my wife and family and I also think of my late grandparents who attended the old St Martin's School over 100 years ago and who would be very proud that the family name lives on in the parish."
Due to Covid restrictions, no gathering will be held to receive the completed homes. A final white Himalayan birch tree will be planted on the site by the wives of the honorary secretary (Mrs Alice Ferguson), the honorary treasurer (Mrs Claire Jehan) and the chairman (Mrs Barbara Le Troquer).
Check out the new Clos below: