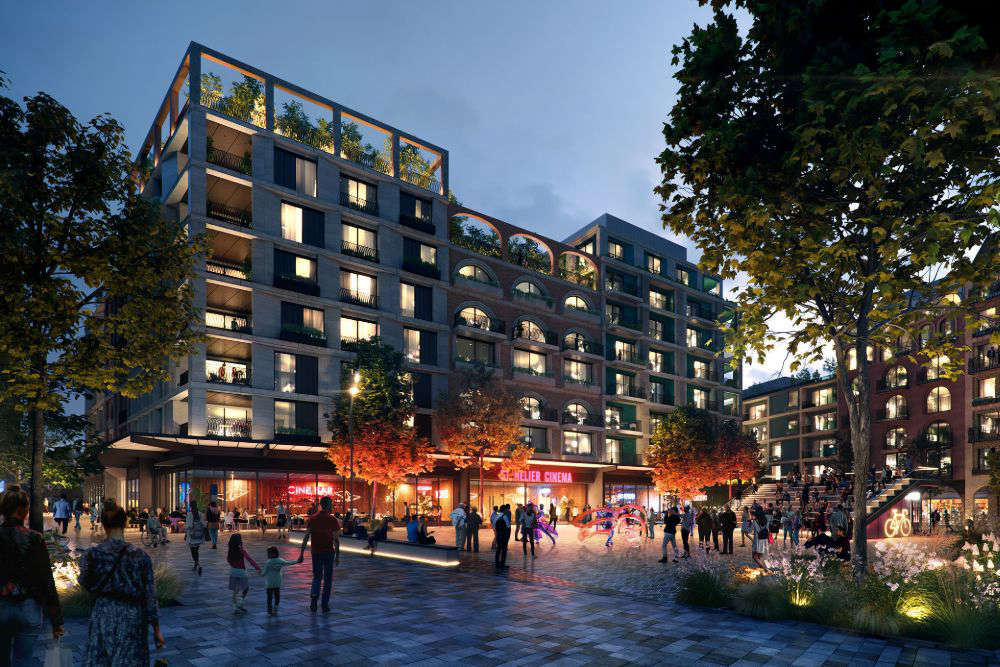 Plans have been submitted to transform St Helier's Waterfront with 1,000 new homes, new shops, restaurants and leisure facilities.
If approved by the Planning Committee, the existing Waterfront Centre, Les Jardins car park and La Fregate café will be demolished to make way for newly landscaped gardens, indoor and outdoor pools, and a new leisure centre.
The plans also include 17,000 sq m of office space, 10 cafés, seven shops, four restaurants, two bars, two gyms, GP surgeries, seafront pavilions, a new cinema and a redesigned West Park slipway.
Of the 1,001 new homes created, around 40% will have one bedroom, 40% will have two bedrooms, and 20% will have three bedrooms.
There will also be 335 new public car parking spaces, with a further 393 for residents, and 85 more designated for businesses. More than 2,000 bike spaces will be included.
Since the plans were first unveiled in August 2020, the Jersey Development Company says it's carried out extensive public consultations and adapted its plans based on feedback from islanders.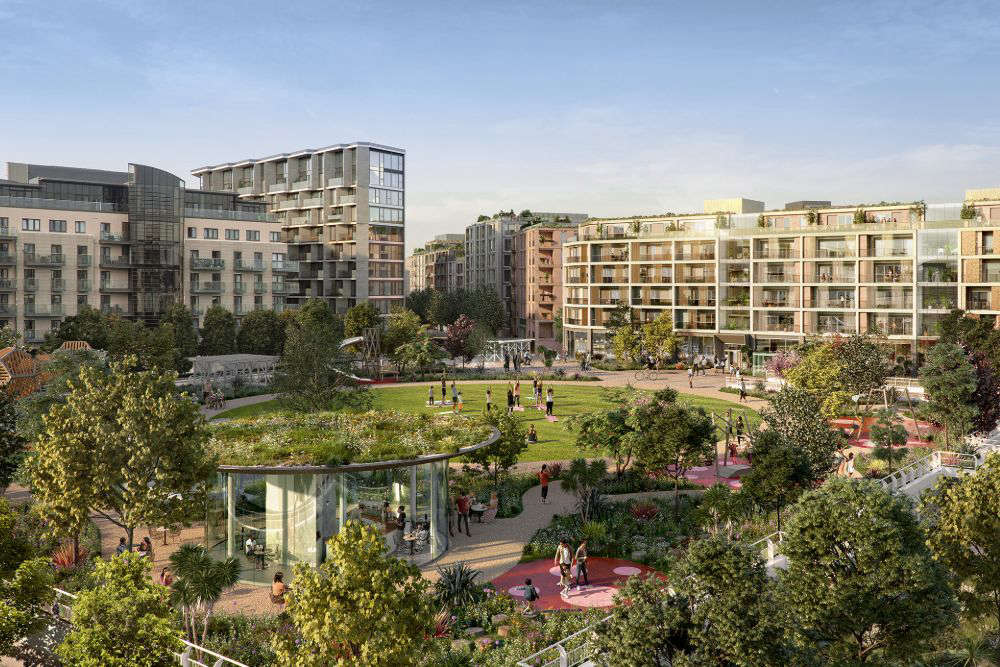 The redesigned gardens above the Waterfront car park, next to Castle Quay
One of the main concerns - a 16 storey 'Gateway building' - has been reduced to a maximum of 12. Other taller buildings have also been capped - at eight storeys high.
There have also been changes to the amount of open space and other improvements to public spaces.
Islanders also called for more leisure facilities than the original plans included. The JDC says there will be a new indoor swimming pool, gym and children's aquatics centre, an outdoor lido, indoor kids' play zone and bouldering centre as well as outdoor play areas.
JDC Chief Executive, Lee Henry, says islanders' feedback has been taken on board:
"These ambitious proposals are an important step forward for the island and St Helier's Waterfront. We sought consultation from all areas of the community over a ten-month period and we were very encouraged by the level and quality of the feedback received. We have ensured that these submitted plans responded to the public's views.
This landscape-led Visionary Framework also understands the importance of Jersey's unique character and identity and will provide the island with a Waterfront that is a destination, and a local sustainability exemplar that has been influenced by today's islanders, for future generations to come".