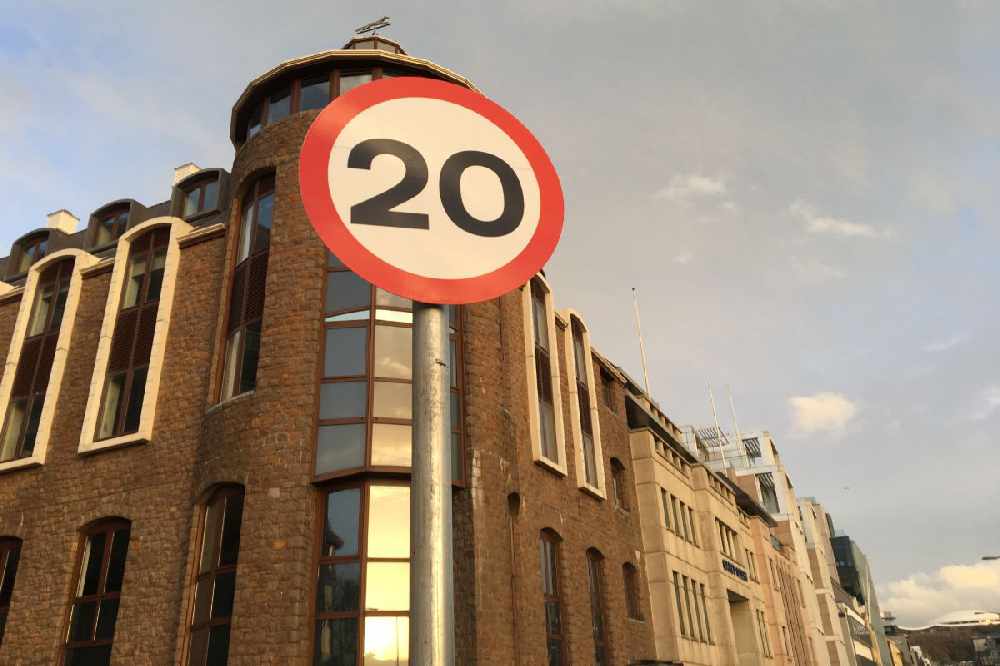 Speed limits will be cut on more than 50 roads in St Helier.
The changes are have been agreed by the parish's Roads Committee.
54 roads - including Mont Cochon, part of Mount Bingham, and La Pouquelaye - will become 20 mile an hour zones.
So will St John's Road, Westmount Road and Tower Road.
Five other routes will become 15 mile an hour limits.
The Town Hall says it will improve road safety and make cyclists feel safer.
The Infrastructure Minister will now be asked to bring forward the law changes to implement the new speed limits.
The Roads Committee says a 'large proportion' of objections received to reducing the speed limit on St Aubin's Road 'may have resulted from a misunderstanding' and that a 20mph limit will not apply to the entire road.
It will take effect just before King George V Homes and continue to the junction of Rue de Trachy.
St Helier Constable Simon Crowcroft says he will be writing to the Chef de Police and the States of Jersey Police Chief to ask that enforcement of the limits is made a priority.