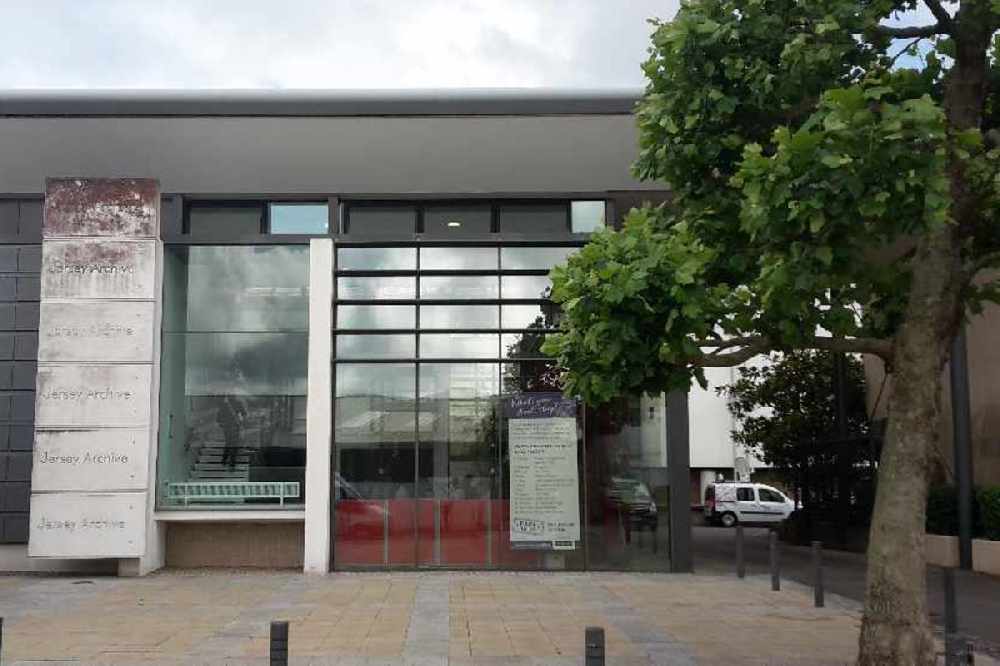 Jersey Archive is one of several buildings now closed temporarily following government advice for all islanders to practice social distancing.
A host of buildings and exhibits have closed across Jersey following the government's advice for all islanders to practice social distancing to limit the spread of coronavirus.
* Jersey Archive and all Jersey Heritage sites have been closed.
Heritage Chief Executive Jon Carter says it's as a result of the latest government advice.
"In these extraordinary times, our first priority is the wellbeing of staff, volunteers and visitors, and as this is a public health issue, we must follow official advice.
"In common with everyone involved with the tourism and leisure sector in Jersey, we will be working closely with the Government at this difficult time to ensure that we can play our part to support the Island's recovery once this crisis has passed, and we look forward to when we are able to open again.
"In the meantime, we will continue to maintain protection of the heritage in our care and, like many other heritage organisations, share ideas through our online platforms about how our community can still enjoy Jersey's incredible history."
The Museum & Art Gallery, Maritime Museum and Mont Orgueil are now shut. La Hougue Bie, Hamptonne Country Life Museum and Elizabeth Castle had not yet opened for the season and will stay closed.
Jersey Heritage Lets are still open but any guests who want to cancel are getting refunds or the chance to rebook.
* All indoor exhibits at Jersey Zoo have been closed as a safety precaution.
That includes the Reptile and Amphibian House, Butterfly Kaleidoscope, Island Bat Roost, Gerald Durrell Story and the indoor spaces at the bear, gorilla and orangutan enclosures.
The zoo remains open and keepers will be doing regular outdoor feeds for the animals.
"Spending time in the spacious, natural grounds of the zoo is relatively low-risk, and it is beneficial for your physical and mental health to be outdoors surrounded by wildlife.
"Just remember to keep washing your hands regularly during your visit. But if you are experiencing symptoms of the illness, please refrain from visiting the zoo until you have recovered."
* Jersey Library will be closed from 9am tomorrow (21 March).
Services will be limited to online and home delivery, with the Les Quennevais Branch and mobile library services also shutting temporarily.
The government says the number of people using the library means it's not possible to follow the government's advice of practicing social distancing.
"While I'm very disappointed to be closing our doors to the public, Jersey Library will still be providing a valued service to the public during this difficult time.
"We have over 15,000 ebooks, magazines, newspapers audiobooks and comics available online, which Islanders can access free of charge, 24 hours per day.
"We will seek to reopen limited public services as soon as we are confident that we can guarantee the safety of our customers and staff and that we can adequately support social distancing in our libraries.
"Meanwhile, our staff are contactable by phone or email to answer any questions and we're also exploring new ways of delivering our services to the public; whether by livestreaming reading groups and storytime, or by expanding our home delivery service." - Ed Jewell, Chief Librarian.
* There will no longer be any Q-Safe Taxi Marshals at Liberty Station and the Weighbridge because of coronavirus fears.
They have been withdrawn from service as a precaution.
"The Taxi Marshals will be back in service when it is safe to do so. We hope the public will understand the reason for this action and apologise for any inconvenience caused." - Colin Russell, Safer St Helier Community Partnership.