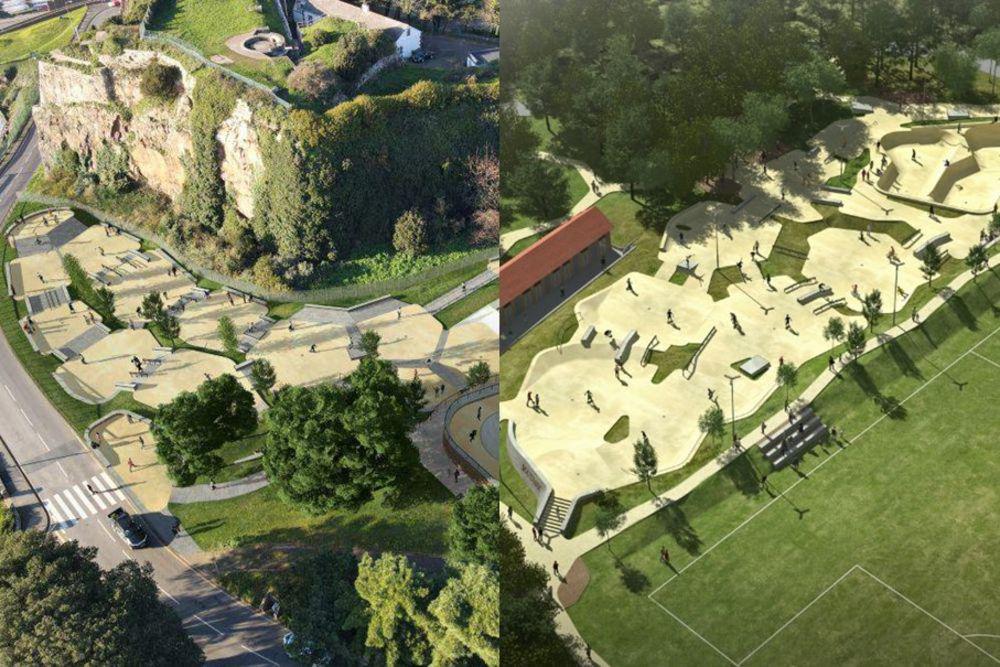 The Assistant Minister for Sport has admitted communication from government on progress towards building the two new skate parks 'has been poor'.
There has been frustration at the silence in recent weeks on why the submitted planning applications for Les Quennevais and South Hill are still not registered and online. They were submitted two months ago.
Deputy Hugh Raymond has told Channel 103 it was down to complications they hadn't foreseen, but he expects them to be available within the next fortnight.
He says he holds his hands up and more information should have gone out so people knew what was going on;
"We have got a learning curve here, and we have got to make sure the public know what's going on. I fully accept the responsibility that we should have made a lot more of telling people what was happening and how the best way to move forward. Then it stops all this business in the media, and causing problems as if we are trying to hold something back - when we are not. Everybody in the Assembly, and the officers, just want this one done and dusted and out of the way.
There was a lot of complications in the applications which we had not foreseen. We don't often put in applications for skate parks! So it has been a learning curve for all of us. They (officers) have been working hard to get this right. You can easily blame people in situations like this, but we are desperately trying to get this through."
Deputy Raymond says he would love to have new skate parks built by January, as was promised - or February next year, but it all depends on getting the planning applications right and approved.
"I would love to get the parks ready to start being built at the of October/November... It's not a question of money this time, it's a question of timing."
He insists there's nothing untoward- and they'll be ready 'imminently'.