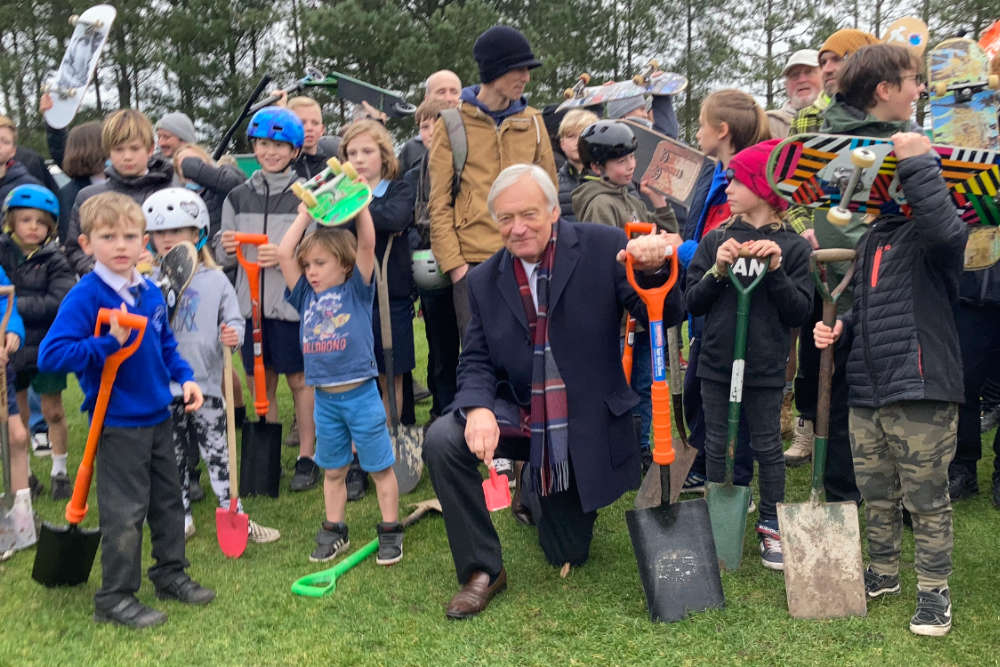 Skateboarders have been in celebratory mood as they officially marked the start of building work for the new Les Quennevais skate park.
A special 'spade in the ground' event has taken place on site.
The aim is to have the park open in time for the summer holidays in July.
Lots of young skaters turned out in St Brelade to show their support.
They spoke to Channel 103 about seeing work finally start.
"I want the bowl to be the main thing!"
"I think it's very fun to have a new skate park that's bigger than all the other ones!"
"My dad normally takes me on the weekend to a skate park but they're normally not big enough. This one is probably going to be bigger!"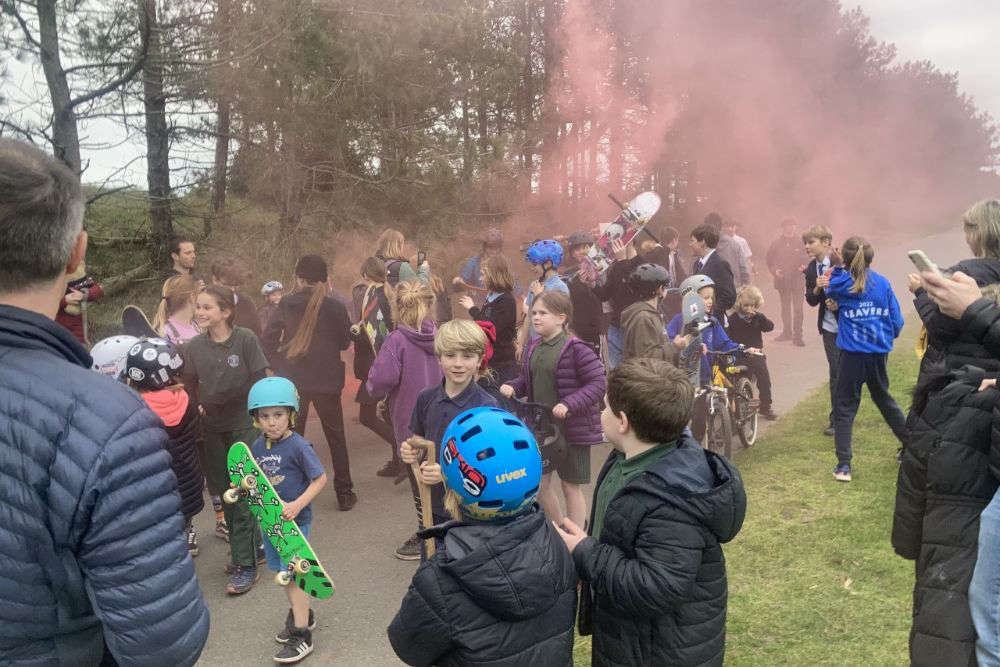 "I can't believe this is happening! I always wanted a new skate park somewhere to be fun and amazing!"
"It's just an amazing day, really monumental for the skateboarding community that we're finally getting something that we've worked so hard for."
"Its been so long that we've been trying to get this and finally proof that it's being built is so good."
Planning permission for the £1.8 million park was granted in November 2021, following years of campaigning.
The Jersey Skateparks Association also attended the event and vowed to continue fighting for more skating areas across the island.
These parents were delighted at seeing years of campaigning pay off.
"It's the start of something new and exciting. We're thoroughly looking forward to it having somewhere to go for the kids and really enjoy and hopefully it shouldn't be too long!"
"Everyone has waited such a long time for a facility like this and our children and all the people who skate on the island are so excited.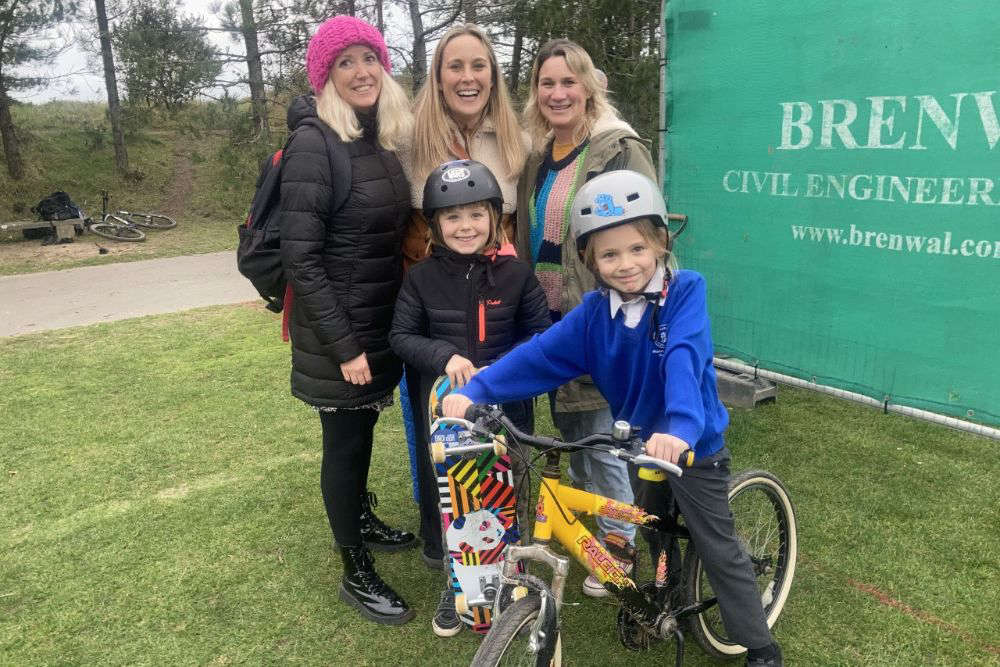 "It's been a long time coming. We've been waiting and waiting and campaigning and it's just fantastic to see that we're finally making progress once and for all."
Jersey engineering company Brenwal has been appointed by the government to build the park.
They'll have overall responsibility for construction including health and safety, environmental and quality management.
Designers and contractors have also been recruited to deal with technical and specialist works such as rails and copings.
Principal Engineer Oliver Brewster says he's pleased for everyone involved - and he wants a big showcase when it opens in the summer.
"That's who it's for, that's what all the hard work has been for and all the effort we've been put into, it's for them and not just them, for the public of Jersey.
It's going to be a great facility for now and for the future.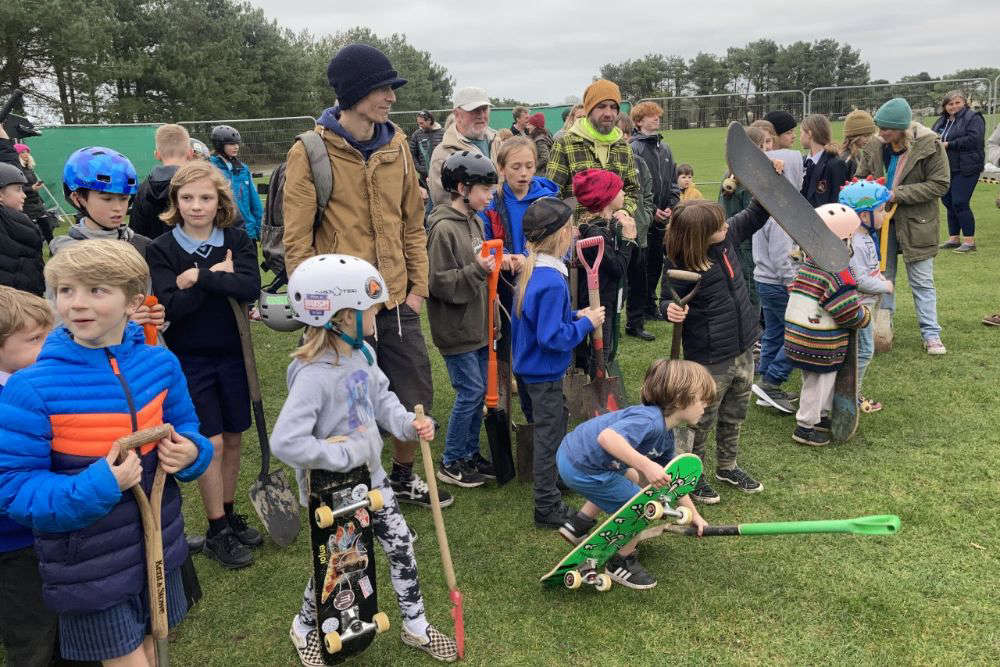 We've got some time over the coming months and throughout construction to plan all that but that would be exactly what we're aiming for.
Make a really big show of what is going to be an absolutely fantastic facility for everybody."