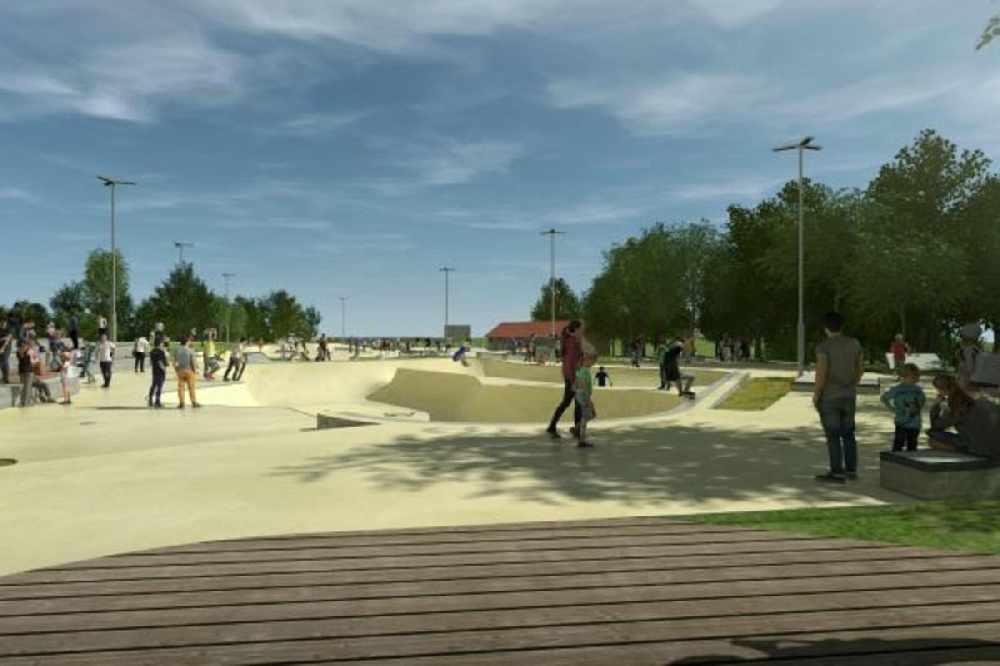 Jersey's Planning Committee has given the go-ahead for a new £1.8 million skate park to be built at Les Quennevais Sports Centre.
At their meeting this morning, the plans were unanimously approved.
More than 280 islanders had commented on the proposals, with all but 20 supporting them.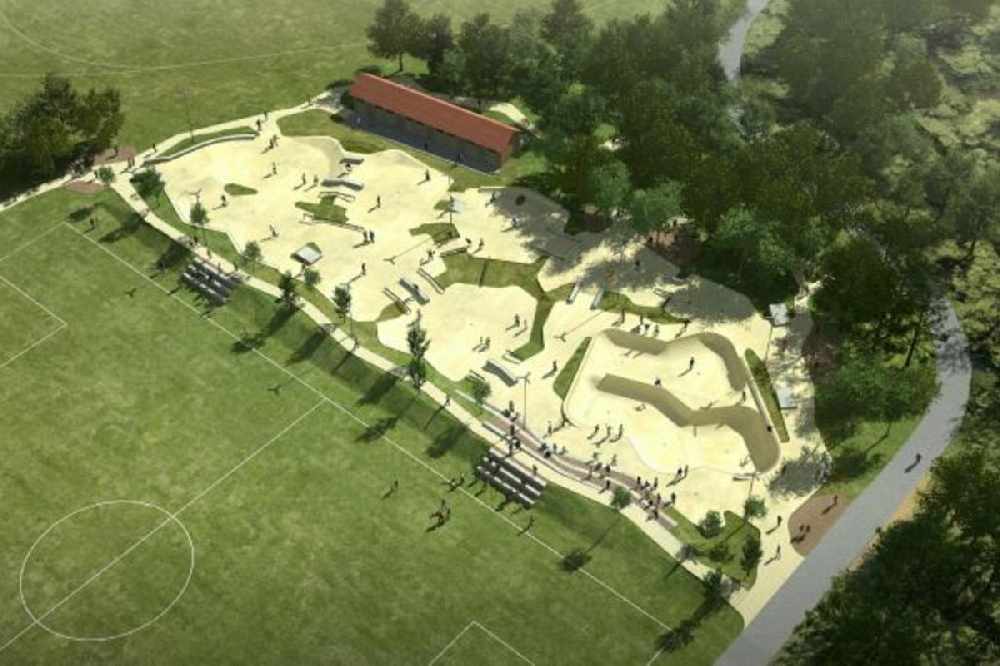 The area currently forms part of the sports centre's playing fields
Concrete ramps, obstacles, and other features are due to be created.
The skate park was originally due to be up and running by January 2022, but it's since been set back following delays getting the planning application registered with the department.
The Planning Committee meeting heard evidence from a number of skaters, including 13-year-old Fred Meyer-Smith:
"With these Les Quennevais plans, we have something permanent and amazing. Something that we can love and that won't get ripped down.
"I think I might have visited nearly 30 different skateparks in the UK and France, and I can't believe that we are about to get something that looks as good, and even better, than the best parks I've ever skated."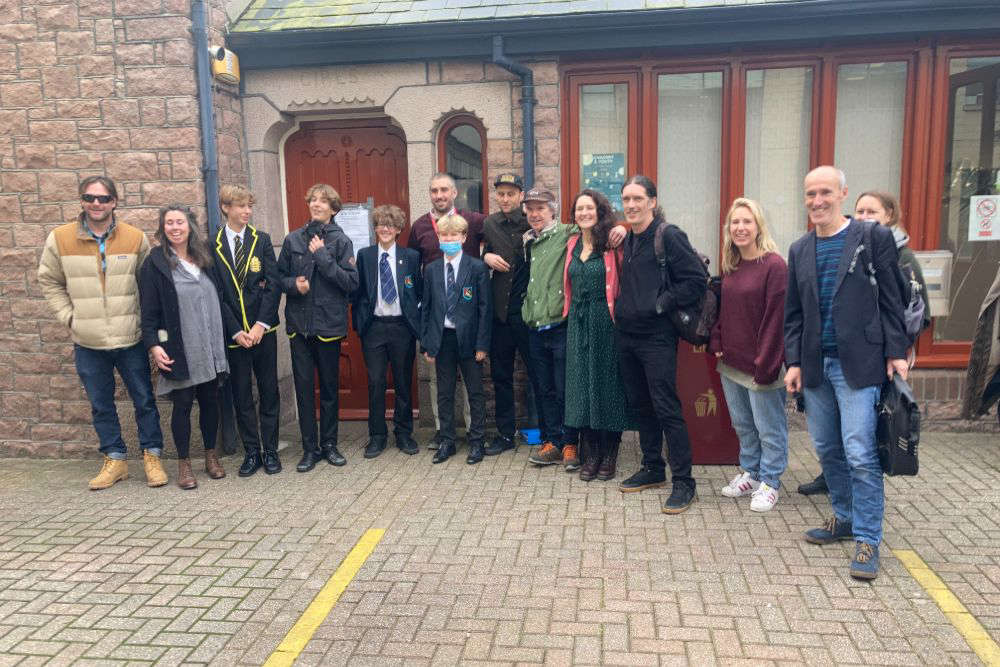 Some of the attendees at this morning's Planning Committee meeting
The Assistant Minister responsible for sport, Deputy Hugh Raymond, says the park is due to open in late spring 2022:
"I'm delighted that we now have approval to proceed with our plans for a new skatepark at Les Quennevais. The preparation work is progressing well and opening the park by late spring next year remains a top priority for the team."
He added that work is also progressing to create a permanent skate park in town:
"Meanwhile plans are being developed for the proposed park at South Hill, which will need to fit with the wider plans for that area. While this park won't be ready at the same time as Les Quennevais, we have budget allocated in the next Government Plan and are committed to delivering this second park, plus other facilities in rural parishes."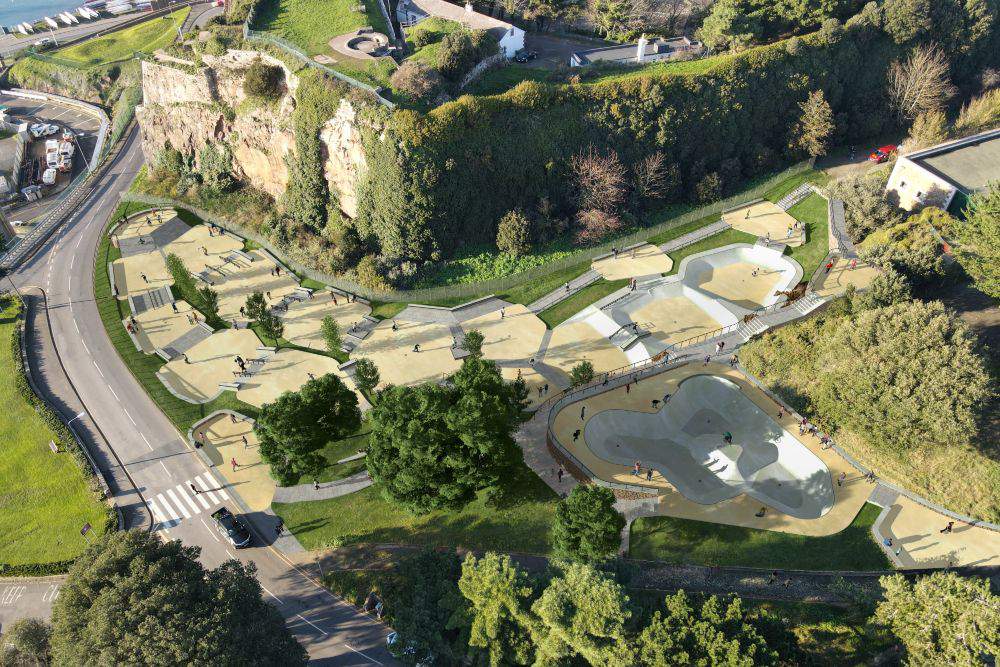 The proposed town skate park at South Hill
Karl Payne, who chairs the Jersey Skateparks Association, says he welcomes the decision to built the park at Les Quennevais:
"This is fantastic news - not just for the extensive network of skatepark-users, but also the entire community here in Jersey.
"Urban sports are becoming increasingly popular on the Island, but the availability of suitable purpose-built facilities has not kept up with this demand.
"With this new facility, we hope to see urban sports flourish, and more elite athletes progress from Jersey."