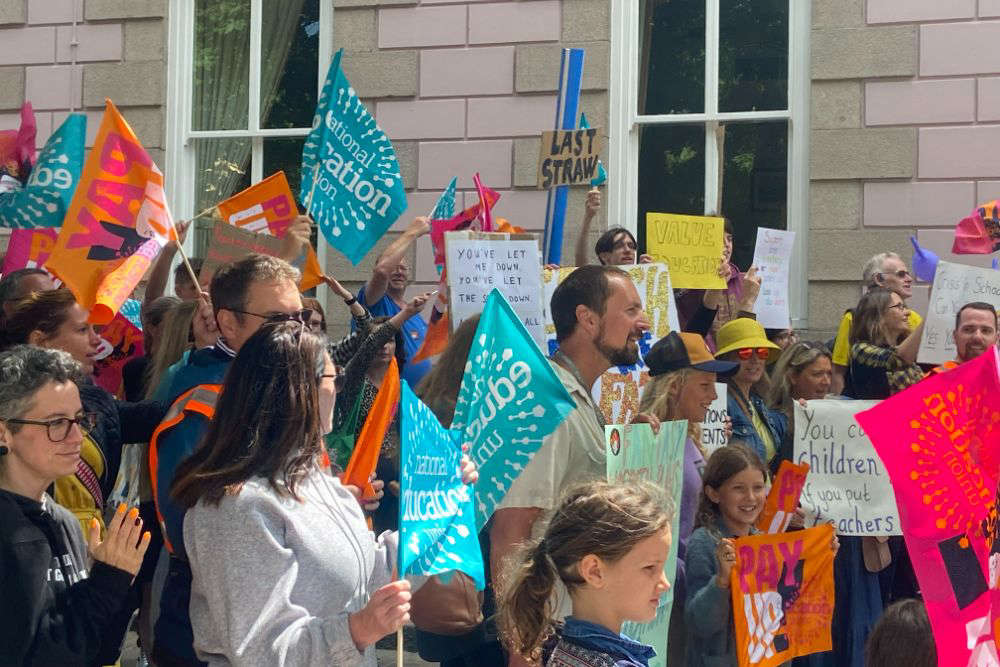 Jersey's States Employment Board has released a statement in response to teachers choosing to take more industrial action.
The board says it is 'disappointed' to hear of teaching strikes planned in September and October through the media rather than the accepted means of communication.
Constable Andy Jehan, who is the SEB's vice-chair, says it is an unnecessary disruption to children and parents after a long summer break.
"Teachers have already had a 7.9% increase in their pay, which the States Employment Board paid, even though the unions were undertaking industrial action."
The States Employment Board says it wrote to the NASUWT in July to tell them it was willing to backdate the pay award to January 2023.
"If they and the NEU agreed that, this would finalise the pay deal for 2023 and all industrial action would end.
"This is not an unreasonable position."
He says that the solution is simple and that both the NASUWT and the NEU need to write to the SEB accepting the backpay and the end of the pay dispute in 2023.
The SEB claims it will make the payment at the earliest opportunity if they comply.
"With pay discussion due to start soon for 2024 where the unions are expecting to negotiate a multi-year deal, it is important we start them with a clear field and a constructive and mature approach."
However, the NASUWT's negotiating representative, Marina Mauger, says the government has moved the goalposts by insisting that teachers end their 'action short of strike' (work to rule) arrangements for the new academic year
"I think they need to honour their original agreement and reinstate the backpay and continue negotiations, otherwise I'm afraid schools will close next week.
"We're really sorry about this.
"Teachers never want to strike and disrupting education is the last thing we want to do, but we hope that parents will understand the position that we find ourselves in, we don't have any other method to protest against the government unfortunately."
Other members of the government found out over the radio this morning that the first of three strikes has been planned for next Tuesday (12 September).
Children and Education Minister Deputy Inna Gardiner gave Channel 103 her reaction.
"Because I'm not a member of the negotiation, I would encourage that unions meet as soon as possible with the States Employment Board because something is broken in the communication if the SEB and I learn about strikes from the media."