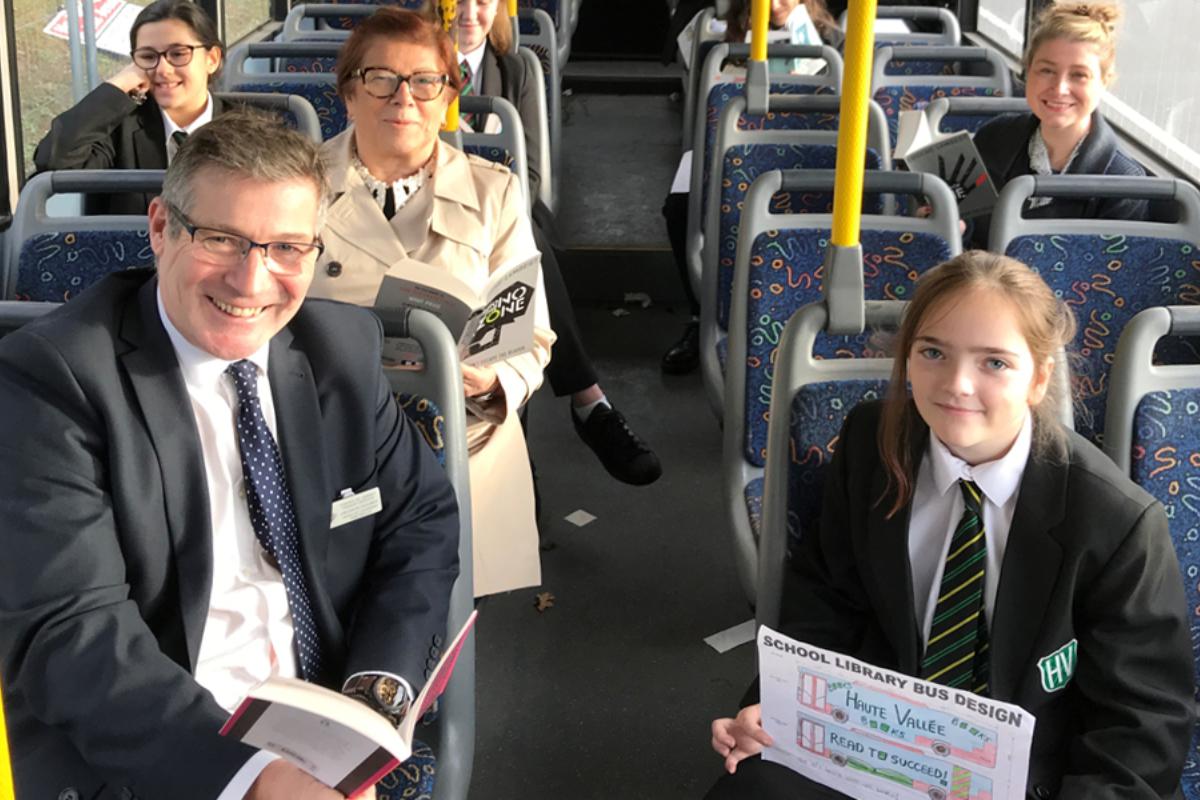 An old school bus is being converted into a new library for Haute Vallée.
It will be transformed by La Moye prisoners who have a background in carpentry.
The bus, which was used on our roads for 11 years, has been donated by LibertyBus.
Students have designed the new library, which the school hopes will engage more of them with literacy.
Aimee Jinks-Reidy from Haute Vallée says the school is proud of the project:
"Students have been invited to create a space that is theirs; that is educational; that is social; that is empowering. Literacy is crucial to all students' progression and success. The library bus is the first exciting step of many that will give our students the chance to shape their own curriculum, opportunities and future."