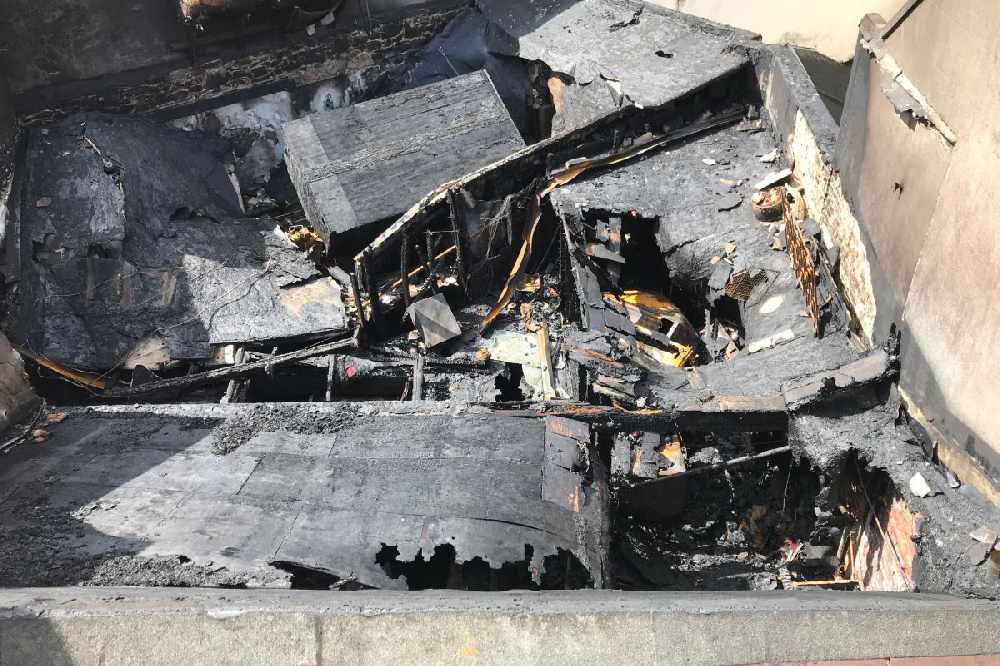 Broad Street, York Street and Charing Cross are expected to stay shut to vehicles until at least 5pm today, while investigations continue into the fire that ravaged Pizzeria Romana on Monday afternoon.
Jersey's emergency services say they've finished working on the fire that destroyed the roof of the pizza restaurant.
There's still no update on how it started at this stage.
Insurance companies and a demolition firm have taken over the site - which was badly damaged.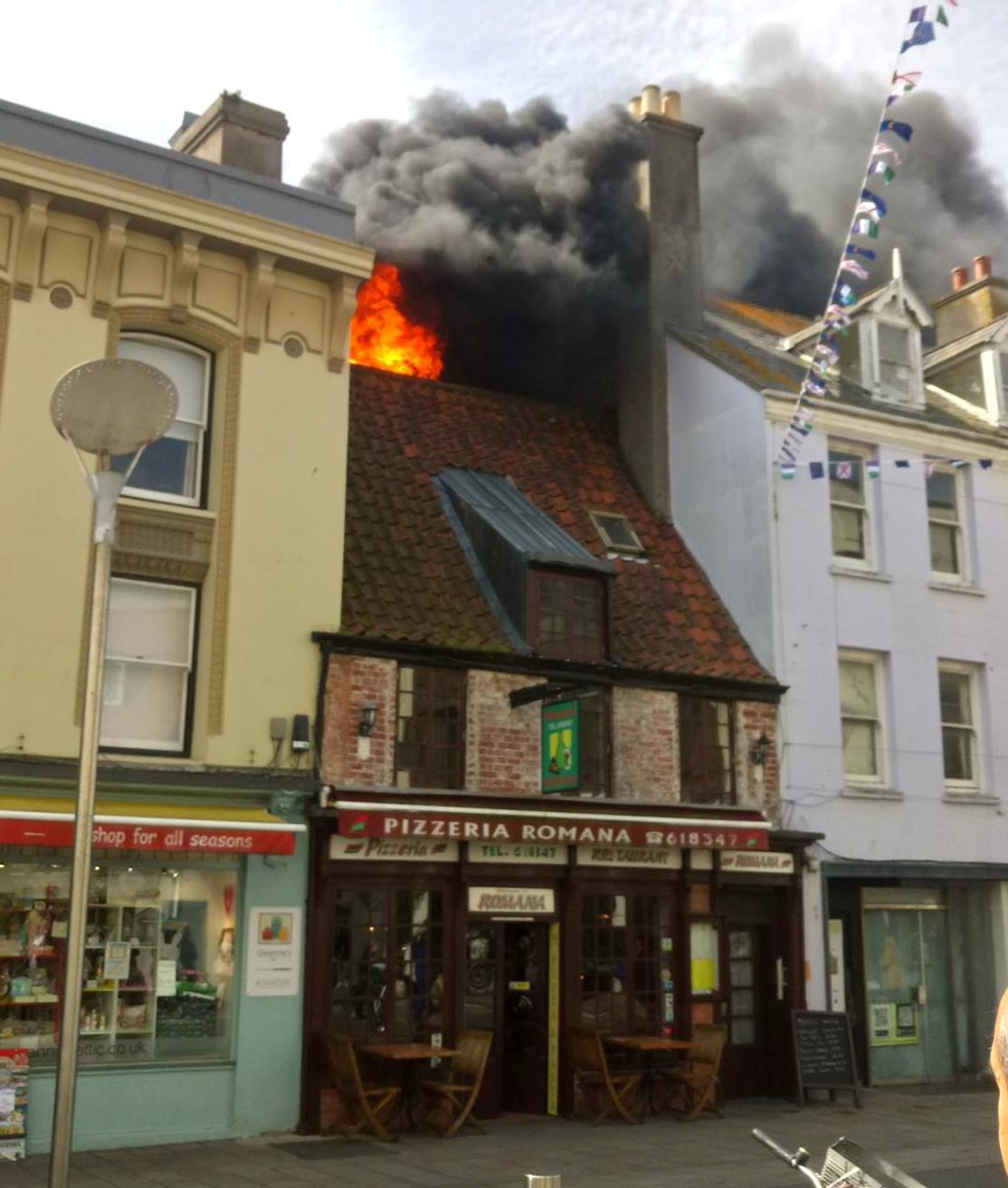 Image Credit: Ursa Endredottir
The roof is being removed, but its understood the intention is to keep the walls.
Jersey Police say the roads should re-open when the structure of the building is safe.
Top Image Credit: JFRS