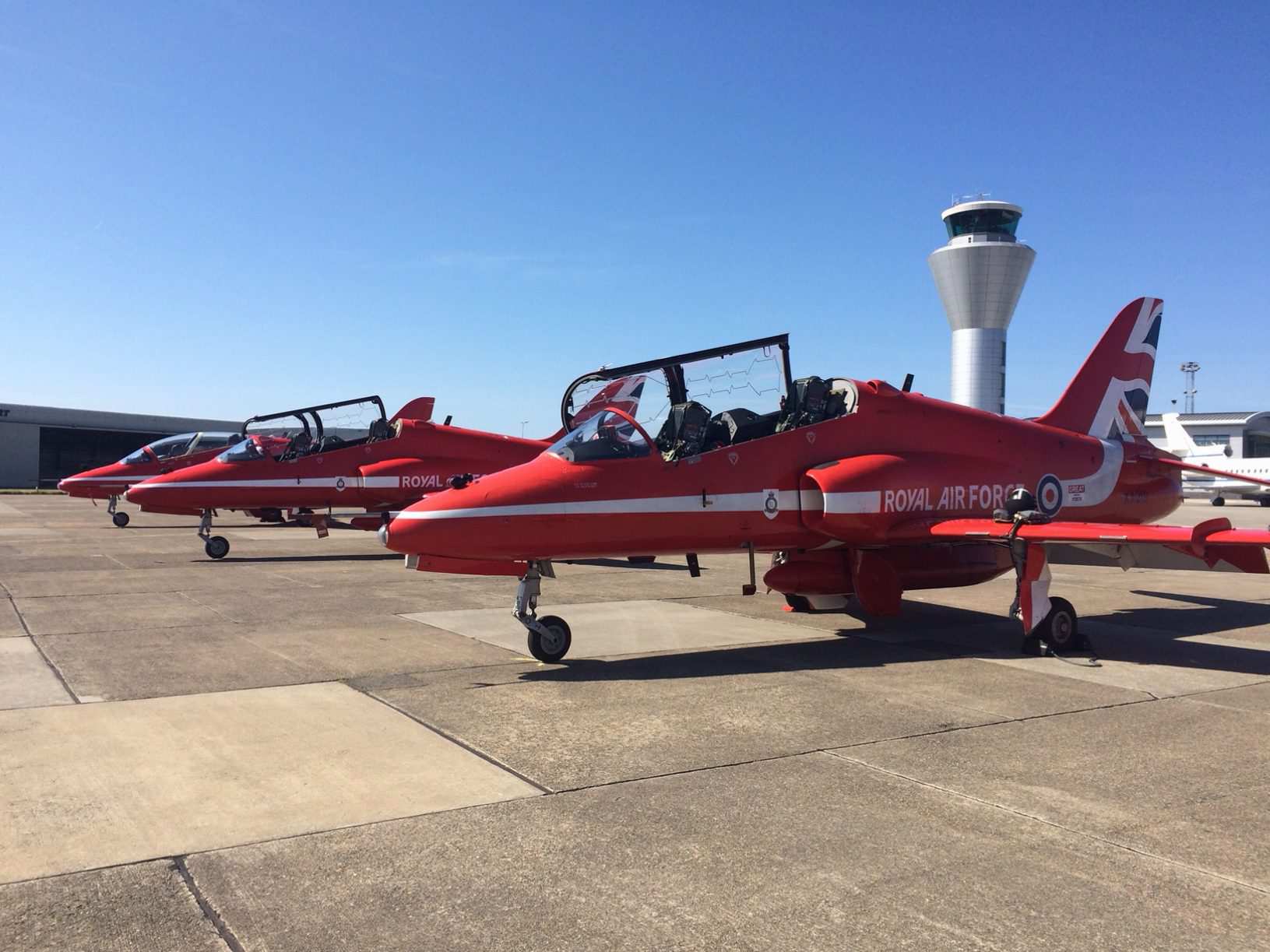 The Red Arrows can't make it to Jersey's 2019 air show, but will be performing in Guernsey's skies this summer.
Organisers have moved the island's annual air display from September to 6th June - to coincide with the 75th anniversary of the D Day landings.
Jersey's Air Display is on 13th September - but the RAF display team will be absent for only the second time in more than half a century because they will be on tour in the US and Canada.
Local Organiser Mike Higgins said last October that he was monitoring the situation and that 'contingency plans' will be in place if the Red Arrows can't make it to Jersey for the second time in three years.