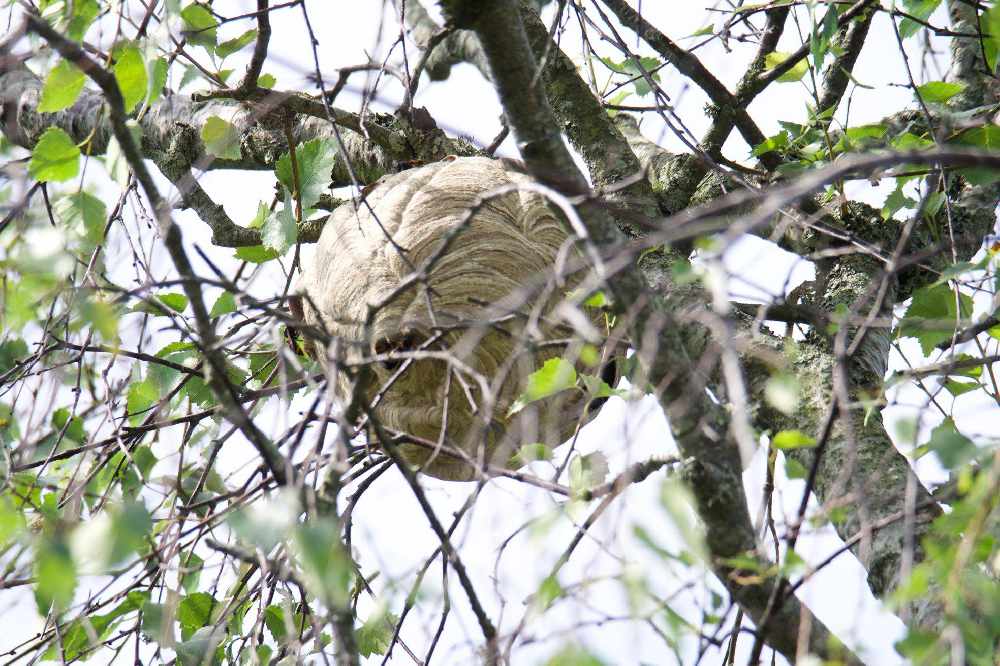 An Asian Hornet nest found in St Mary. Picture Credit: John De Carteret
Jersey's Asian hornet hunters have completed a record-breaking day.
It's the first time that three nests have been found in a single day.
The first, number 23 of the year, was spotted by a volunteer in commercial premises in the north of St Mary.
Number 24 was in the roof of a house in Rozel. That one had to be treated by professional pest controllers.
The record-breaking third nest of the day, the 25th of 2020 in total, was seen near a previously found nest high up in a St Martin tree.
There has been a surge of nests found in recent weeks after Jersey's Asian hornet co-ordinator said it was a quieter year than predicted so far.
Alastair Christie wants islanders to check their sheds, porches, barns, carports, and lean-tos for nests.
He also warned last month that the nests are now appearing 'almost anywhere' after a nest was found in the bush of a town park, just a few feet from the public pathway.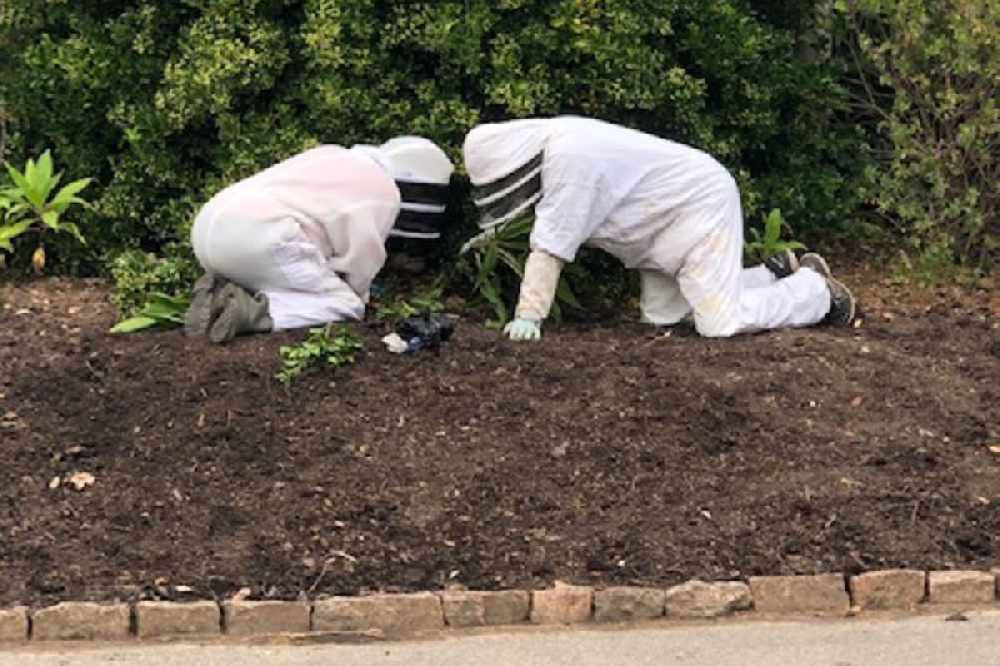 Anyone who finds a nest is asked to report it via email to [email protected] (with a photo if possible), call 01534 441633, or use the Asian Hornet Watch app, free to download from app stores.