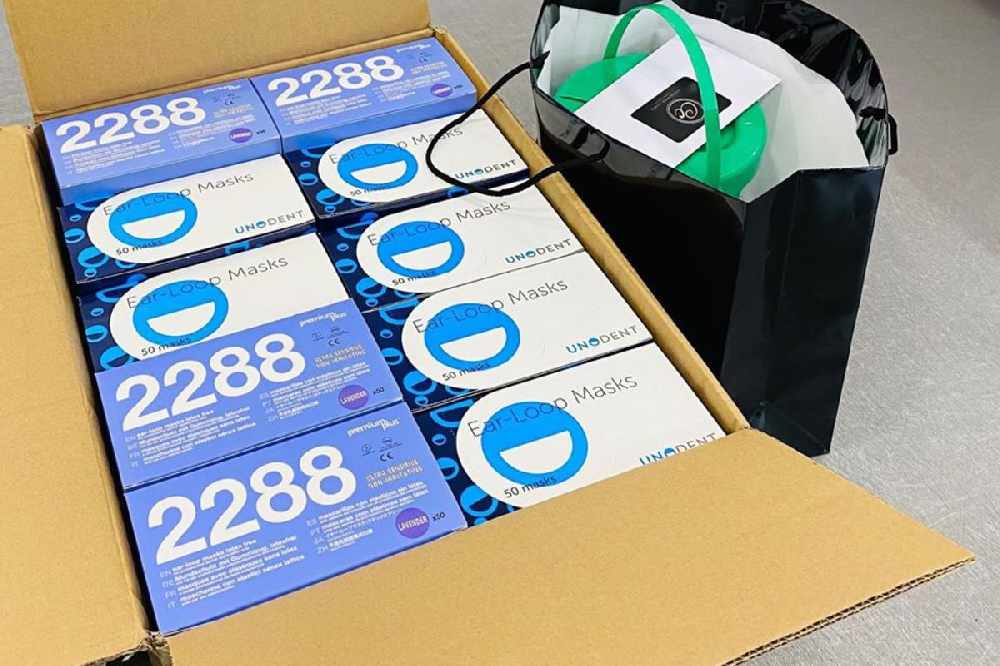 Credit: Colomberie Clinic and Dental Practice
A local medical centre has donated 1,000 masks to the hospital to keep health workers safe through the coronavirus pandemic.
Colomberie Clinic and Dental Practice has also given them hand sanitiser and wipes as the demand for protective equipment increases.
"We all have to play our part. Obviously staying at home is a great help but if colleagues of mine and us have extra stock that we can give to help the healthcare professionals going and keep them healthy then that will also help massively, take the burden off the hospital and they can focus on getting people well again." - Dr. Daniella Machado.
Items on back order that are due to be delivered are also set to be forwarded on to the hospital while the clinic is closed.
"We just thought well we've got quite a significant amount of stock and we're happy to help them out seeing as we are closed and we won't use it.
"At least we'll be playing a part in all of this and helping as much as we can."