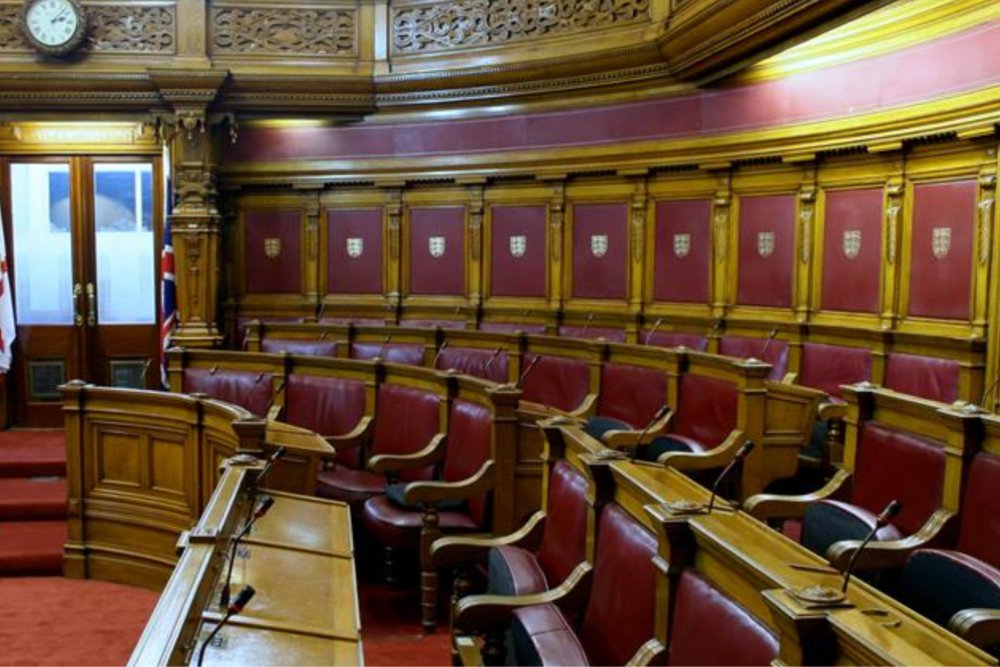 Jersey's politicians could get a 7.7% pay rise under recommendations from an independent reviewer into how States Members' pay is set.
The review has recommended States Members receive an increase in line with the island's Average Earnings Index which measures changes in all our pay packets.
The latest statistic, published last month, showed that average earnings had risen by 7.7% in the year to June 2023.
Consultant Jennifer Long - who did the study - says there needs to be a transparent and objective benchmark for future uplifts in what States Members are paid:
"What I am proposing is that, in future, we tie their pay to a statistical benchmark which is published each year by Statistics Jersey. What that benchmark does is show how the earnings of other employees in Jersey have changed in the last year.
So this is really linking the pay of States Members and the changes to their salary to the changes that their constituents and other people in Jersey have experienced."
The current annual salary for Deputies and Constables is £50,000 pa.
The reviewer's role was created after a law change last year to ensure States Members do not set their own pay. The reviewer's determination is final.
Jennifer Long has made other recommendations on aspects of politicians' remuneration, including bringing their pensions in line with other States employees:
"Comparing the current scheme for States Members with that provided to other public servants reveals a significant gap in the contributions made. States Members' receive a pension contribution of only 10% of their salary, compared with the 16% received by other public servants.
There is no evident reason for this discrepancy.18 54. I therefore propose that 'employer' pension contributions for States Members should be increased to 16%, in line with the contribution paid to other public servants."
The proposals also consider what should happen to States members who lose their seats.
After the 2022 election, compensation payments totalling £97,500 were paid to eleven ousted politicians.
The current systems sees those who have been in office for at least two years receive the equivalent to one month's salary per four years' continuous service, pro-rated as necessary.
It is suggested that change to:
A payment of one month's salary per year of service should be made, limited to a maximum of four years' service;
Plus an additional one month's salary in lieu of a notice period.
Ms Long says it is not always easy to get a sense of what politicians do daily.
"I've tried to find a way of applying the principals in a way that's suitable for the particular features of States Members' jobs."
I hope that [my explanation in the consultation] will help you understand a bit more why it's important we pay them a fair salary as these are really important jobs and we need people to keep doing them."
You can read the consultation and give feedback in an online survey before 3 October.