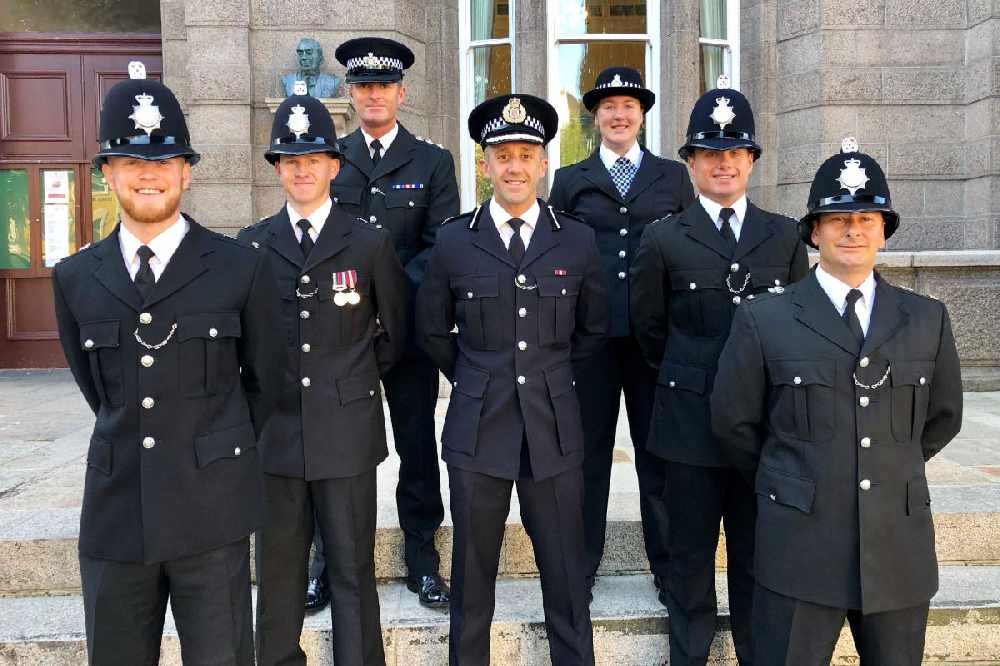 Five new officers have been sworn in, and 85 local applicants are being tested to bolster police numbers.
The four men and one woman start their training today - a ten week programme with Norfolk Constabulary.
PCs James Alcock, Hannah Amy, Craig Fosse, Paul Hopper and Iain McCallum have replaced officers who have left the force in the past year.
When they are back from the UK, they will do a further ten weeks under supervision before beginning solo patrols.
"It's always a proud moment when we bring new officers into the force. They're about to undertake some world-class training with Norfolk Constabulary and we look forward to welcoming them back in December to commence supervised frontline duties." - Acting Chief Inspector Mark Hafey
As of June 2019, States of Jersey Police had 191 officers.
The force has just closed its 2019 recruitment campaign which it launched in August.
110 locally qualified people applied, with 85 making it through the first stage - 35 of them women.
They will now be tested to see if they are mentally and physically fit to join.
The Government Plan contains proposals to take the force's numbers to 215 by the end of 2020.