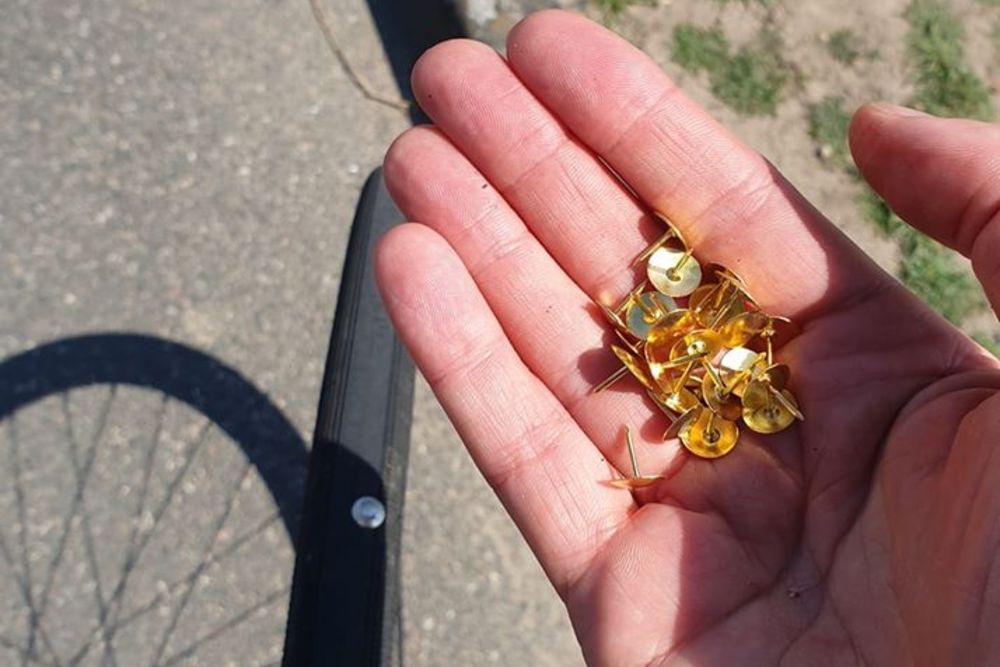 Image Credit: Ryan Watts
Cyclists have suffered punctured tyres because of drawing pins left on the track along St Aubin's Bay.
Scores of the tacks were found at two locations along the coastal route last Thursday.
It follows similar incidents on the Railway Walk in St Brelade six years ago.
Several riders have complained on social media, and there are reports a dog suffered an injured paw.
Cyclist Ryan Watts stopped to pick up most of the pins as he returned home towards St Helier from St Brelade. He told Channel 103 the act affects so many people:
"They probably just thought it would be an annoyance, but it's more than that. Essential workers are trying to get to work, kids could be coming off the beach in bare feet walking across the path. It's just not a nice thing to do at all, especially in these times."
Honorary Police officers are said to be investigating how the drawing pins got there.