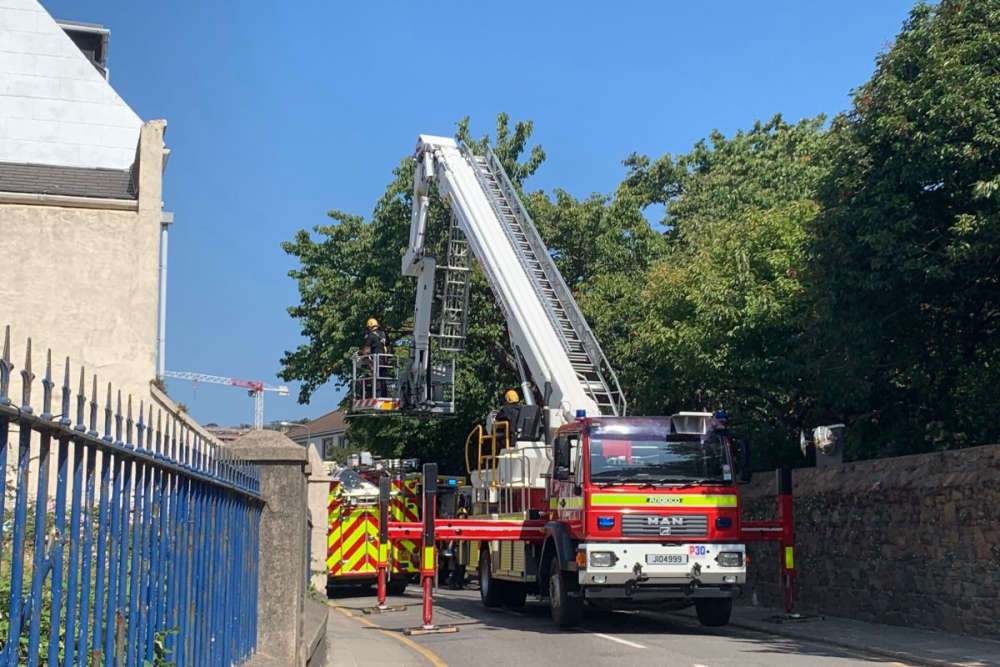 A person had to be airlifted from a first-floor window on St Saviour's Road to receive emergency medical treatment.
Jersey Fire and Rescue says it was in the best interest of the patient after an initial assessment.
An aerial ladder platform was used to get the person out of the building and into the ambulance.
The road between Simon Place and Brooklyn Street was closed for approximately an hour while the work to get the patient into the ambulance was done.