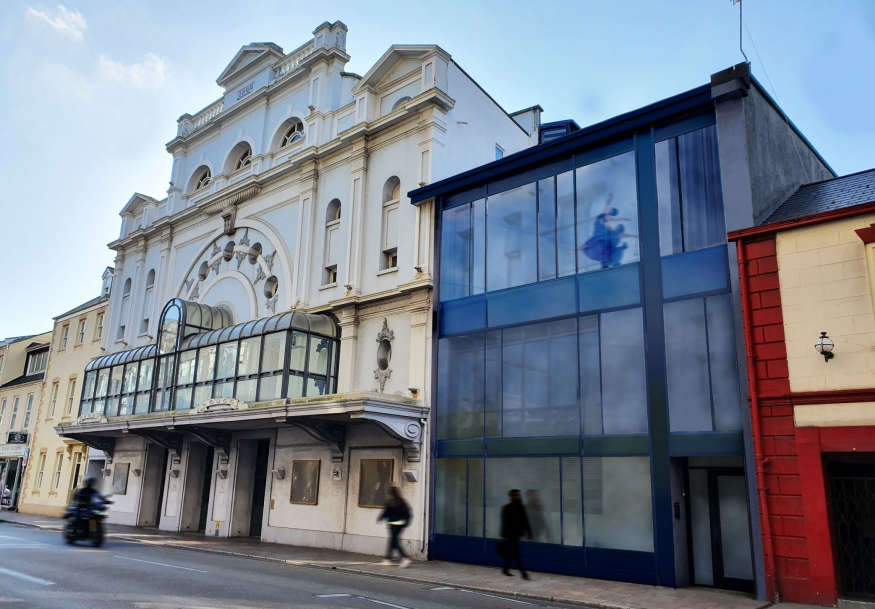 A planning application has been submitted for an £11 .5 million restoration of Jersey's Opera House.
Proposals include adding a modern glazed frontage to the theatre's historic façade, to replace the existing one which is corroding due to sea water damage and oxidisation. If the windows aren't repaired the glass will fall into the building.
Other improvements include redecorating the auditorium and refurbishing the ticket office and dance studios.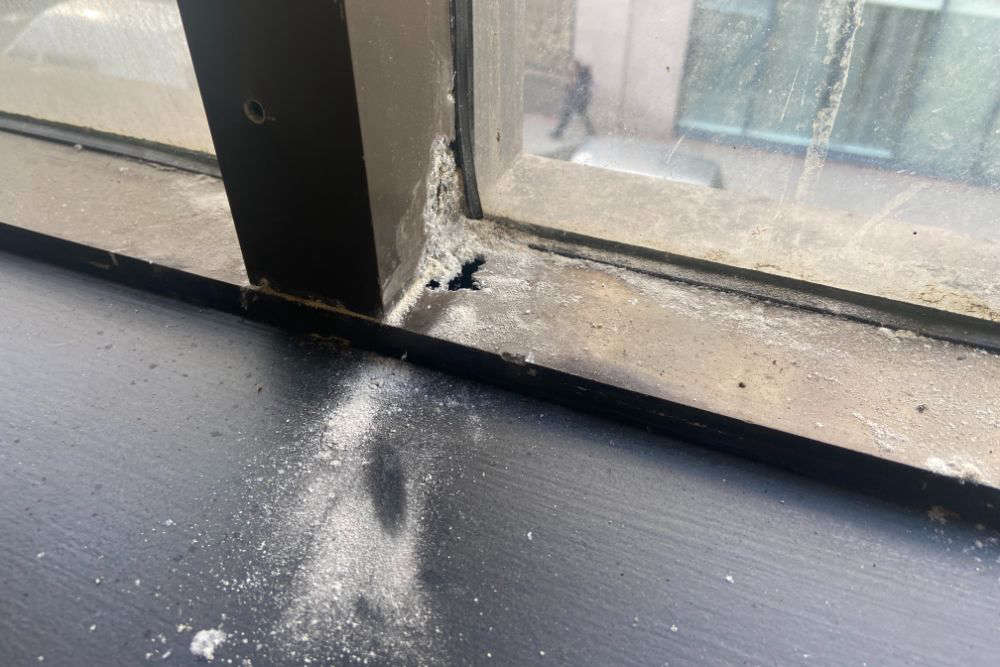 Currently, the café is waiting to be fixed after faults were found with the ceiling and cement work, caused by high vibrations from traffic on Gloucester Street.
Workers have also found a hole running through the floor of the dance studio above the café.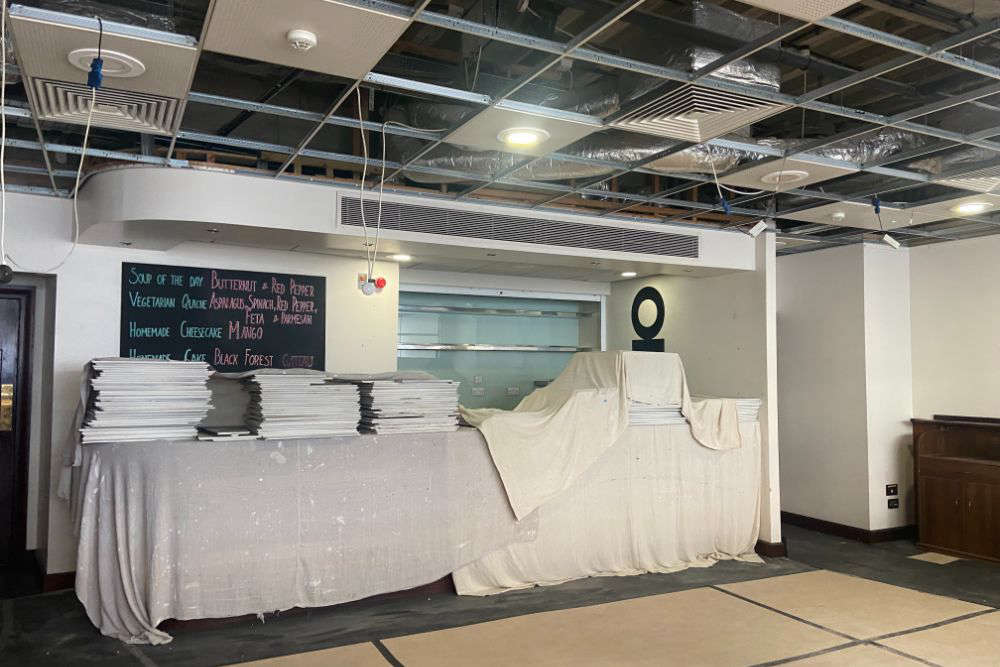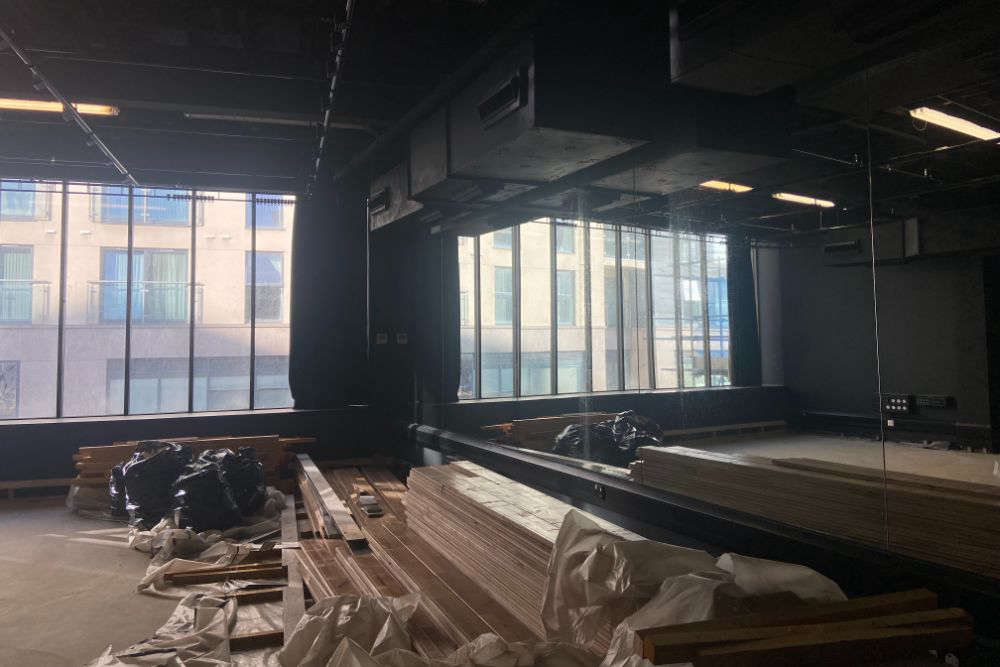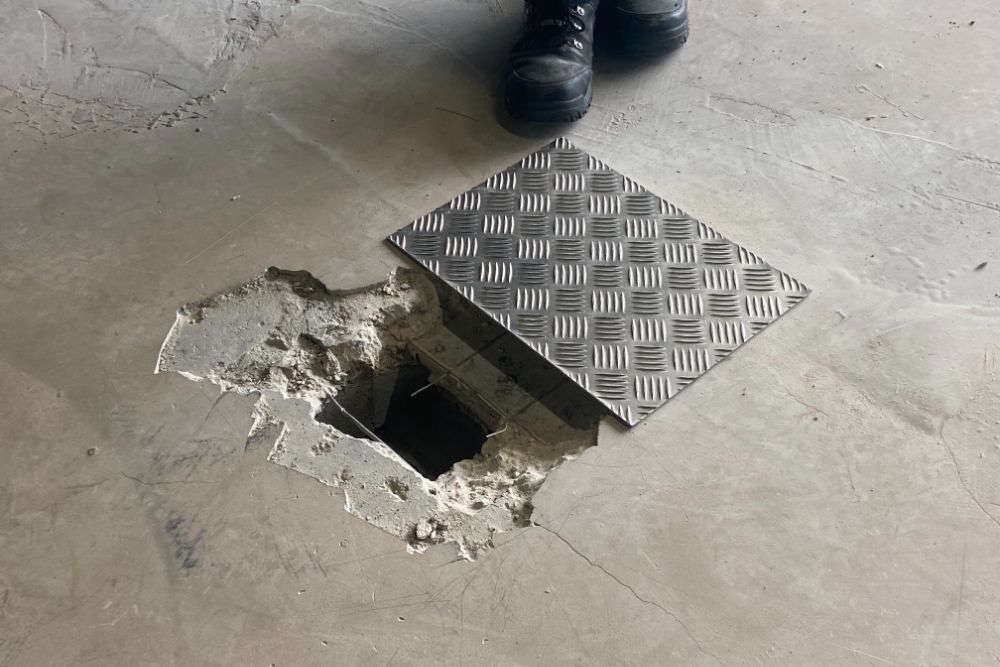 The Grade 2 listed building closed in the March 2020 Covid-19 lockdown and has fallen further into disrepair since.
It was unable to reopen when pandemic restrictions eased because of safety concerns over the state of the theatre.
Government funding for a comprehensive repair and restoration project was announced in October 2022, and it confirmed the reopening date would be pushed back further.
Islanders will have to wait until late 2024 for 'curtain-up' on the new-look Opera House.
Deputy Kirsten Morel, Economic Development Minister, says once it is complete Jersey will have a state-of-the-art facility which will last long into the future.
"I'm really looking forward to this, getting the planning application in is a huge step forward, because without that you can't do anything.
It's a heritage building, and so getting this in, knowing that we are now just a few months away from actually being able to have work start, is really important. I hope islanders are with me in being thankful, finally, that were seeing work take place."
Some areas have already been refurbished, including Dressing Room 2, which will have audio and visual cues added to help performers with disabilities.
Other dressing rooms will have features added to make them more accessible.
Chris Wink, Technical Manager, took Channel 103 to the top of the auditorium where the chandelier hangs in the dome.
He told us that the impressive centrepiece is made out of 10,200 French crystals which are cleaned by specialists once a year.
The dome surrounding it is made from plaster which was originally made before the Opera House opened in July 1900.
"Buildings like this have lost their soul. People are its soul" - Chris Wink, Technical Manager.
Pierre Horsfall, Chair of Jersey Opera House Board Limited, is already planning for the theate's reopening:
"One thing I am looking forward to is watching the people arriving. Cars pulling up and people getting out.
To see that curtain go up for the first time will be an amazing moment, and as far as I am concerned it can't come soon enough."