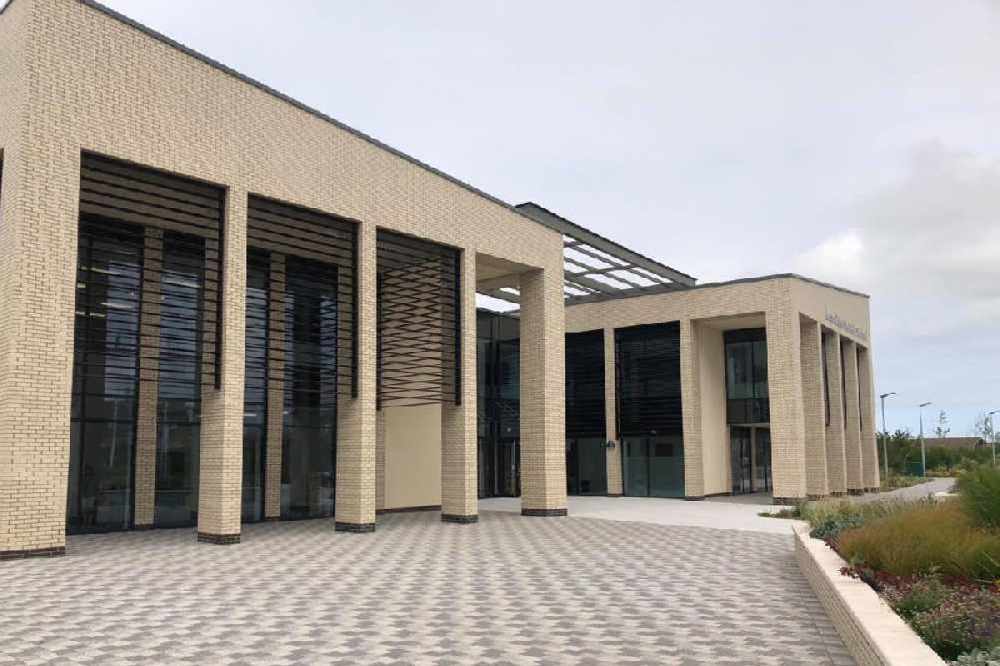 The headteacher of Les Quennevais School says she's 'more disappointed and frustrated than anyone' that students are enduring uncomfortably hot conditions because air cooling systems still aren't working properly.
Pupils are allowed to wear school PE kit today and tomorrow (16 & 17 June) because of the ongoing issues, with temperatures forecast to exceed 30°C.
Channel 103 was told by parents in September 2021 that the system hadn't been working since the £40million school opened in 2020 and that during the hot weather, students were feeling 'awful'.
The issue was formally raised as an urgent matter with Jersey Property Holdings and the Education Department, with a Government of Jersey spokesperson telling Channel 103 in September 2021 that new measures were introduced and work was underway 'to optimise the cooling systems ahead of next summer.'
A parent contacted us again this week to say their child was 'so hot and was sweating all day'. That was when temperatures recorded by Jersey Met where 23- 25°C.
In a letter to parents yesterday afternoon (Wednesday 15 June), a frustrated Sarah Hague said she was told that the issues would be resolved for this academic year and a new system would be installed during the Easter break, but that didn't happen.
"As you can imagine I have raised this continually as unacceptable with the Government department Growth Housing and Environment and Tim
Daniels from Jersey Property Holdings. We have been told that the installation will now take place during the summer holidays, which does not solve the current conditions we will face on hot days until then.
Jersey Property Holdings said they would provide a temporary solution for air cooling until then, in the worst affected areas of the school. We were expecting 15 air cooling systems. Only 1 was delivered at the time expected in April. Until yesterday evening nothing else had arrived – but 7 more were installed last night and I am led to believe 7 more will be installed this evening.
This has been a disappointing and frustrating situation to manage and whilst we are close to a resolution, I must apologise now and in advance for the difficult conditions in school on hot days between now and the summer break. I have been heartened by several emails today from parents who although concerned, appreciate matters to solve this are very much out of our control.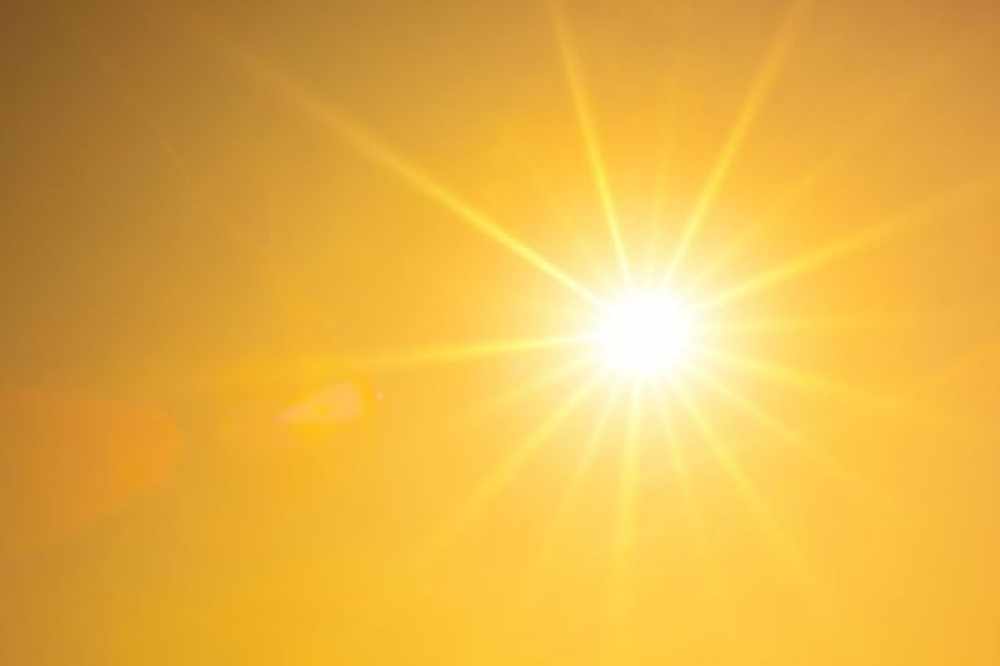 Jersey Met is forecasting 33°C on Friday.
What we can control is how we try to mitigate this as we move forward in the final weeks of term. Change to uniform is the first step and we will look at how long this will continue for, as we go into next week. Please continue to look at social media, where we will give immediate updates over the weekend.
Thank you all for your support and I do understand the very real concerns for the health and welfare of your children, which I wholeheartedly share. It is unacceptable that we are in this position this year yet again, but I am confident we will not have a third year with temperatures this high in parts of the school.
I hope you will all know how hard I have fought for this solution – it has been one of my top priorities to resolve this year for Easter. I am more disappointed and frustrated than anyone."
Channel 103 has been told of some students telling their parents that they don't want to come into school tomorrow because of how hot it is going to be.
A statement released by the Government of Jersey says:
"The majority of the time, all school buildings meeting (sic) the expected temperature range for students and staff to learn and work comfortably.
For the short annual periods – such as this week – where temperatures rise above average, we respond accordingly.
In the case of Les Quennevais, staff are working to minimise the impact on students and staff.
Seven temporary air conditioning units were installed on Tuesday evening, and seven were installed on Wednesday evening."