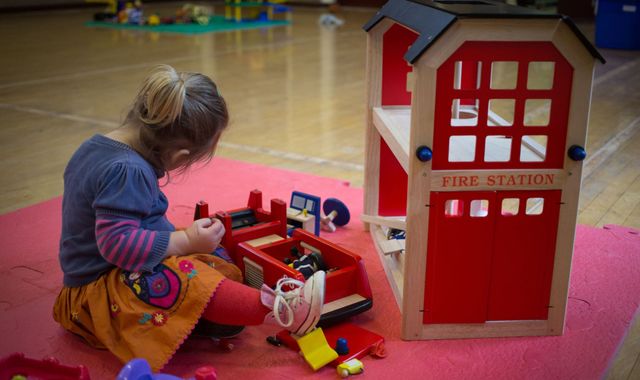 Jersey's Education Minister has confirmed the next academic year (Sept 2019 - Aug 2020) will be the last that preschool nursery care is funded in the current way.
Senator Tracey Vallois has set up a Policy Development Board to redesign the Nursery Education Fund for 2020.
Currently, there is 20 hours of free childcare for 3 to 4 year olds during term time in the year before they start Reception.
The Minister says she will keep parents, carers and nursery providers consulted throughout the overhaul, with a 'discussion paper' expected by the end of March.
"In advance of its (the board's) work, I am committed to give as much reassurance to parents, carers and nursery providers as they plan for the year ahead, which is why I would like to make this announcement on the funding of nursery places for 2019-2020.
For 2019 -2020, we with the wider Government Plan, we will have a transition year, ahead of a broad new approach to Nursery funding from 2020. The current scheme of 20 hours of funded nursery education will remain in place until a new scheme is developed an implemented, which we are hoping will be in 2020. I am committed to keeping parents, carers and providers updated of the plans as we move forward."
Senator Vallois has also announced that the hourly rate for 2019-20 paid to nursery providers will be £5.36.
"While financial challenges are considerable at this time, this shows a commitment to giving our youngest children and their families continued support for the best start in life."
The Policy Development Board will comprise of Senator Tracey Vallois, Deputy Jeremy Macon, Senator Sam Mezec and Deputy Louise Doublet.