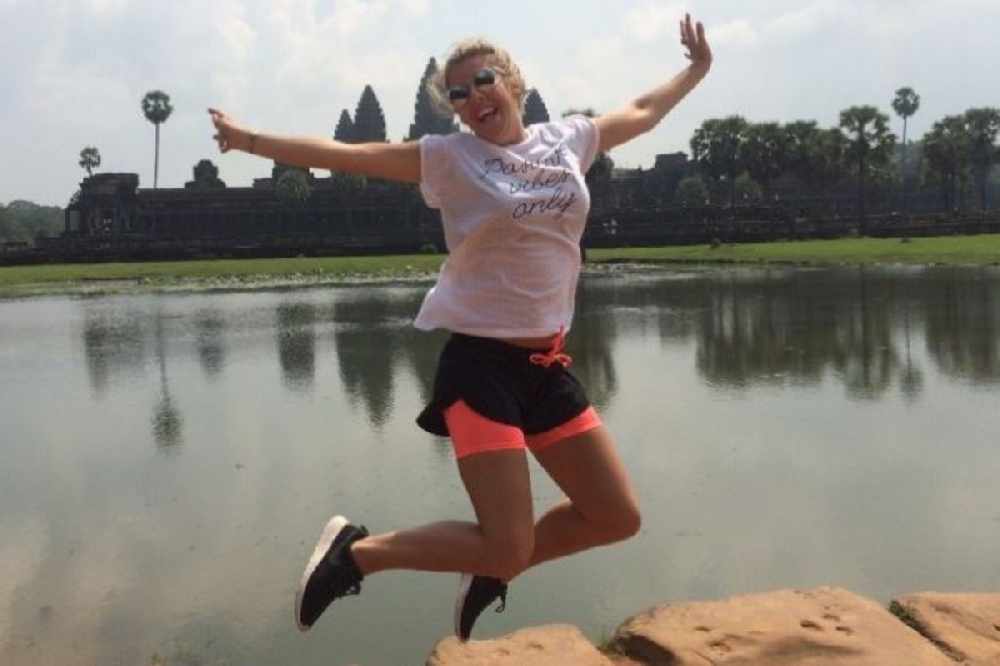 Picture Credit: Carol Porter
A 'noisy minute' has been held by staff and students at Rouge Bouillon school in memory of Cassie Porter, who sadly passed away last month.
Miss Porter was a Year 1 teacher at the school after spending three years teaching in Thailand. She died on 17 June.
A fundraiser was set up by her mother over the weekend to help fund a friendship bench and outside growing area in her memory. The aim was to raise £2,000.
That was smashed just hours after the fundraiser went online. More than £7,500 has been donated so far.
Caring Cooks was working with Cassie on growing that space to complement the charity's 'Let's Get Cooking programme' before the pandemic halted plans.
CEO, Melissa Nobrega has committed to helping complete the project in her memory.
"She loved her Year one children and it was evident in the support that she gave Caring Cooks during the time that we with her. I know it will mean a lot to her for it to continue.
"A local construction company before Covid-19 were happy to come and help us do all the labour work at Rouge Bouillon so hopefully now that Covid is kind of ebbing away, we can all come together with mum and this local construction company to really bring this to life in Cassie's memory."
As well as the outside area and friendship bench, the School house cup is going to be renamed the 'Porter Cup', to recognise the major part Cassie paid in setting up the school's house system a few years ago.
An 'art afternoon' is also in the works where children make a clay flowere head which will be combined into a whole school piece of artwork. The children will also suggest ideas for a environment-inspired mural to be painted by a local artist.
The noisy minute took place at 2:40pm today (13 July), with students and staff making lots of noise in her memory.
Today the whole school went outside in their bubbles to make a loud noise for Miss Porter. We wanted to remember her in a special way to show what an amazing teacher and friend she was. pic.twitter.com/dWJLO0xog5

— Rouge Bouillon School (@rougebouillon) July 13, 2020
"One of our Year 6 children suggest that we have a minute's clap, but Cassie wasn't really a formal type of person. She would have been more of a whooping, standing on the tables, exuberant person.
"So we encouraged the children to bring in anything they can to make as much noise as possible. I think it would have made her smile. It's much more like her, though we have had to buy an awful lot of earplugs!
"The number of people who've come forward and expressed to us their condolences and her funeral, the number of people there show just what a popular person she was."
You can donate to the fundraiser by clicking here.
Her mum Carol, who set up the fundraiser, has posted this message following the outpouring of donations and love.
"Hi all , firstly I would like to say a huge thank you to everyone who has donated , I truly am overwhelmed with your generosity , all donations Over and above what is needed For Cassie's plans will be used for opportunities and equipment For yr1 pupils Thank you once again for all your kindness, Cassie's plans and ideas can now come a reality to benefit the children Love to you all , Carol x"