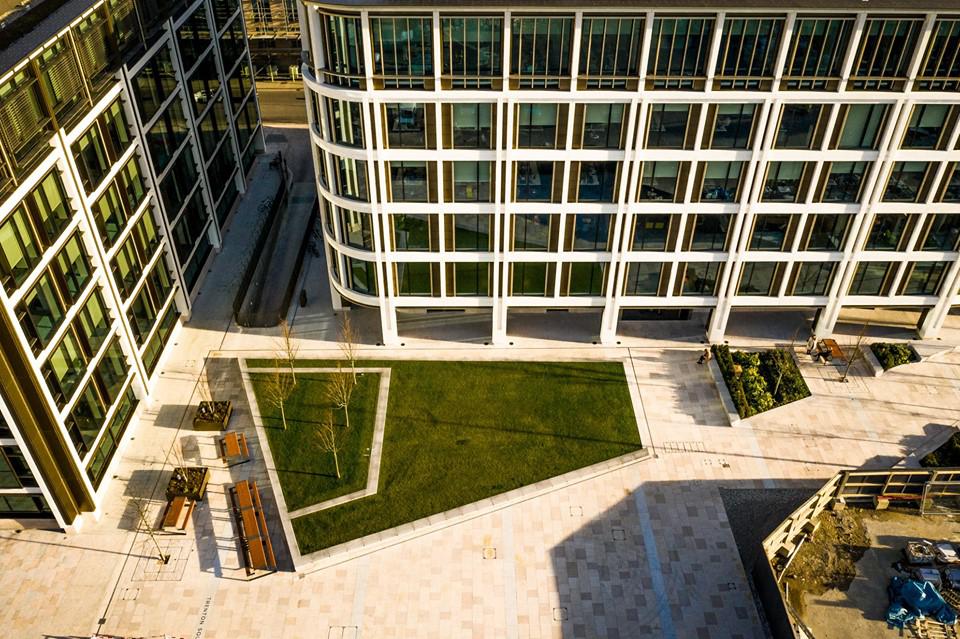 A new public square that forms part of the Jersey International Finance Centre will be officially opened today.
Trenton Square has been named after the capital of New Jersey.
The city's mayor Reed Gusciora has come to the island for the ceremony, along with a delegation of politicians and senior officials.
It's part of the government's plans to strengthen ties with the US state.
The name was suggested by St Helier Constable Simon Crowcroft.
"In 2014, I was asked by the Chief Minister to represent the island at the 350th anniversary of the founding of New Jersey. This is when it occurred to me that there would be merit in recognising the historic links between Jersey and New Jersey, by naming a square in each of the two capital towns."
The significant contribution Jersey played in the foundation of the most densely populated state of America is not as well-known as it could be, and I am hopeful that this small step may lead to all kinds of beneficial links between our island and New Jersey in the future."