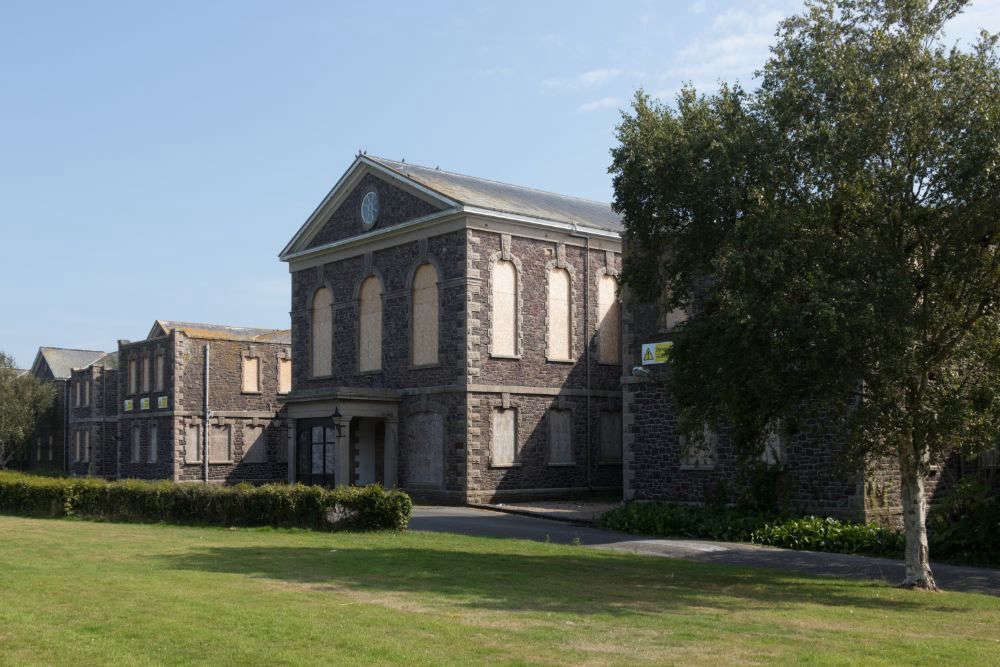 A fresh pledge has been made that affordable homes will be built on the site of St Saviour's hospital.
The Chief Minister has announced it will be used for keyworker accommodation, housing for people with complex needs and to help islanders get onto the property ladder.
The former mental health facility near Queen's Valley Reservoir opened in 1868, but has been abandoned for decades.

It was previously ruled out as a location for new hospital.
Deputy Kristina Moore says it will be used to address the housing crisis.
"… I have today announced our intention to deliver new affordable and key worker housing at St Saviour's hospital which will begin to address the housing crisis."
Channel 103 has been told there is no number for how many units of accommodation could be created there yet.
Last December the former Chief Minister John Le Fondre announced 200 homes could be created there and said there had already been preliminary talks with Andium Homes about developing the site for social-rented housing.
The plans were announced by the Chief Minister in a speech to Institute of Directors.
Deputy Moore set out her vision for the government beyond is first 100 day action plan that it has been working on since taking office in June.
She confirmed plans for a 'turnaround team' to address issues in Jersey's health service identified by the Professor Macie-Taylor report.
It laid bare failings within the hospital including a culture potentially highly damaging to patient care.
Deputy Moore also told the IoD that her government will avoid recruiting more staff to the public sector and will redeploy existing resources to deliver priorities rather than expanding the public sector further.
A huge welcome to our Government of Jersey's Chief Minister, Kristina Moore. The Chief Minister is sharing her vision and insight on the government's priorities and how they are shaping the future of our island.@Moore4Jersey @GovJersey pic.twitter.com/A0xoYBThPW

— IoD Jersey (@iodjersey) September 23, 2022