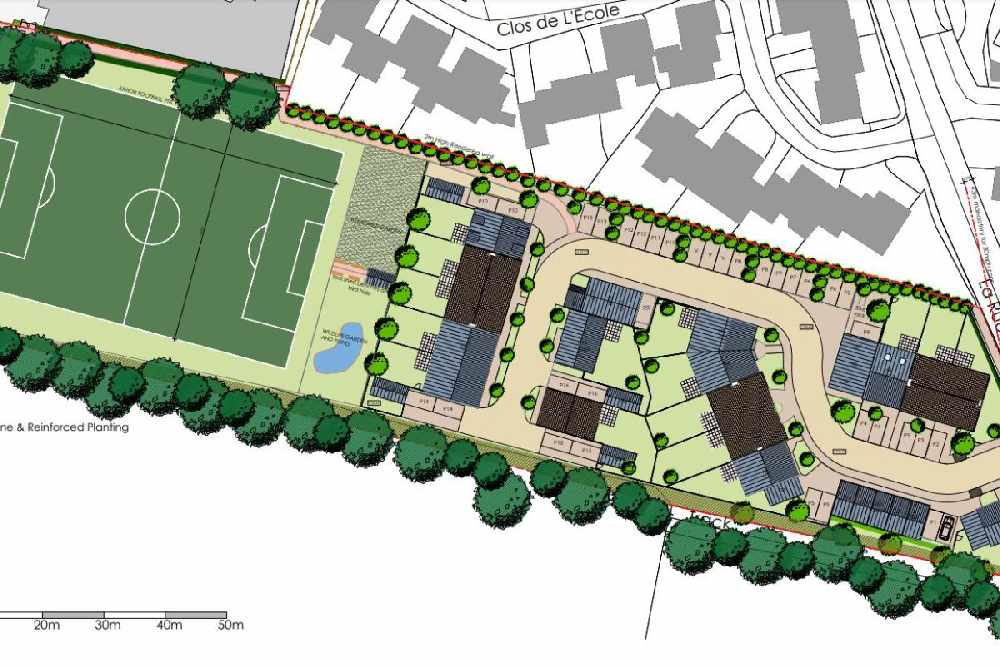 Picture Credit: Axis Mason
A project to build 16 affordable houses and a new school playing field in St John have been approved by the Environment Minister.
Plans were lodged in 2019, which went to a public inquiry as it would involve building on green zone land.
Independent Planning Inspector Philip Staddon recommended the Minister give the go-ahead, on certain conditions.
They include developers creating £31,600 on cycle and footpaths, imposing a tree preservation order and allocating the homes through the Affordable Housing Gateway.
Parish constable Chris Taylor hopes there will be 'spades in the ground by the end of the year'.
"It's truly excellent news for the parish for two reasons.
"Firstly, we get 16 very badly needed first-time affordable homes, we have a significant waiting list for them, and secondly because it's providing a junior football pitch and playground for the school.
"St John's School has the least amount of green space of any primary school in Jersey, so that really is very good news."
As well as a playing field - there will be a vegetable garden and wildlife pond.
The Planning Inspector says the public interest of the homes and school playing field overcame the concerns such as building in the green zone.
It's not the only major development planned for the parish, with plans unveiled in August 2019 to create a new memorial park in the heart of St John's Village.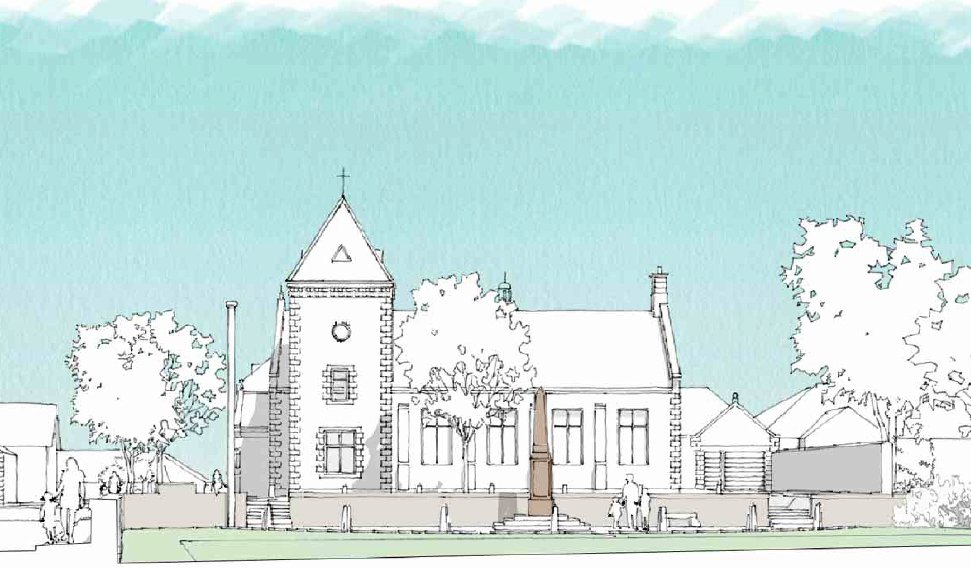 "It's been stuck with planning for about 18 months I think. I know Covid hasn't helped but it's very frustrating because we very urgently require additional parking in the parish.
"It will also provide an area of calming in the way of the memorial garden so it will enhance the parish enormously."